Feature
HALF TERM REPORT: Aston Martin – Can they fight towards the front again in the second half of the season?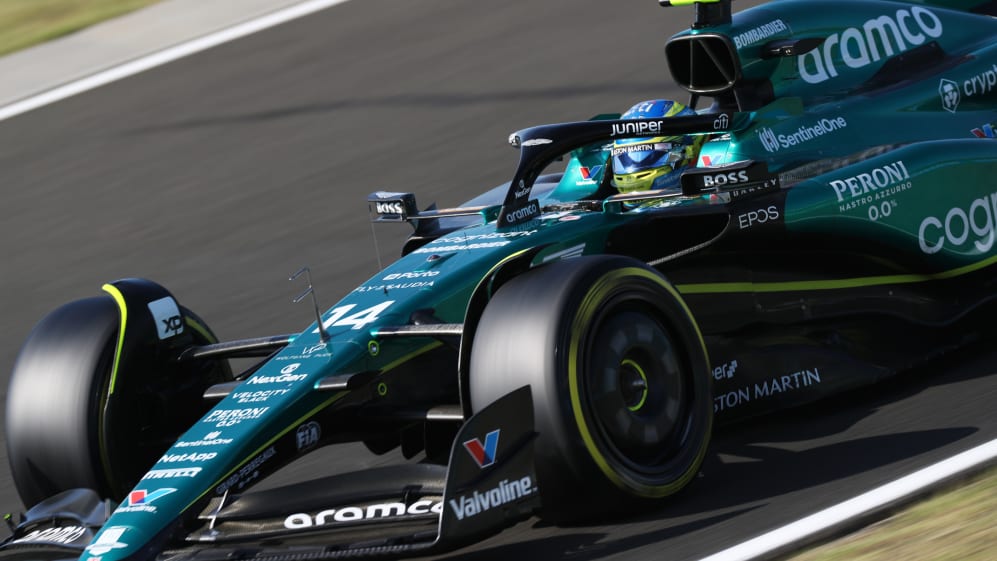 Few could argue that Aston Martin's season has been anything short of outstanding, despite a drop off in form from Austria. Their incredible turnaround is still one of the stories of 2023, with six podiums in eight races marking a huge performance gain compared to last year's seventh-placed finish in the constructors' standings. Here is their half term report…
Best finish
Fernando Alonso – 2nd in Monaco and Canada
Fernando Alonso is enjoying life at Aston Martin, and without a doubt his numerous trips to the podium in 2023 will have helped. His second-placed finishes in Monaco and Canada will be among the sweetest with the Spaniard turning back the clock to give us some of his finest performances, even at the age of 42.
READ MORE: Aston Martin identify 'main weaknesses' of their car as Krack says 'sorry' to drivers for recent slump
The debate raged on following this year's Monaco Grand Prix, with many believing Alonso could have secured victory had he not pitted while only a portion of the track was damp to take on medium tyres. Subsequent rainfall meant he was forced back in for intermediates along with the rest of the field.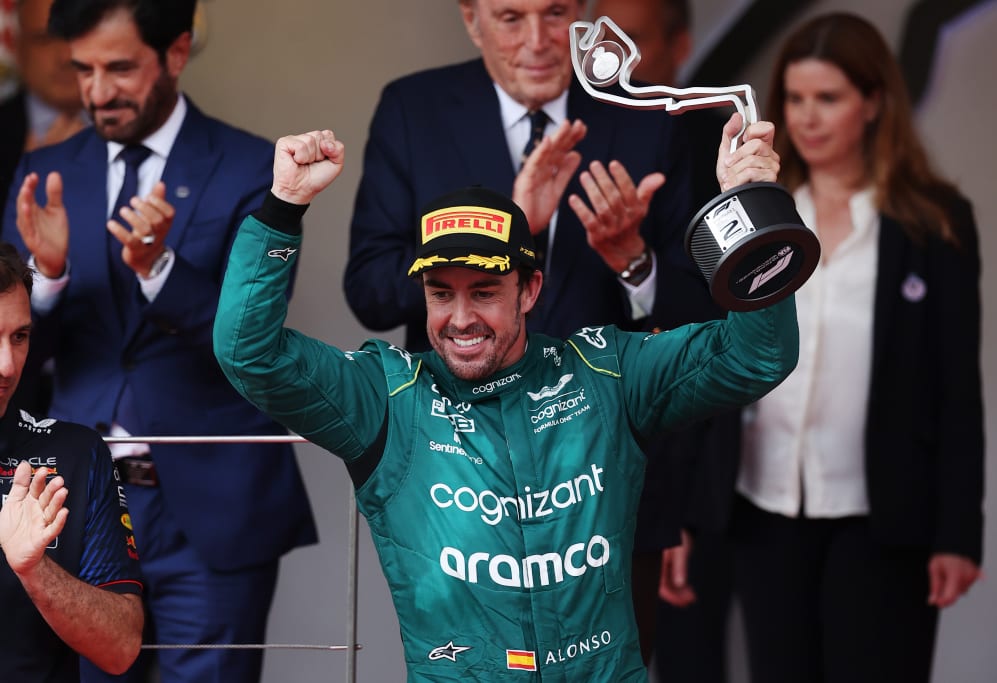 Qualifying head-to-head
Fernando Alonso 10-2 Lance Stroll
Lance Stroll has had some fine performances this season - don't forget he began the campaign racing with broken wrists after a nasty cycling crash that prevented him from taking part in pre-season testing. But his team mate Alonso has been operating at an incredible level, and his qualifying results show that.
Who can forget that wonderful Monaco qualifying session this year when plenty thought the two-time world champion had clinched pole position, only for Max Verstappen to deliver one of the most breathtaking laps of all time around Monte Carlo?
There was also a P2 in Miami for the Spaniard and P3s in Saudi Arabia and Canada.
READ MORE: Our writers look back on 2023 so far and predict what's to come in the second half of the season
Race head-to-head
Fernando Alonso 11-1 Lance Stroll
Alonso similarly dominates the race head-to-head against his team mate, but that doesn't demonstrate the whole story. Again Stroll's injuries at the start of the season will have undoubtedly had an impact – that comeback in itself is incredible – while the Canadian also hasn't luck on his side. He has even earned plaudits from Alonso for some of his manoeuvres on track and been called 'outstanding'.
But Alonso has been one of the drivers of the season, there's no denying that. Six podiums is a brilliant stat to shout about and he is proving that age is just a number.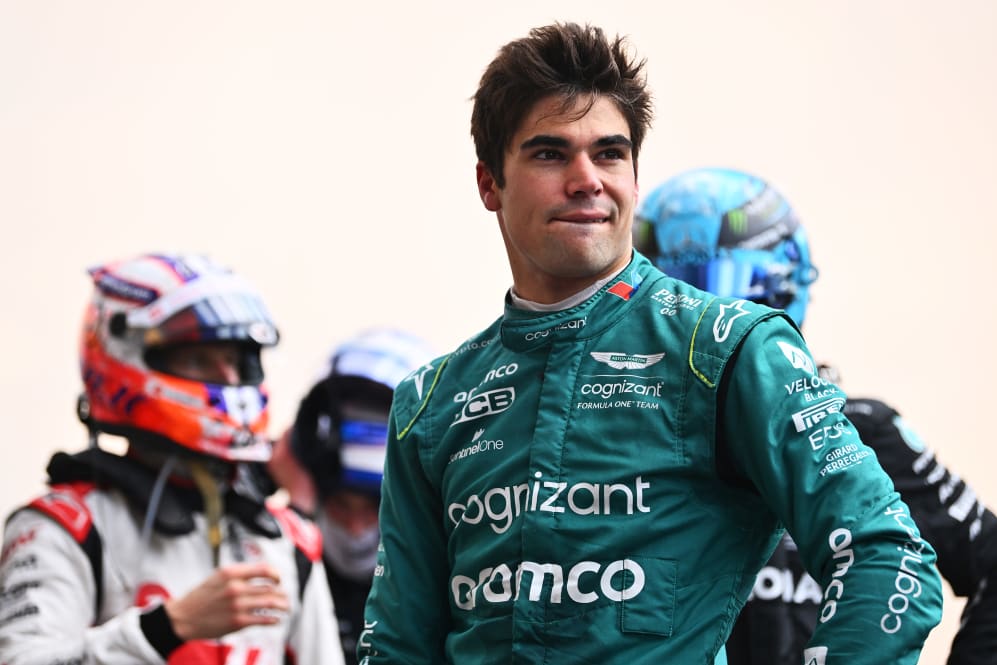 Best moment
Alonso's outing in Monaco was special and it made the highlights reel for team boss Mike Krack in Aston Martin's own mid-season reflections.
Many thought the Spaniard could achieve that long-awaited next victory – his fans have been waiting since 2013 for it – and it seemed so, so close.
First came his splendid qualifying session, with only Verstappen edging him out of pole position, and he threatened to take victory in the race – but with the aforementioned rain, who knows what might have been had the team made a different pit stop call.
HALF TERM REPORT: Ferrari – Fallen championship aspirations but an intense battle for second place looms
Worst moment
Hungary. In the words of Mike Krack, this was a 'reality check' for the team as they'd expected to perform well in Budapest – instead a P9 and P10 for Alonso and Stroll respectively was the outcome.
The race result was the embodiment of what has happened to Aston Martin recently, and summarized their drop off, although it's perhaps not as dramatic as people assume. A mix of other teams improving drastically – a certain McLaren team are evidence of that – has left Aston Martin racing as the fourth or fifth-quickest car.
But the drop off was still enough to have Krack apologising to his two drivers over the dip in pace.
Going forward
Aston Martin still have a hold on third in the championship, and should they keep it then that has to be deemed a success compared to where they were in 2022.
There's also a real sense of hope following the summer break that the team have identified the main weaknesses that led to their slump in form. At Spa, Alonso declared that the team were back in the mix and they hope that upcoming upgrades will have them fighting towards the front again.
HALF TERM REPORT: McLaren – Can they keep pushing on after the most remarkable turnaround?
With a driver like Alonso performing at the peak of his otherworldly racing powers, which has been the case all season long, then more podiums are definitely on the cards if the car performance improves again. Who knows, there could even be a victory.
But that improvement is key for Aston Martin to maintain their current trajectory, with others around them desperately looking to gain places in the standings too.
What's more, second-placed Mercedes are only 51 points ahead – a charge for P2 in the championship has to be the target.