Hamilton addresses future F1 plans as Wolff confirms 'first chat' over new Mercedes contract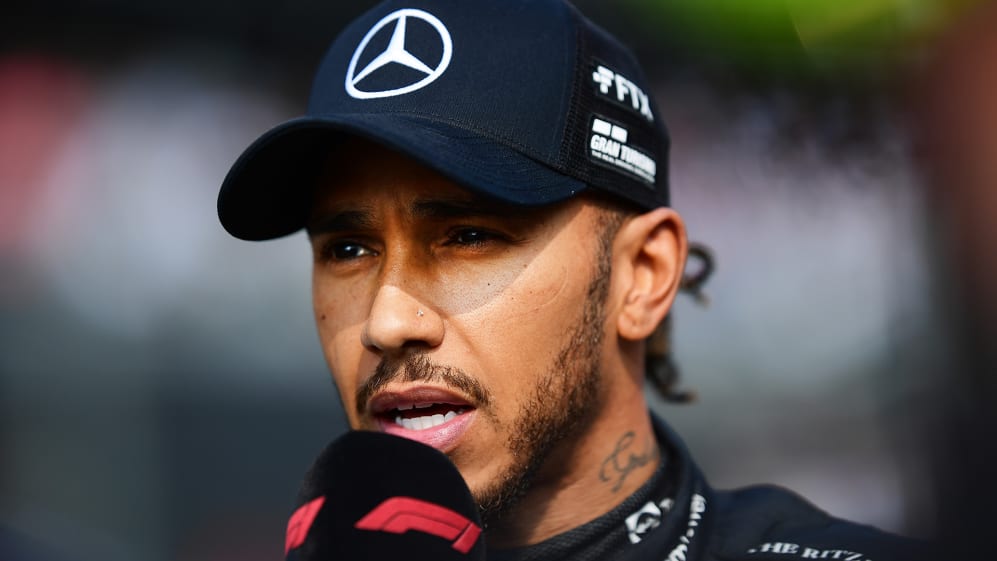 Lewis Hamilton has responded to questions over his Formula 1 future as he enters the final year of his current Mercedes deal, insisting that he is not planning to move "anywhere else".
Hamilton's most recent renewal with the team was announced in the summer of 2021 and will take the seven-time world champion – who recently turned 38 – through the 2023 season.
GALLERY: Take a closer look at the Mercedes W14 2023 F1 car and livery
Following an update from Mercedes team boss Toto Wolff over the winter that expressed "absolute" confidence in Hamilton signing a new deal, the Briton addressed the topic himself at the launch of the squad's new W14 contender.
Hamilton will be hoping to return to winning ways with the W14, having gone a full season without a race victory for the first time in his F1 career in 2022, some 15 years on from debuting.
Asked about a new contract, and whether he needs Mercedes to show him that they can get back to the top before committing to one, Hamilton replied: "For the team, no, I don't feel like I need them to prove [anything] to me. I think we've proved time and time again over the years that we have strength in depth.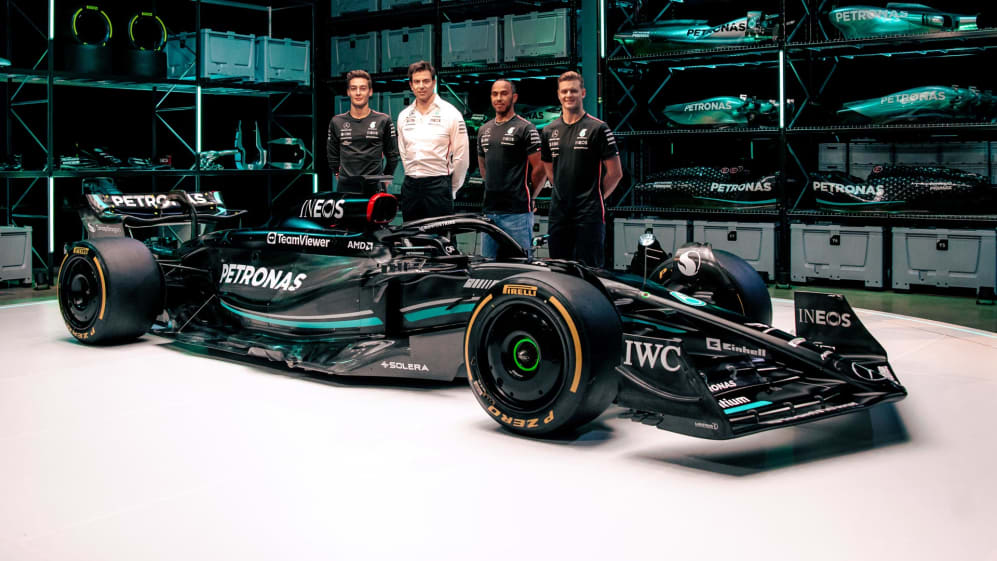 "We still have all these incredibly talented individuals within the team. As I said, you don't lose that ability. We're continuing to try to improve our processes, we're continuing to try to be smarter in how we approach things, and with our communication.
"I think there's the best harmony within the team that I've seen in all these years. We've got a real, fresh young group of engineers and people that have just come into the team over the past year as well, so it's an exciting time for the team, and I don't plan on being anywhere else."
READ MORE: New Mercedes livery shows 'we mean business' says Hamilton, as he vows to get back to winning ways in 2023
Wolff, meanwhile, offered another update from his side to suggest that agreeing on fresh terms will simply come down to slotting in enough time around the other priorities the team and Hamilton have for the season ahead.
"I think as I said before, we've done a few of these contracts in the past and they change little from iteration to iteration, so it's not usually complex – apart from the obvious terms," said Wolff.
"We've had a first chat, but I don't want to commit to any timeline, because it's not important for him nor for us at that stage. It runs a full year and we're going to find the right time."