Hamilton admits gap to Verstappen and Red Bull is 'definitely worrying' for Mercedes after Japan qualifying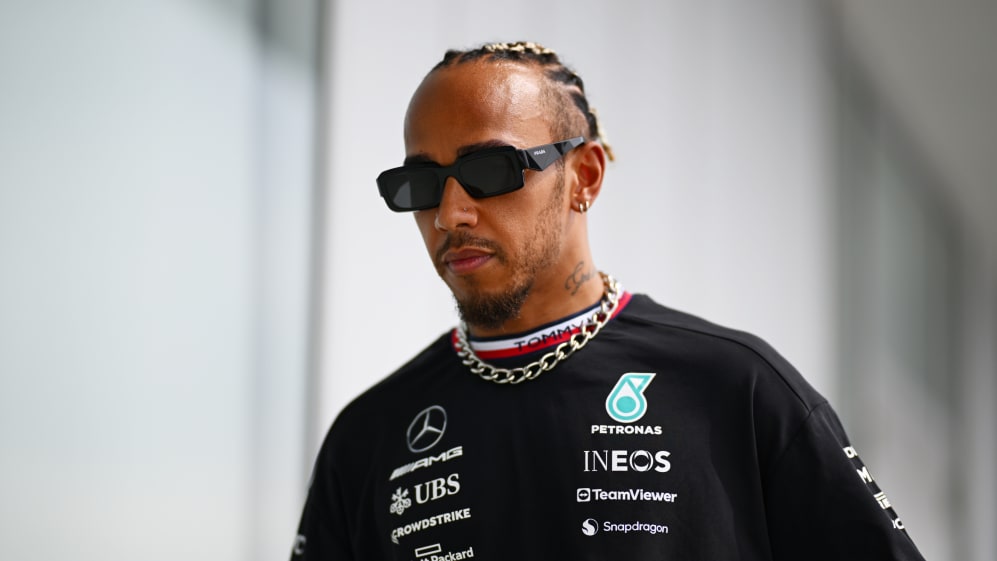 Mercedes drivers Lewis Hamilton and George Russell admitted they were worried by the team's "crazy" deficit to pole-sitter Max Verstappen and Red Bull after qualifying seventh and eighth, respectively, at Suzuka on Saturday.
The final driver to cross the line in Q3, Hamilton set a time of 1m 29.908s to go seventh. And while he was happier with the W14 on Saturday, after what he called a "real struggle" on Friday, he was still concerned by the 1.031s gap to Verstappen.
READ MORE: Verstappen and Red Bull return to form as they charge to pole ahead of the McLarens at Suzuka
"Yesterday was horrendous but [we] made some good changes overnight, and the car was feeling really good today, so I was much happier with it," said Hamilton. "Unfortunately, we are just not quick enough, [so] we just have to keep working away.
"We are a long way away on rear downforce so that's why we are so slow in the first sector. The laps felt really good, but we are just one second away, which is like crazy.
"To close that gap for next year, at this point to still be a second down on the track like this is definitely worrying for us as a team."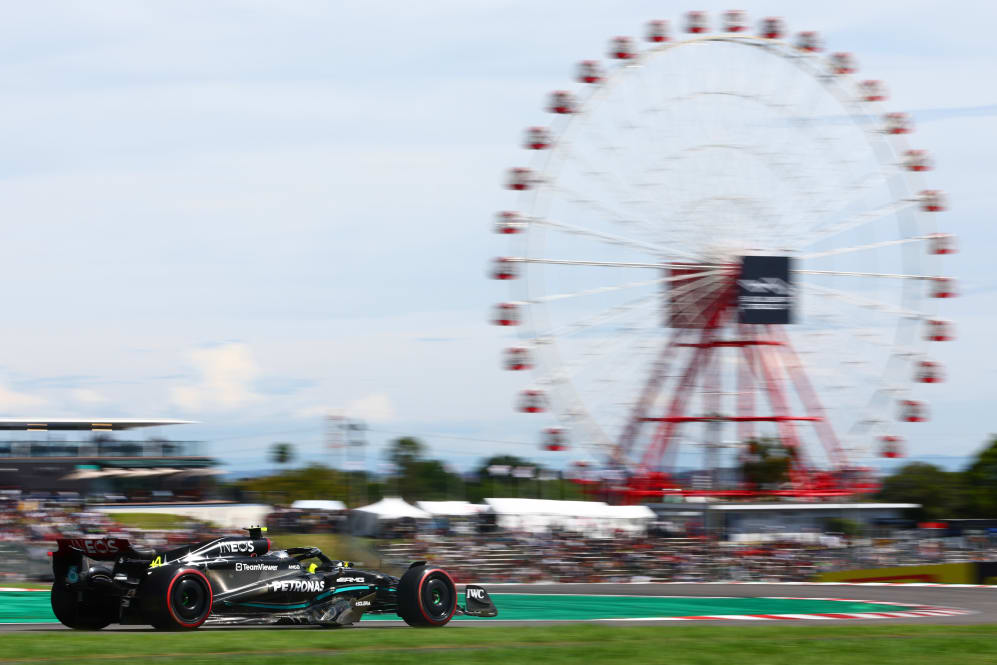 Asked if Mercedes can hope for more in race trim on Sunday, Hamilton immediately replied: "No. Think we are just going to struggle like everybody else. It's going to be tough tomorrow."
READ MORE: Piastri and Norris hope to make Verstappen's life 'difficult' after qualifying second and third in Japan
By going up to seventh, Hamilton knocked Russell down to eighth after he chose to do only one lap in Q3. And even though the Briton expected he and his team to struggle in Japan, the gap to Red Bull admittedly shocked him.
"It [has been] a difficult weekend so far," said Russell. "We knew it wasn't going to be our best circuit, we knew McLaren were going to be very, very quick, [and] Red Bull were going to return to their norm.
"Always a bit shocking when you see the gap on paper, but everybody has good tracks, difficult tracks. Last week was a good track, this week [is] a tough track. We will try and maximise it tomorrow and see what we can do."
READ MORE: Verstappen hails 'fantastic' run to pole at Suzuka as Red Bull bounce back in style
Asked if Mercedes can move forward on Sunday or whether they would be looking to limit the damage, Russell said: "I think the gaps will reduce, but I suspect the order will maintain.
"Maybe we can find an opportunity with the strategy. Will be at least a two-stop race tomorrow which is always quite fun. Gives some different opportunities, but as I said the order should stay as it is."