Piastri and Norris hope to make Verstappen's life 'difficult' after qualifying second and third in Japan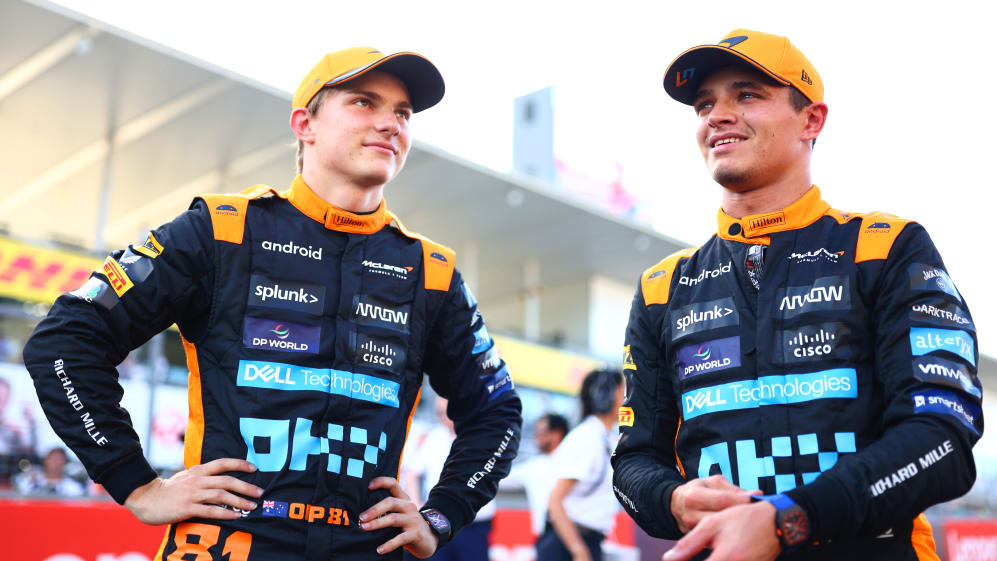 Oscar Piastri and Lando Norris are hopeful of being able to battle pole-sitter Max Verstappen for the win on Sunday, after the "happy" McLaren duo qualified second and third respectively for the Japanese Grand Prix.
Racing at Suzuka for the first time in his motorsport career, Piastri's first lap in Q3 of a 1m 29.458s was good enough to see him qualify in P2 – 0.581s off Verstappen's time – as the rookie was unable to improve on his second attempt.
READ MORE: Verstappen and Red Bull return to form as they charge to pole ahead of the McLarens at Suzuka
And speaking after qualifying, Piastri – who is set to line up on the front row at a Grand Prix for the first time in his young F1 career – was happy with his performance, but also conceded there was more time on the table.
"Yeah, the first lap was pretty solid, I was quite happy with it," said Piastri. "The last chicane I could have done a better job, but it was a good lap. And then the second lap, my first sector was good and the next two sectors not so good.
"Happy to end it in P2, it's been a really good weekend for the team so far. We've got upgrades on the car, and they are quick. [I] thought we might have a decent chance around here, but still got to make it happen. Happy to be second, and for the team to be second and third – very, very happy."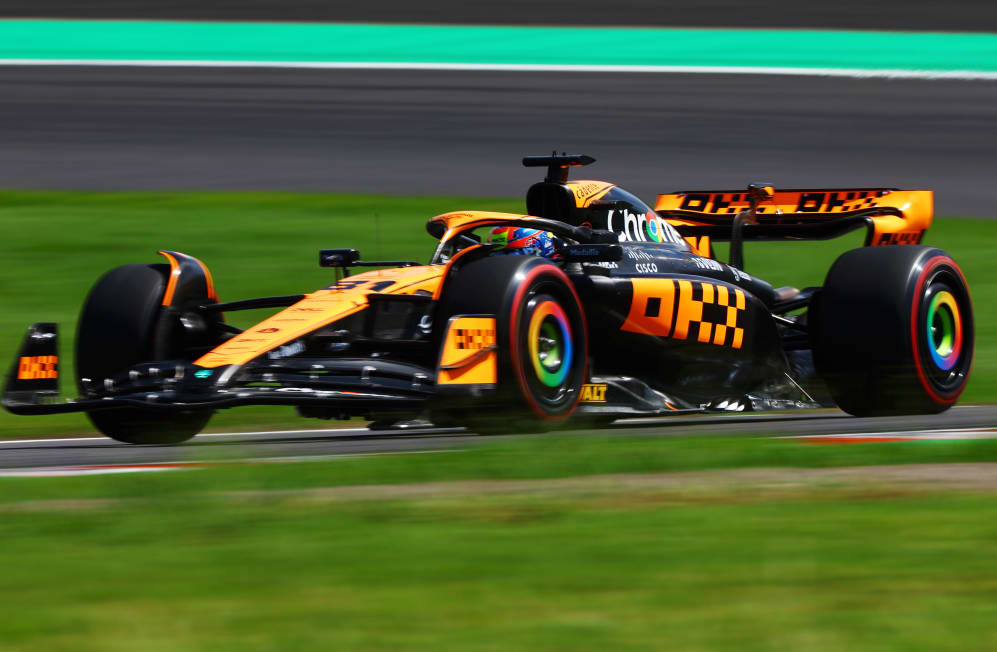 Piastri was also asked whether he was ready for the run down to Turn 1 alongside Verstappen. He replied: "Yeah. First time I've started on the front row for a while. It will be cool, there's only one car ahead to overtake so I'll try and make that happen."
Similar to his team mate, Norris was also unable to improve on his first lap, as he wound up 0.035s off Piastri's time. But he was still happy with his performance, as he opened up about what makes the Suzuka circuit so difficult for the drivers.
MUST SEE: Watch as Sargeant crashes out in qualifying at Suzuka with Q1 red-flagged
"It's been a very good day for us, as a team, a P2 and a P3," said Norris. "A great job by Oscar today and as usual by Max. But a good day for us, to be P2 and P3. I was pretty happy with my laps.
"Tricky, not an easy circuit to put everything together always. But it's so quick around here, the smallest mistake and it can make a big amount of lap time. I'm happy. It's a good day but good positions for tomorrow."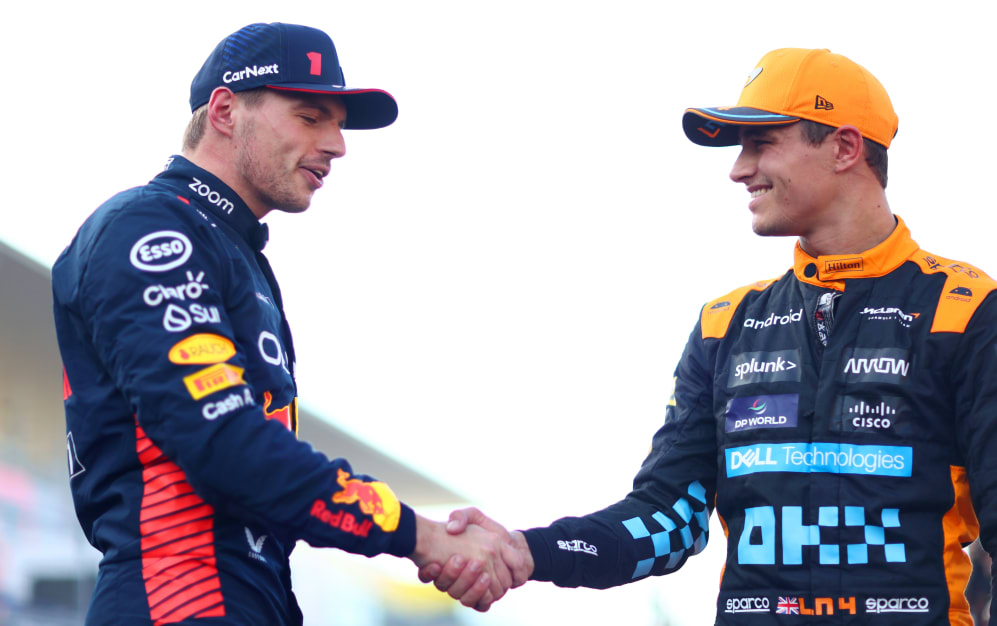 McLaren have had some memorable moments in Japan over the years that have involved the likes of former world champions Ayrton Senna, Alain Prost, James Hunt, Mika Hakkinen, and Jenson Button. And Norris is hopeful of creating some memories of his own on Sunday.
AS IT HAPPENED: Follow all the action from qualifying for the Japanese Grand Prix
"Some of the most amazing McLaren stories come here in Japan," said Norris. "We are of course hoping for a good result tomorrow. We want to continue that tradition, but it's going to be difficult.
"Max is doing a very good job. Red Bull is doing a very good job. We will do our best to make their life difficult and have a good race tomorrow."