Hamilton and Mercedes nominated for 2020 Laureus Sport awards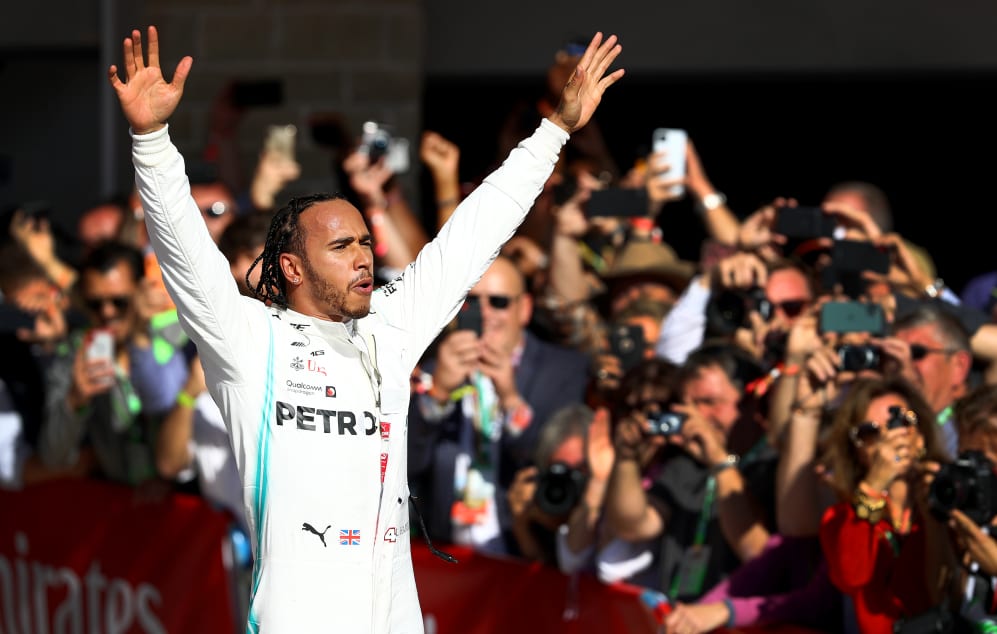 Their trophy cabinets must be wincing at this point, but 2019 champions Lewis Hamilton and Mercedes are in the running to scoop yet more silverware at the prestigious Laureus World Sports Awards, which take place on February 17 in Berlin. Furthermore, the 'Sporting Moment of the Year' category features a certain Mick Schumacher...
This is Hamilton's sixth nomination for the top award at the so-called 'Oscars of the sporting world', following on from 2019, 2018, 2016, 2015 and 2009 – but he's never won 'Sportsman of the Year'. Michael Schumacher and Sebastian Vettel are the only F1 drivers to have won it.
READ MORE: Lauda wins Laureus lifetime achievement award
Could this be Hamilton's year? He clinched title #6 with his highest points haul ever, but the line-up of nominees is stellar. He's up against six-time MotoGP champion Marc Marquez, sub-two hour marathon record holder Eliud Kipchoge, 2019 Masters winner Tiger Woods, Ballon d'Or winner Lionel Messi and world number 1 tennis player Rafael Nadal.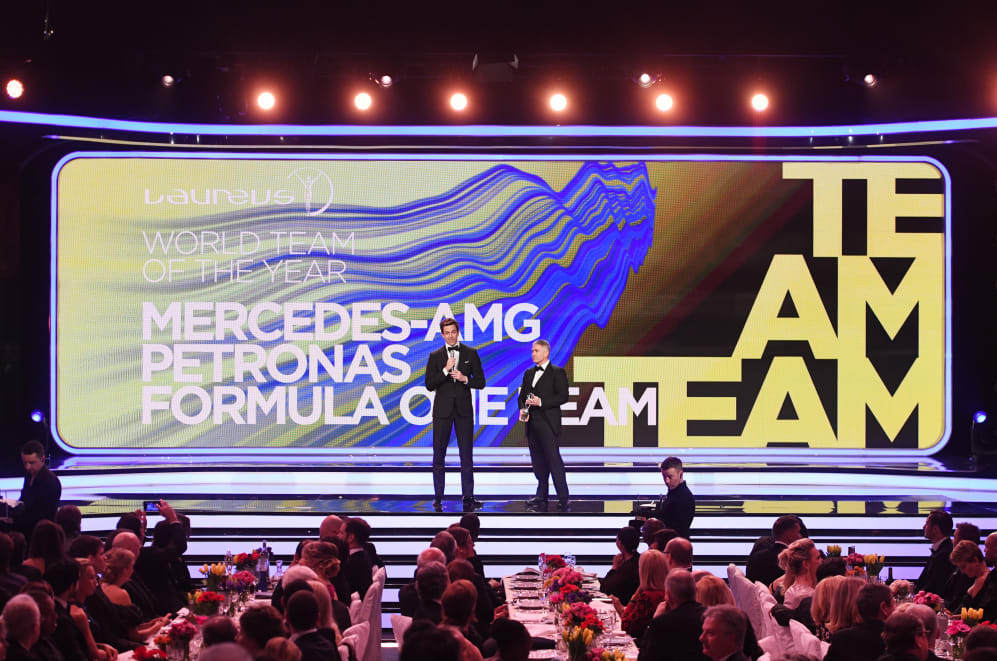 Mick Schumacher could follow in his father's footsteps by winning the 'Moment of the Year' award, for driving his father's F2004 around Hockenheim, 15 years after Michael's historic seventh title success in the same machine. You can vote for him here.
Mercedes, also no strangers to tough competition, are in the running for the 'World Team of the Year' award against Champions League winners Liverpool, Rugby World Cup winners South Africa, NBA champions Toronto Raptors, the Women's World Cup-winning United States Football Team and FIBA World Cup-winning Spanish basketball team.
READ MORE: Ricciardo wins Laureus Breakthrough of the Year Award
The Silver Arrows won the award in 2018 against the likes of Real Madrid and the New England Patriots, becoming the second F1 team to have done so after Brawn in 2010, and this is their sixth nomination.
And, after her terrifying crash at the 2018 Macau Grand Prix, 19-year-old Sophia Floersch has been nominated for 'Comeback of the Year' as she returned to compete in the 2019 Macau F3 race.
Laureus is an organisation that uses 'Sport for Good' – helping people in 40 countries using sport as a tool to overcome violence, discrimination, and other serious disadvantages.