Hamilton and Russell say Mercedes should be in a 'better window' at Zandvoort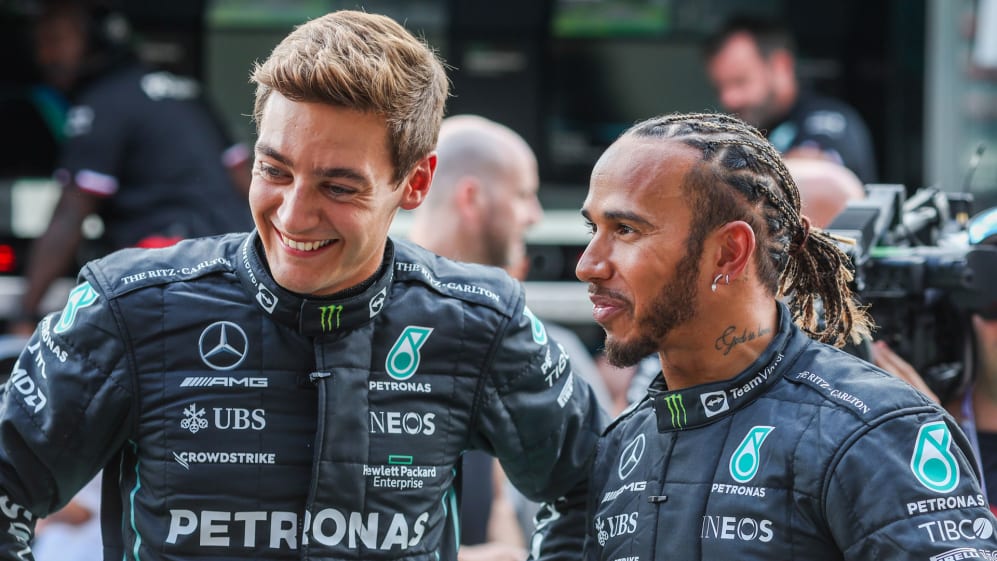 After Mercedes – and the rest of the field – struggled to keep up with the Red Bulls in Belgium, Lewis Hamilton has said that the team should fare better at Zandvoort, while team mate George Russell urged the team to overcome their qualifying struggles.
Hamilton crashed out on Lap 1 of the Belgian Grand Prix after an impact that measured 45g and threatened to cause terminal damage to his W13. After his first DNF of the season, he looks to bounce back at Zandvoort – where rival Max Verstappen dominated his home Grand Prix in 2021. After disappointment in Belgium, Hamilton was asked if they would perform better at Zandvoort.
"We hope so. It should be in a slightly better window this weekend, yeah," said Hamilton on Thursday.
FORM GUIDE: The fans back Verstappen to deliver again at Zandvoort – but will it be that simple?
"Last weekend it didn't look good and all that confidence that we built over five races kind of, it was like a 'two steps forward and five back' kind of feeling, but I think it was maybe a one-off, particularly with that track, and so yes, I'm definitely hoping.
"I think it's going to be hard to beat the Red Bulls so it's going to need something to come away and open up and create that opportunity, but that's always possible, so we'll see."
Hamilton also praised Russell for his P4 finish at Spa, and said that he himself could have finished second if not for that Lap 1 retirement.
"George did a great job in the last race, as he continues to do during the year," continued Hamilton. "It's definitely tough because I think I probably could have come second in the last race if I'd done the job I was supposed to do, but you live and you learn.
"We don't have the pace, naturally, over a single lap – that's something that we're trying to work on – but race pace is definitely key in some places, so I'm thinking that we just have to keep on working on that, not lose our race potential, but try and improve our single lap [pace]."
READ MORE: Mercedes strategy chief says Hamilton determined to 'fight' at Zandvoort after enduring 45g impact in Belgium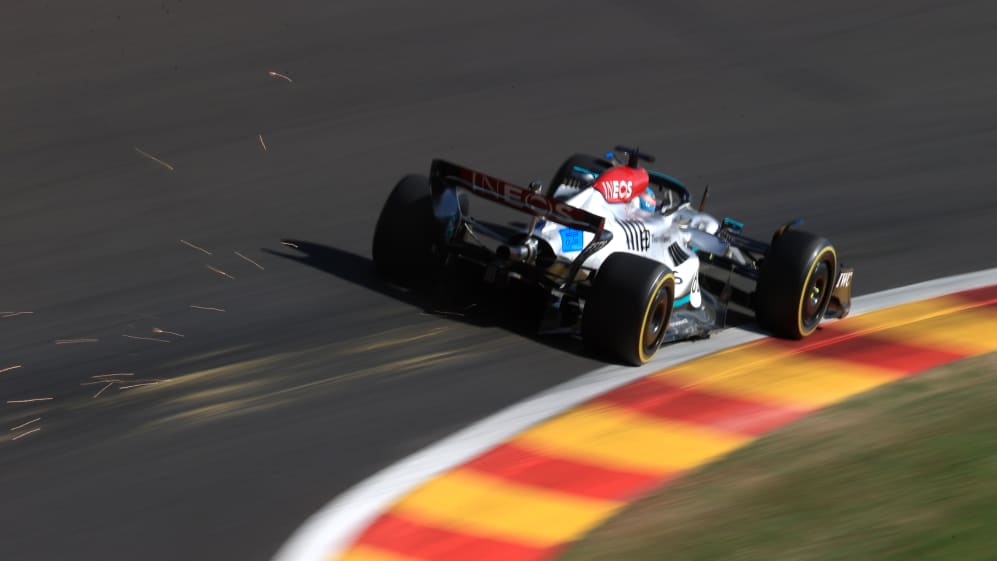 Russell echoed Hamilton's comments about Mercedes' single lap pace and discussed the Silver Arrows' chances at Zandvoort.
"[Being faster in the race than in qualifying has] definitely been a bit of a theme for us this season: we're still yet to fully understand why we have such a big swing, to be honest. The swing is probably less compared to Red Bull but when you look at it compared to the midfield, we're often being outqualified by an Alpine or a McLaren.
"I was pretty disappointed not to get third position [in Belgium] because I thought had I done things slightly differently it would have been possible, but we just need to overcome our single lap struggles.
READ MORE: Verstappen looking forward to 'amazing atmosphere' on return to Zandvoort as champion
"It's a shorter lap [at Zandvoort than at Spa], so I don't think the gaps will be as big! I think, I'm sure Max and Red Bull are going to be in prime position and they're going to be very competitive.
"We've got reason to believe that it may be slightly better than Spa, but I think Spa was also a circuit that brought out the worst in our car, so to be honest, we're always going in with an open mind now."