Hamilton back at the wheel at Silverstone as he prepares for title defence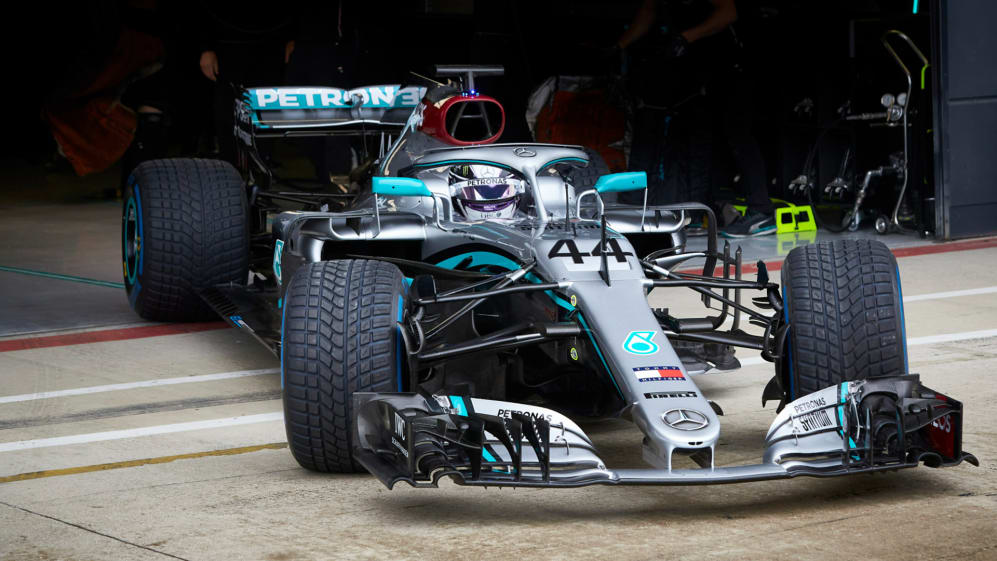 Reigning six-time champion Lewis Hamilton has driven a Formula 1 car for the first time since February, taking to the track at Silverstone to prepare himself ahead of the first race of the revised 2020 Formula 1 season.
Hamilton took the wheel of the 2018 Mercedes W09 – the car he used to claim his fifth world championship – at an overcast Silverstone, taking over from team mate Valtteri Bottas, who drove the car yesterday as part of Mercedes' two-day private test in anticipation of the upcoming season start. It's understood that Ferrari will also be conducting their own similar private test.
MUST-SEE: Bottas gets back on track in 2018 car as Mercedes step up 2020 preparations
Outside the car, meanwhile, images from both Hamilton and Mercedes' social media showed him sporting a face mask, part of the measures that the team have imposed, along with COVID-19 testing for all team members and strict hand hygiene.
Meanwhile, commenting on his time in the car on Tuesday, Bottas said: "I think it was a very helpful day for the team. Obviously everyone being out from racing and the garage environment for a long time, and there are many new regulations, and we need to be cautious with different things for health. It was good to practise that.
"I think we learned a lot during the day, how to do things more efficiently and make sure everyone is going to be safe once we eventually start racing. I loved to be back in a car, and now I can't wait for Austria."
As Bottas mentioned, both he and Hamilton are readying themselves for the Austrian Grand Prix season opener, taking place on July 3-5, with Hamilton beginning a year which could see him match Michael Schumacher's record of seven world championships.