Feature
Hamilton back in the fight and Verstappen on the back foot – What To Watch For in the Singapore GP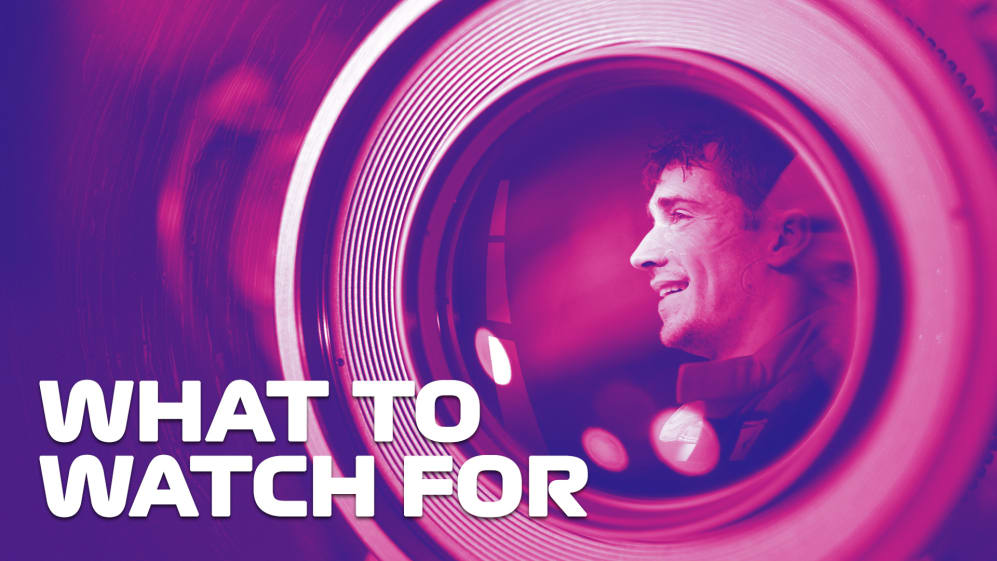 From the championship leader facing a fight through the field to the two drivers who can deny him the title on the front row; and from Lewis Hamilton in the mix to an unpredictable weather forecast, we pick out some key areas to keep an eye on when the lights go out at Marina Bay…
1. Verstappen on the back foot
It's been a challenging weekend for Max Verstappen so far, with disjointed running on Friday and then a wet final practice leaving him with little dry data to work with heading into qualifying. But that didn't stop him putting together two excellent laps that would have been good enough for pole position at the end of Q3.
READ MORE: Leclerc claims pole position by 0.022s from Perez in stunning wet-dry Singapore qualifying as Verstappen takes P8
The problem is, he didn't finish either of them. He backed off on the first lap to make a gap to Pierre Gasly and get the best track conditions, and then was running low on fuel and was told to abort when he was comfortably set for pole position on his final attempt.
That leaves Verstappen eighth on the grid, and while he has won from seventh in Italy, tenth in Hungary and 14th in Belgium, the Dutchman insists the difficulty of overtaking in Singapore leaves him feeling like a podium finish is a stretch, let alone a win.
But with some of the recovery drives we've seen from the Red Bull man in recent races – and the eventual ease with which he's ended up winning them – you certainly can't rule him out when it comes to picking a winner on Sunday.
2. Leclerc vs Perez on the front row
One of the main storylines heading into the race weekend has been the potential for Verstappen to win the drivers' championship on Sunday – but that requires a race victory that is looking a taller order than expected after qualifying.
The two drivers who can stop him are Charles Leclerc and Sergio Perez, and they're well-placed to extend the fight for an extra week at least as they make-up the front row after a dramatic qualifying session.
READ MORE: 'I'm here to win' – Pole-sitter Leclerc eager to banish 'frustrating' Singapore memories on Sunday
Leclerc pipped Perez to pole position by just 0.022s, and it's likely to be just as close in race trim.
The Red Bull might have been the quicker car in recent races but it hasn't been fully to Perez's liking, meaning Leclerc will fancy his chances if he can hold onto the lead at the start of the Grand Prix. It's a tough circuit to overtake on, so the first lap is likely to be crucial in the lead battle.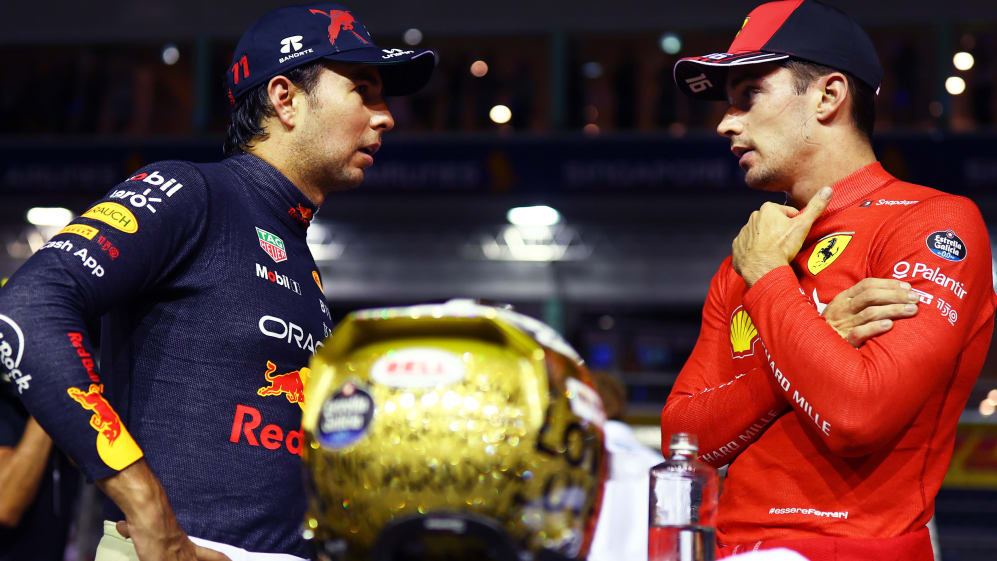 3. Hamilton in the fight, but Russell with work to do
It wasn't just close between Leclerc and Perez during qualifying either, as Lewis Hamilton missed out on his first pole position of the year by just 0.054s. The Mercedes driver had looked quick throughout FP3 and qualifying in tricky conditions, and spent a long spell on provisional pole before just falling short.
Still, Hamilton's best qualifying result of the year so far puts him in a strong position to fight with Ferrari and Red Bull, as the Mercedes has tended to be more competitive in race trim than over one lap at the majority of venues this season.
READ MORE: Hamilton says P3 in Singapore 'incredibly rewarding', as Russell left 'bitterly disappointed' with Q2 exit
While the seven-time world champion might be targeting a victory assault, the same can't be said of his team mate after a difficult qualifying session for George Russell. A Q2 elimination leaves him starting from 11th place, and facing a tall order to continue his remarkable run of finishing every race he has completed – all but one this year – for Mercedes in the top five.
Russell's got a quicker car than a number of drivers that are starting ahead of him but as Verstappen suggested, it's likely to be hard to make progress through the field, which could open the door for a midfield driver such as Fernando Alonso or Lando Norris to fight for the podium.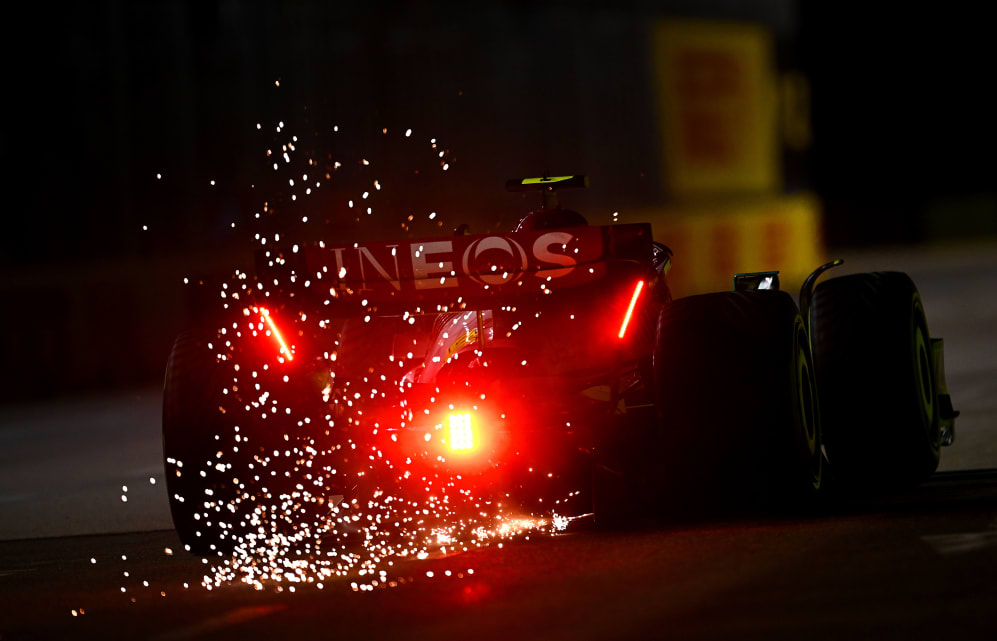 4. Alex Albon's fitness levels
As the race weekend has progressed, other storylines have come to the fore but it shouldn't be overlooked just what a remarkable achievement it is for Alex Albon to even be lining up on the grid on Sunday.
Albon suffered respiratory failure following an operation to remove his appendix in Italy just three weeks ago, and has faced a race against time to recover to a point where he could train and prepare for this weekend's race in Singapore.
READ MORE: Williams boss Capito says 'still a decision to be made' on Latifi replacement as he explains Canadian's departure
As the most physically demanding event of the season due to the heat, humidity and length in terms of race time, Albon knew he was facing a real challenge just to be able to consider racing, but his body has held up well so far. The true test, though, will come with the race itself.
Up to two hours of driving in such tough conditions will be a big ask and Albon's likely to really feel the effects in the second half of the Grand Prix, so if he even makes it to the finish without a drop-off in performance it will be immensely impressive.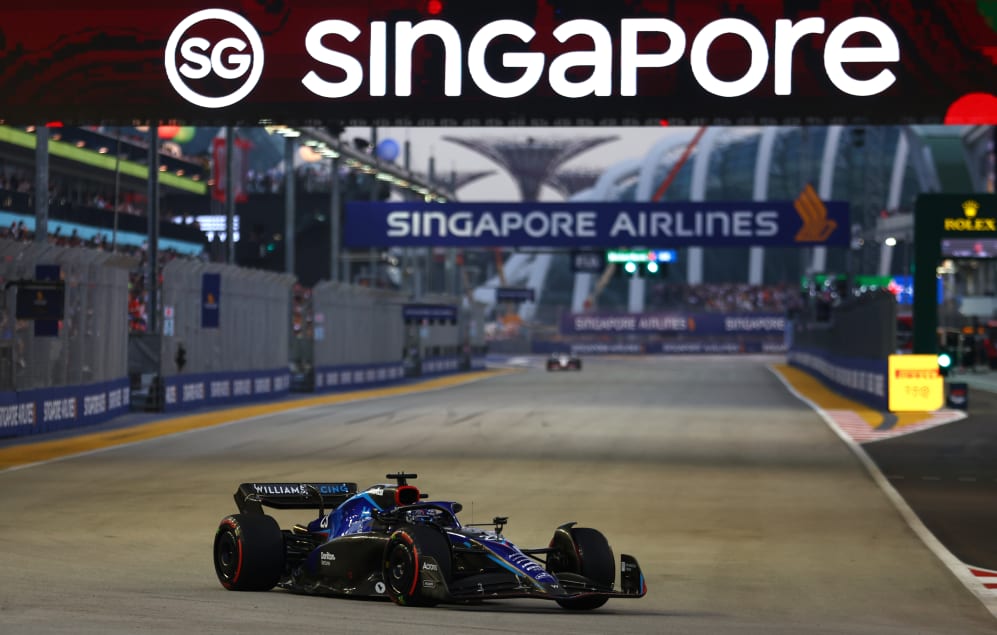 5. Safety Car potential
We haven't raced in Singapore since 2019 but every Grand Prix to be held here has featured a Safety Car spell, with an average of almost two interruptions per race. That is something that will be factored into strategies by the teams, but it can often be down to pure luck as to whether it makes or breaks your hopes.
The most likely trigger is an accident due to the close proximity of the walls, with drivers regularly flirting with contact on the exits and needing to keep their concentration in tough conditions for such a long period of time.
HIGHLIGHTS: Watch as Leclerc takes pole in a thrilling Singapore qualifying session
But as Saturday showed, weather can play a key role on that too, as qualifying took place on a wet track that was taking a long time to dry.
Nobody found the wall but there were plenty of off-track moments and spins from drivers that had gone down escape roads, highlighting how difficult the circuit can be in the wet. There is a forecast for heavy rain late on Sunday afternoon, and if that proves to be accurate then the focus will be on how dry the track gets by the race start.