Hamilton blasts 'really, really poor performance' from Mercedes after taking P7 in Monaco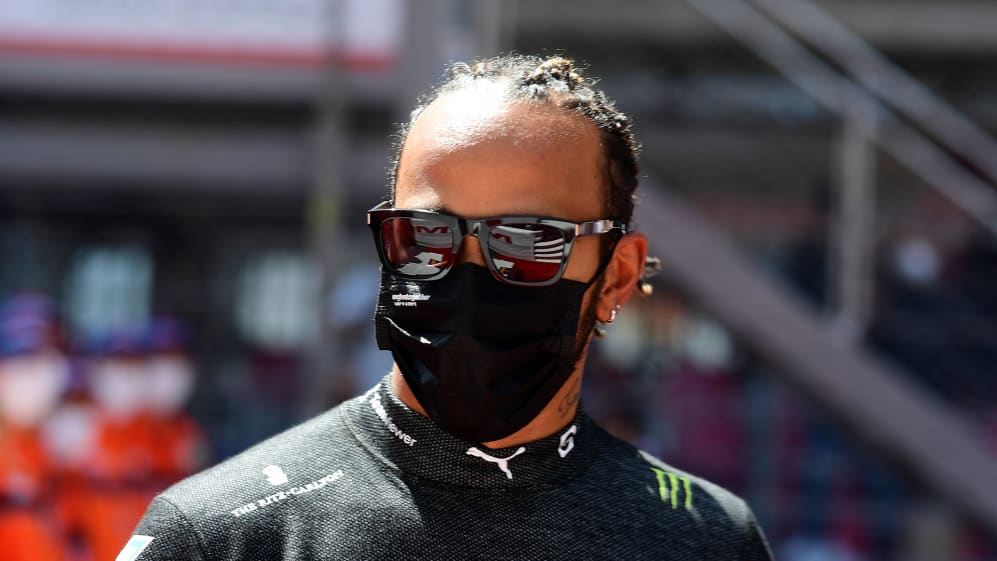 A disgruntled Lewis Hamilton was left fuming at the end of a disappointing Monaco Grand Prix performance for both him and Mercedes, calling the team's Principality performance "really, really poor" as title rival Max Verstappen won the race and stole the championship lead – saying that they'd be looking into problems ahead of the next Grand Prix in Baku.
After a lacklustre qualifying left Hamilton – one race after claiming his 100th pole position in Spain – a lowly seventh on the grid, the Briton was running sixth early on in the Monaco Grand Prix, after being effectively bumped up a place by the failure of polesitter Charles Leclerc to take the start.
READ MORE: Verstappen claims Monaco victory over Sainz and Norris, after polesitter Leclerc fails to take start
But Mercedes' call to bring Hamilton in first of anyone on Lap 29 in an attempt to undercut the AlphaTauri of Pierre Gasly in P5 ended in catastrophe, Gasly able to maintain his advantage over Hamilton after pitting the following lap – while both Aston Martin's Sebastian Vettel and Red Bull's Sergio Perez were then able to overcut Hamilton and get ahead, leaving the seven-time champion a lowly seventh at the flag.
"We lost a lot of points today for a really, really poor performance from the team," said Hamilton, whose team mate Valtteri Bottas was forced into retirement due to a cross-threaded wheel nut in his pit stop. "I'm definitely a little bit surprised by it, but these things are sent to try us.
WATCH: Bottas forced to retire from second place after pit stop disaster in Monaco
"Three places it cost us," Hamilton added, referring to his strategy. "I don't really have a reaction to it. I think we do all our talking in the background and we'll work together and try and come out of this stronger. We underperformed as a team all weekend from the get-go so we'll just put our focus onto the next race."
That next race is the Azerbaijan Grand Prix, held on another street circuit winding through the capital of Baku.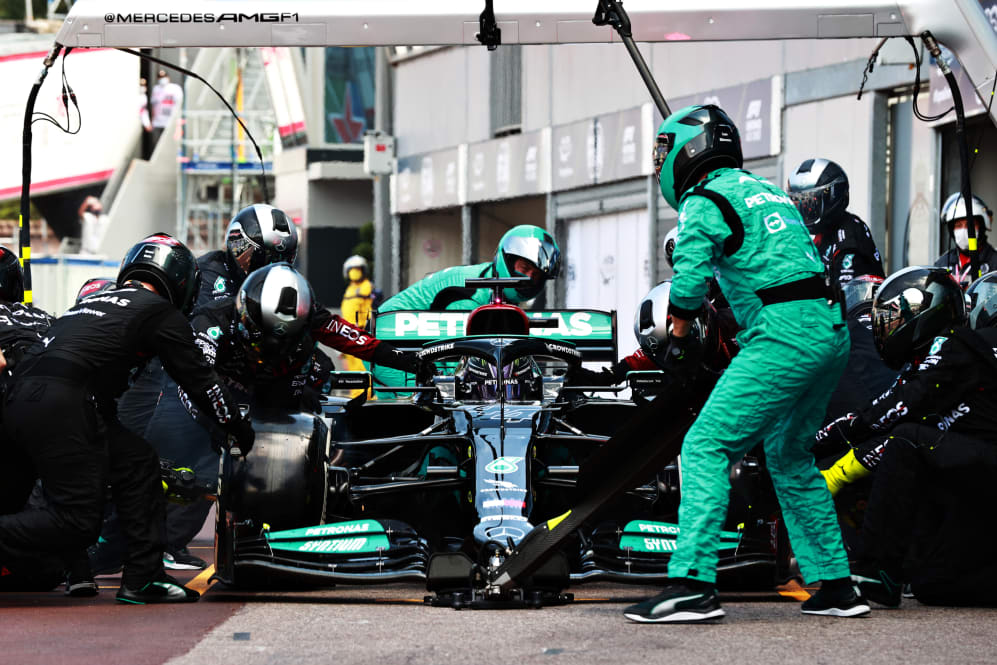 But with both Hamilton and Mercedes having lost their respective leads of the drivers' and constructors' championships after Monaco – with winner Verstappen moving four points clear of Hamilton, who salvaged a bonus point for fastest lap, while Red Bull are now one point ahead of Mercedes – Hamilton was predicting another hard race for the team in Baku, while calling for internal investigations ahead of the race into what went wrong in Monte Carlo.
READ MORE: 'We completely missed the ball' – Hamilton warns of 'tough discussions' with Mercedes after Monaco struggles
"We'll look internally, have some good discussions and come back stronger the next race," said Hamilton. "We obviously have some weak points with our car, and this race and the next race will be just as tough I think. For us, at this cold circuit it's really hard to get the tyres working.
"[Baku's] another street circuit, another one that's a very cold, very smooth circuit, so another one that we could struggle at, similar to here. So we're just going to have to work and try and see how we can minimise that loss… We've got a good battle on our hands."