Hamilton: 'Huge amount of respect' between Vettel and I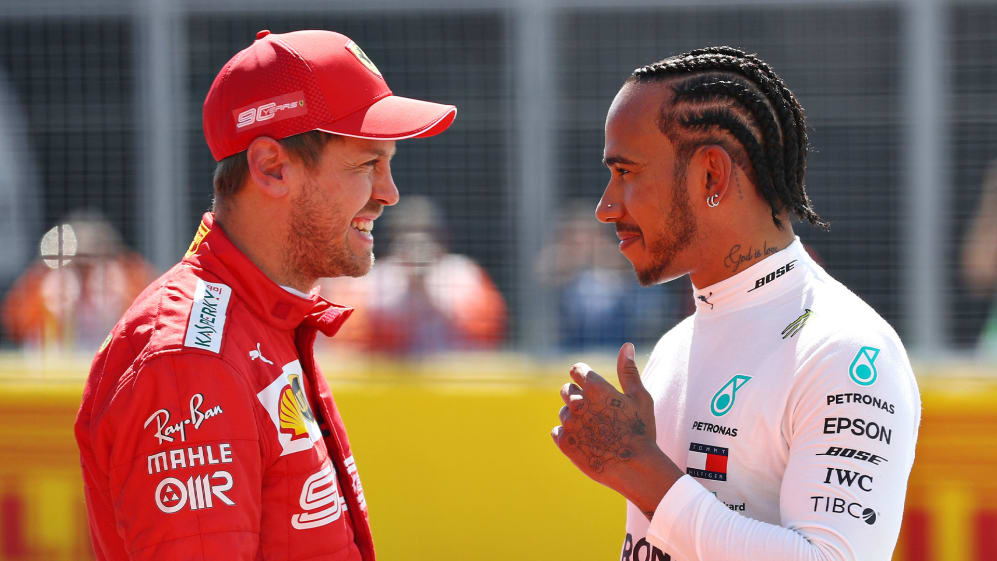 "Being at the forefront of the sport and both appreciating just how hard it is, individually, for us to do what we do. And I guess also over time Seb does his thing his own way, I do it my own way and we respect that about each other.
"There's no judgement there and I think these tough battles that we've had together last year have brought us closer in that respect and it means a huge amount to have respect from other drivers."
READ MORE: Why Hamilton's sporting greatness transcends Formula 1
Tough battles indeed, as Vettel has kept Hamilton on his toes for the past few years, leading to such flashpoints as their clash behind the Safety Car at Baku in 2017, a Turn 4 crash at Monza in 2018 and their 2019 Canadian GP battle – after which Vettel moved the #1 sign from in front of Hamilton's car.
Next up for the two this season is the Brazilian Grand Prix, where Vettel has picked up three F1 wins – compared to Hamilton's two – on a circuit that has consistently provided nothing short of spectacular, and at times controversial, racing.