Feature
OPINION: Why Hamilton's sporting greatness transcends Formula 1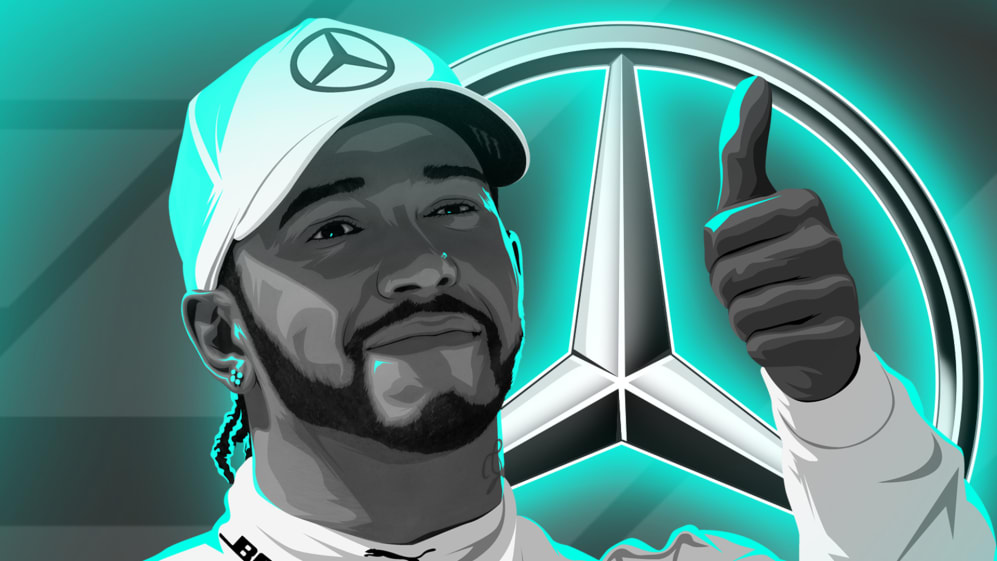 From the moment a fresh-faced Lewis Hamilton slipped by his illustrious McLaren team mate Fernando Alonso at the first corner of his debut Grand Prix in Australia in 2007, it was clear the 22-year-old from Stevenage was something special…
Did he, or those who have followed his career since, think he would turn out to be this special, with six world championships, 83 wins, 150 podiums and 87 pole positions from just 248 Grands Prix so far? No. But his performance in Sunday's United States Grand Prix, where he drove from fifth to second to seal a historic sixth world title, was just another thrilling chapter in a captivating story that shows no sign of reaching its dramatic conclusion just yet.
Only the great Michael Schumacher, a seven-time champion, now stands between him and F1 immortality. Some argue he's already there. First on the all-time pole-sitters list, most points scored ever, most races led – the accolades have piled up at a meteoric rate and with extraordinary consistency. There are some he has yet to achieve – such as most wins, where he's currently only eight victories short of Schumacher but has a superior win percentage by around 4% - but it's frankly only a matter of time before he takes those, too.
READ MORE: How the world reacted to Lewis Hamilton's sixth world championship
He's taken on and beaten the best of his era – and the new generation – time and time again. And he shows no sign of slowing down. In fact, he seems as hungry – if not hungrier – as the day he stepped into the McLaren cockpit and a young version of himself told then-boss Ron Dennis that the drive would one day be his. He may still be one world crown shy of Schumacher's record tally, but what he has achieved so far is enough to make him the greatest F1 driver of all time. But he is more than that. It's now time to consider him not just Britain's elite sportsman of all-time, but in the top echelon of global sport. Hamilton is the ultimate sporting package.
The raw talent and relentless speed have been there from the beginning, but what's set Hamilton apart is how he has developed and matured to deliver a sustained period at peak level that the elite sport has rarely seen. In qualifying, his record of 87 poles is 21 better than anyone else's. For context, only 13 drivers in F1 history have ever taken 21 poles or more. He's also the only driver in history to win a race in every season he's competed.
And his current run of 31 consecutive points finishes is bettered only by a run he himself went on between 2016 and 2018 that extended to 33. So that's 64 points finishes in 65 races, spanning four years going back to the 2016 Japanese Grand Prix. I challenge you to find me another sportsperson who can match that form.
READ MORE: Can Hamilton equal Schumacher's 7? Wolff and Hamilton have their say
And for all the people who will point to the dominance of his Mercedes team, remember this is a team he has moulded around him – they weren't world-beaters when he arrived. He did to the Silver Arrows what Schumacher did to Ferrari. He had help from a talented group of individuals around him, but he has been the catalyst, the one who has to get the job done.
That he's done all this while pursuing a plethora of outside interests, including launching his own fashion line, only underlines his greatness, though if anything, those extracurricular activities have made him even better, offering a welcome distraction from the intensity of F1 and keeping him motivated.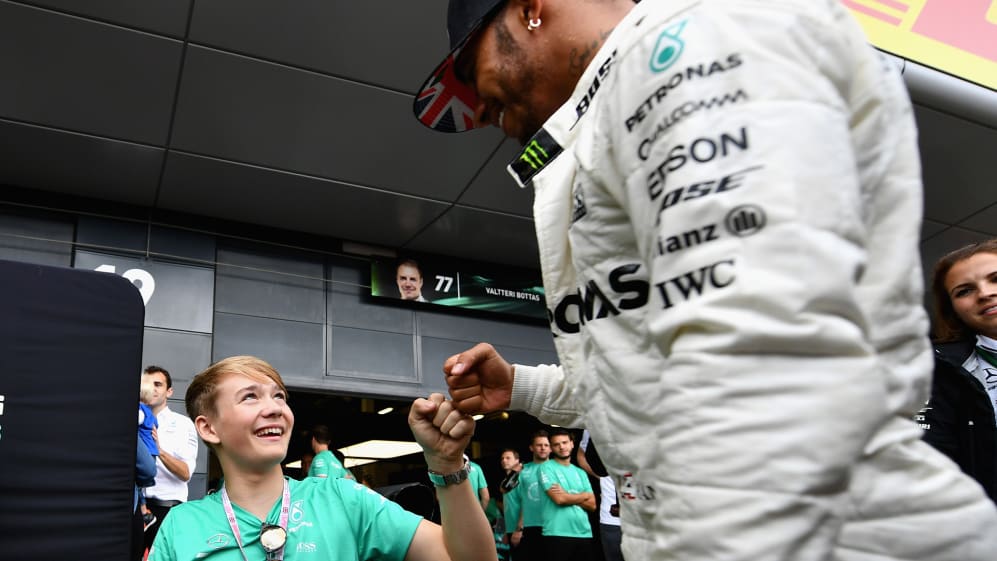 On a national level, how many athletes in British sport have dominated an international sport in the way Hamilton has? British rower Sir Steve Redgrave won gold medals at five Olympics – a period of 16 years at the top level. That requires incredible resilience and sacrifice, as Hamilton has so valiantly displayed. And like the British racer, Redgrave had help not only from his crewmates but also a GB Rowing set-up that has now been the dominant global force for two decades.
Chris Froome has won four Tour de France – the world's most gruelling cycle race – and numerous other Grand Tours, but again, like fellow two-wheeled legend Chris Hoy, his success is specifically focused, and his dominance hasn't lasted as long as Hamilton's.
READ MORE: 'Cloud nine doesn't get close to where I am' – Hamilton on title number 6
Mo Farah, British's greatest middle-distance runner ever, is right up there with Hamilton in the dominance stakes, the Briton winning four Olympic gold medals and six world titles. But in terms of the most successful of all-time in his field, based on pure pace, he's only 16th overall in the 10,000m list, without having broken a world record.
And there's tennis player Andy Murray, a winner of three Grand Slams and an Olympic medal, and rightly lauded at home for his achievements in tennis' most impressive era. But Hamilton is more on the level of Murray's rivals, Roger Federer, Rafael Nadal and Novak Djokovic – global superstars who have proved their greatness time and time again.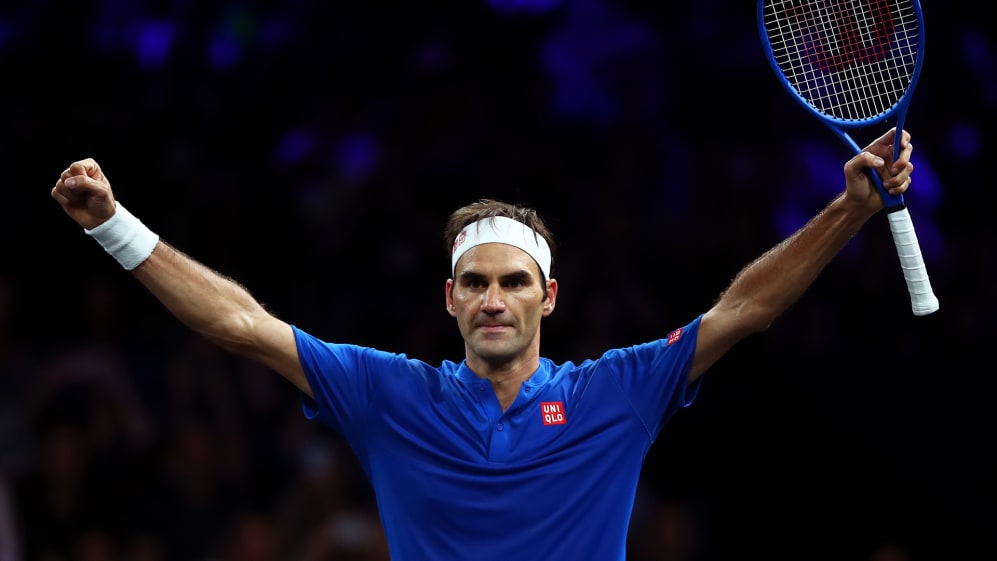 That trio – surely the best in the history of their sport – have consistently reinvented themselves, adapted their technique and style of play following injuries and to respond to the threat from the latest generation. Hamilton has done that, too, harnessing his outlandish driving style – that at times early in his career got him into a fair few scrapes – and delivering victories increasingly through shrewd tyre management and the intense application of pressure to wear his rivals down. It's why Hamilton's success in Formula 1 puts him on the global stage.
READ MORE: Rookies reflect on 'inspirational' Hamilton ahead of sixth title charge at COTA
Superstar sprinter Usain Bolt was a phenomenon, who won his first Olympic gold in Beijing – in a then-world record time – with his shoelace untied. He went on to win eight gold medals across three successive Olympics, unprecedented dominance in the sport – and he did it by making it look as if he wasn't trying. Yes, he played hard away from the track, but behind the scenes he trained harder than anyone else. Hamilton does the same.
Sure, he might have headed straight to New York after his title triumph in Austin, and travelled between races, but that doesn't mean he's cutting himself off from F1. Far from it. He's in constant communication with his team of engineers, even now the title is over, whether it's a Whatsapp or phone call. The strive for perfection continues. His next target is to win the final two races, which would make it 12 wins in a season, breaking his previous best by one.
Serena Williams has dominated the women's tennis scene for close to two decades, with 39 Grand Slam titles – 23 of which came in singles. Federer has said her achievements are enough to earn the accolade of the greatest tennis player of all time. That's quite a call – but the Swiss would know. The American fought through the ranks with her sister and coached by her dad, rather than the backing of a federation or big sponsor.
Hamilton's path was very similar, with his father working more than one job and driving him around the country to events. They were different to the typical elite sportsperson. Both have had to grind it out to get the opportunity and then make the most of it. They've both had to work hard to develop a fanbase, but their determination has brought their respective sports to new audiences and they've emerged role models and trendsetters. How many other athletes can say the same?
Tiger Woods certainly can. He's golf's biggest star, winning 15 majors – three short of Jack Nicklaus' record. Perhaps what is most impressive about the American is the way he has overcome a string of injuries – and associated surgeries, which required a reinvention of his swing – and problems in his personal life, that saw his form and world ranking take a nosedive into obscurity. His triumph in this year's Masters – golf's showpiece event – came 11 years after his last Major win at the US Open.
Hamilton has overcome equally big challenges, including a drop in form after nearly winning the title in his first year and making it count the next year, battling to find his identity and knuckling down and honing his skills into the racer he is today. He may not have endured such a big gap between titles (seven), but his ability to reinvent himself, make good choices like leaving the sanctuary of McLaren for Mercedes, and then go on a more dominant run than Woods has yet to manage is even more impressive.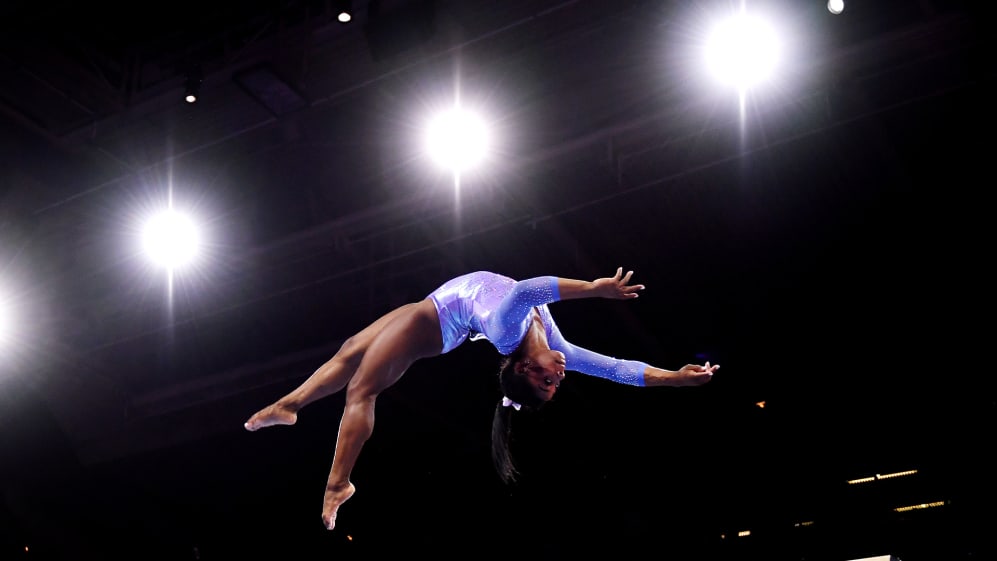 Then there's Simone Biles, who last month became the most decorated gymnast in World Championship history when she won five golds to extend her total medal haul – of any colour – to 25. In doing so, she surpassed the previous record of 23, a mark that had stood since 1996. She has been heralded for her technical precision, rebounded from the disappointment of a bronze on the beam at Rio 2016 (alongside four golds, mind) to achieve consistency across all of her disciplines. And she has almost single-handedly put gymnastics on the mainstream map, all by the age of 22. The ability to repeat an exquisite technique – artistry if you like – amid extreme pressure, is a skill shared by both Biles and Hamilton.
Floyd Mayweather Jr is widely considered to be one of the greatest – if not the greatest – boxers of all time. His ability to make great fighters look ordinary is arguably his greatest strength. He was also not afraid of anyone, and was willing to take anyone on. Hamilton shares such traits. He frequently swats away those considered to be his toughest rivals such as Fernando Alonso, Sebastian Vettel and Kimi Raikkonen and the young pretenders like Charles Leclerc and Max Verstappen. He doesn't shirk a challenge and is prepared to race everyone hard, because he feels he is the best and can come out on top in any head-to-head battle.
And then there are footballing geniuses Lionel Messi and Cristiano Ronaldo, who have spent the last decade at the top of their game and vying with each other for the title of best of the best. Messi is modest about his abilities and lets his football do the talking as he breaks record after record. The one weak link, if you're really stretching, is unlike Hamilton, he has achieved all of his success with one club, having spent 15 years with Barcelona. Ronaldo holds the record for most goals scored in football's biggest club competition, the Champions League, with 127. He's achieved the feat with three different clubs, across three different leagues, in Manchester United, Real Madrid and Juventus. The Portuguese has reinvented himself each time he's moved club – and shows no signs of easing off – again, much like Hamilton.
Many won't agree, and that's fine, but for me Hamilton has done enough in 13 years in Formula 1 to prove that he is the greatest of all time. His latest triumph is arguably his most impressive yet, as it showed that he is still capable of reinventing himself in the face of greater threats from his team mate, rival teams and the younger generation.
He knits together the best attributes of the finest sportspeople on the planet. And worryingly for his rivals he emits a scent that he's only going to keep on getting better. As American Grammy-award-winning singer-songwriter Will.i.am said in Austin, Hamilton is a "pioneer" – a once in a lifetime talent.