Feature
Hamilton, Leclerc, Ricciardo and more choose their moments of the 2018 season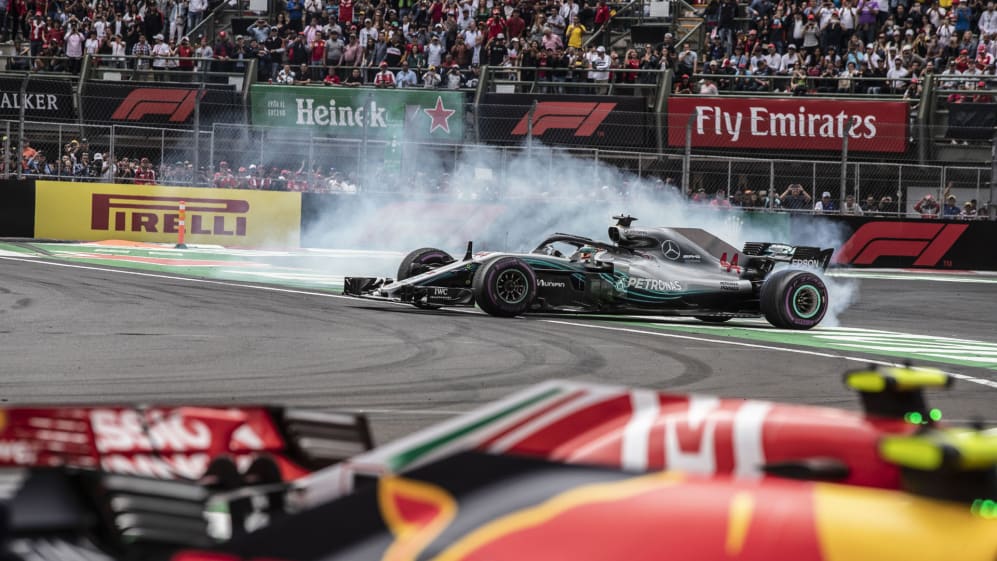 Headlined by a titanic title battle, the 2018 F1 season has been a thrilling and often explosive rollercoaster ride. The intensity of the competition has extended right across the grid and taken place on an off track. Encompassing big wins, ferocious battles and some deeply tough times, some of this season's major players reveal their standout moments from a remarkable season…
Lewis Hamilton
Mercedes driver and five-time F1 world champion
A fifth world title to match Juan Manuel Fangio is a remarkable achievement, and perhaps Hamilton's most important to date, coming in the face of what was undoubtedly his sternest challenge yet, as Sebastian Vettel and Ferrari pushed the Mercedes driver to find previously unseen levels of brilliance.
"To perform this way this year has been the hardest season for me. To keep raising the bar and racing against a four-time world champion in a really incredible [Ferrari] team who were so fast this year – most of the time faster than us – and to have pulled together as a team and turned it around has been a real collective effort.
"In general, I just feel content. I don't need anything. I just want to enjoy and harness the feeling. When you think of Fangio, who is for me the godfather of racing drivers, he had five world championships, and now I have five as well. It doesn't feel real."
Sebastian Vettel
Ferrari driver, 2018 drivers' championship runner-up
Ferrari entered 2018 with a car truly capable of challenging the might of Mercedes, and for much of the season, four-time champion Vettel and his team tested the defending champions to the limit. Wins at the opening two races, Australia and Bahrain, allied to victories in Canada and Britain, put the German in the driving seat, but a cruel crash in the rain at his home race while leading and a post-summer break slide as Mercedes seized a performance advantage ultimately saw Vettel's chances fade.
"You reflect not on one moment but the whole year: the work that goes in, the effort that goes in from the end of the last year until now. I think we had our chances. We used most of them, some we did not. But in the end we were not good enough.
"For me, the [crucial point] was Singapore. From there onwards we just didn't have the pace to keep up with Mercedes for a couple of races. Other things happened on top that didn't help and we couldn't score the points due to mistakes we did, mistakes I did."
Christian Horner
Red Bull Racing, Team Principal
A season of huge highs and tough lows for Red Bull. On non-power-sensitive circuits, the RB14 was often in a class of one, as evidenced by dominant performances in Monaco and Mexico. Too often, though, the team's hopes were wrecked by a lack of reliability. However, for team boss Christian Horner, it's the team's battling wins that will stand out from 2018.
"If I had to choose one moment from across the season, I think it has to be our win in Monaco. It's the biggest race on the calendar, there was a huge element of redemption for Daniel [Ricciardo] – given what had happened the previous year when he was leading and the race was snatched away from him – and also he did it totally against the odds, with a wounded car that had no MGU-K. It had that dramatic quality you can't predict or plan for and that made it all the more sweet."
Pierre Gasly
Toro Rosso driver
Just the fourth Toro Rosso driver to ever score a top-four finish (after Sebastian Vettel, Max Verstappen and Carlos Sainz) Pierre Gasly's first full season in F1 has been a revelation, and good enough to earn him a seat at Red Bull next year. But his elevation to the senior Red Bull squad is not the French racer's only 2018 highlight.
"Fourth place in Bahrain was massive for everyone, for the team, for Honda and for myself. To be just starting together in Formula 1 and to get such a good result straight away was a huge boost in terms of confidence and the way you work with a team.
"Of course, a personal highlight was to get the call from Dr [Helmut] Marko telling me I would be joining Red Bull in 2019. Nothing can beat this feeling."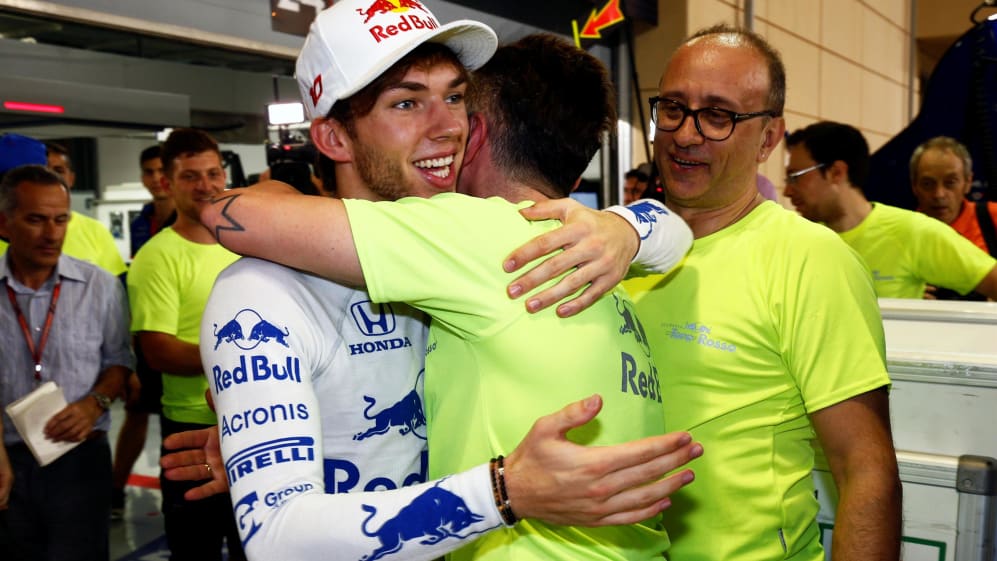 Ross Brawn
Formula 1, Managing Director, Motorsport
From an intense season of racing action, F1's motorsport chief naturally celebrates Lewis Hamilton's incredible achievements but also highlights the stellar action seen across the season and all across the grid.
"It was an incredibly exciting season, from the first to the last Grand Prix, and of course the highlight was Lewis Hamilton winning a remarkable fifth title at the end of a fascinating duel with Sebastian Vettel. Their battle really was of the highest level, as was the season-long battle between Mercedes and Ferrari. Additionally, there were times when Red Bull were really in the mix and that made the championship even more spectacular."
Claire Williams
Williams, Deputy Team Principal
Choosing highlights from Williams' painful slump to 10th place in the constructors' championship is a tough task for Claire Williams, but the Grove squad's Deputy Team Principal is determined to see the light at the end of the tunnel.
"I'm a glass half full kind of person, and as much as this year has been deeply disappointing, I can definitely take positives from it – one of the most significant being the spirit that is evident within everyone at the team.
"People still come to the factory, to the track, and they still put blood, sweat and tears into trying to do their job to the best level they can. They keep fighting and that's what we always say about Williams as a team – we're fighters and we'll never stop, no matter what the track throws at us."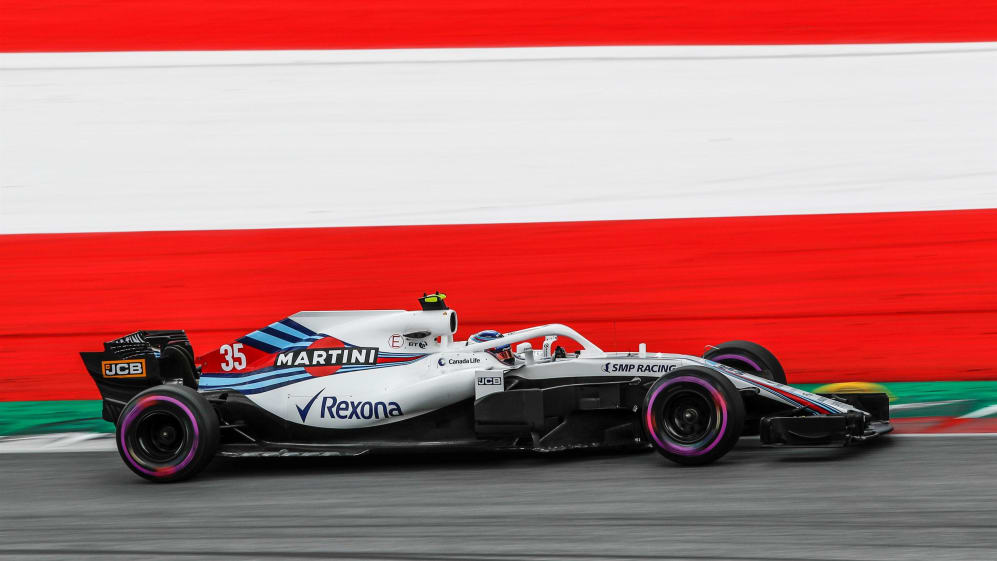 Charles Leclerc
Sauber driver
This season's breakthrough star was Sauber's Charles Leclerc. The 2017 F2 champion and Ferrari junior was loaned to the Swiss outfit as an experience-gathering exercise, but after a tough start, impressive early-season form made it clear the Monegasque rookie didn't need the training wheels. In September, Leclerc's 2019 promotion to Ferrari was announced – though Charles looks to his exploits on-track for his season highlights.
"For me, it's the races in Baku and Sochi. I'd had a difficult time in the first three weekends of the season and to arrive in Azerbaijan and finally have a good weekend overall was important.
"I got a good feeling in Shanghai, which helped me to score my first points in Baku. I've always liked to have a very oversteer-y car but it makes an F1 car unpredictable. Setting the car up with a bit more understeer found us a bit more performance and allowed me to push the limits.
"In Sochi, much later in the year, it was the first time I was 'best-of-the-rest'. That makes Sochi a good memory and a very positive weekend."
Daniel Ricciardo
Red Bull Racing driver
The outgoing Red Bull driver has had a season blighted by mechanical gremlins – usually causing the Australian to retire from promising positions. He did, however, take two early-season victories, including a performance for the ages in Monaco. Having been denied victory in the Principality two years earlier by a botched pit stop, it looked like Ricciardo was going to be thwarted once more – but Monaco is a place where magical things happen, even for drivers with no hybrid power, overheating brakes and a gearbox missing seventh and eighth gears…
"The feeling crossing the line in Monaco was more relief than anything else because that victory was two years in the making. Don't get me wrong, I was ecstatic, but with everything going on with the car, relief was uppermost.
"The car started having problems early in the race and, initially, I didn't think I could hold on. I saw Seb [Vettel] ready to pounce and thought 'oh boy'. I was losing so much time on the straights, the only way I could stay in front of him was to go very quickly in the corners, which was chewing up the tyres. I assumed I wouldn't have them left to defend at the end of the race.
"After a while though, I got into a rhythm and started to believe I could hold him off – and by halfway I believed I could do it. That's when the brakes started to fail! They became critical during a Virtual Safety Car period and the team thought we'd be retiring the car at the restart – but they didn't tell me that!"
Otmar Szafnauer
Force India, Team Principal
Success takes many different forms and, for Racing Point Force India, success in 2018 was represented simply by staying in business. The team went into administration shortly before the summer break and emerged as a new entity at the Belgian Grand Prix. They were stripped of their points from the first half of the year but had new ownership, stable finances and a long-term plan. They also had a new Team Principal, Otmar Szafnauer stepping up from the role of Chief Operating Officer.
"My highlight of the year is the saving of the company from administration. My role in that was keeping the team together through the time of uncertainty, so it's a personal highlight. Choosing one specific moment from the process, I'd say it was the moment the administrator came to the factory and announced to everybody that a solution was found and that they [the administrators] would soon be vacating the premises. That happened mid-August. It was a good feeling."
Gene Haas
Haas F1, owner
A season of progress for Haas as the US squad became a regular points scorer. Fourth place in the constructors' championship looked possible for large parts of the season, but while that hope ebbed after the summer break, team owner Gene Haas is satisfied that his squad has made a step forward.
"We're more stable than we've been in the past. The faces are becoming familiar and I think that lends itself to communication, better results… The potential is there and I feel good about that.
"Unfortunately, we just haven't achieved the results we should have, even though we're fifth in the championship. That by itself looks good but it reflects how much luck has do with it, and it seems that especially in the mid-pack, who makes the least amount of mistakes is the one that comes out ahead."
Fernando Alonso
Retiring McLaren driver
During the summer break Fernando Alonso announced he would not be driving in F1 next season. The double world champion hasn't ruled out a return but has, for the moment, decided to call time on his F1 career. While Alonso has been his usual ferociously competitive self this year, his McLaren hasn't always allowed him to shine, with as many DNFs as points finishes...
"Baku is probably the race that has been the best one for me in terms of feelings. We were last after the first lap and the car was broken. We didn't have much hope – so to finish seventh was a very nice reward for the team."