Feature
Our writers share their defining memories of Lewis Hamilton, ahead of the seven-time champion's 300th Grand Prix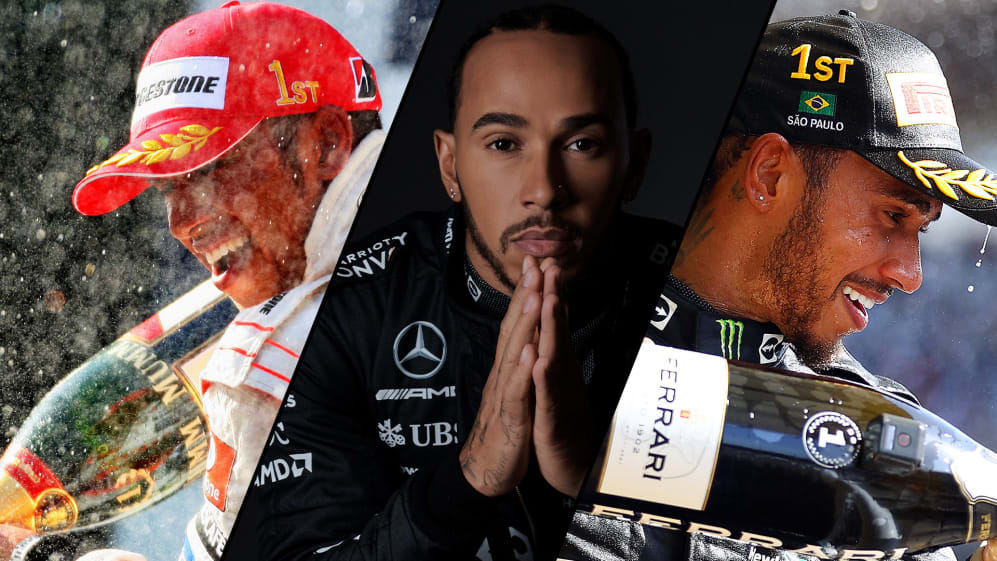 Lewis Hamilton readies for his 300th start in this weekend's French Grand Prix, so we asked our writers and contributors to dig deep and look back at the moments that for them define the seven-time champion's career so far.
Lawrence Barretto, F1 Correspondent and Presenter: I first met Lewis in Hungary in 2006, after he spun out of GP2 qualifying and would start the race last. He could have cancelled the interview – but he didn't.
What struck me, as we sat on top of the cabinets at the back of the ART garage, was not only how in-depth his self-analysis was but how incredibly tough he was on himself. Even when he recovered a second place in the Feature Race, he was still irritated that it wasn't a win. To this day, he has maintained that unrelenting strive for perfection – and it's made him F1's greatest ever driver.
READ MORE: No title, fewer wins and poles – but here's why 2021 was Lewis Hamilton's best season yet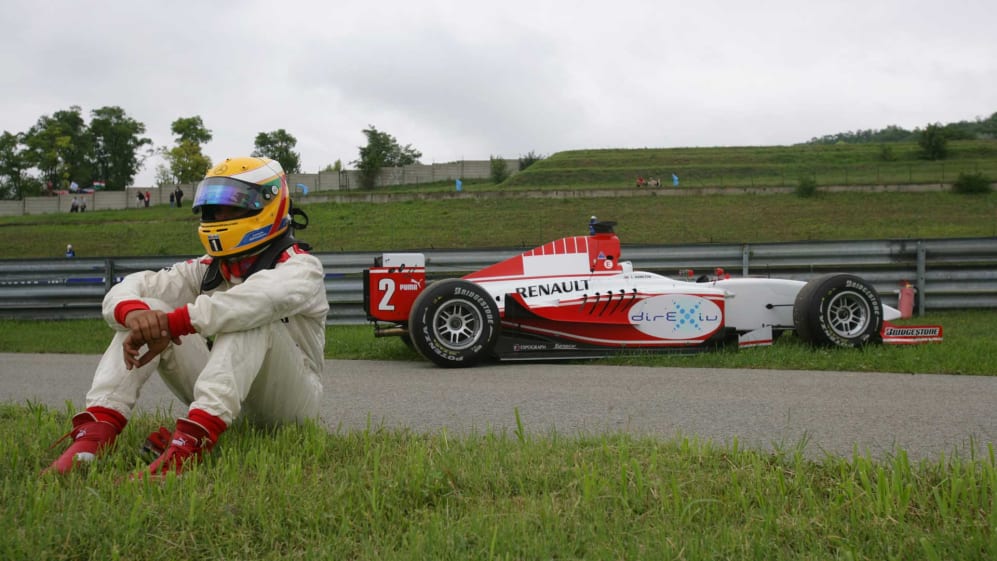 Chris Medland, Special Contributor: Silverstone 2008 jumps out for me, as it was the first race I worked at and I was lucky enough to be watching from above the start-finish straight. The weather was terrible and Hamilton was under pressure as his title challenge seemed to be stuttering.
There was talk of a risk of unfulfilled potential (already), and tension with his father, but even amidst all of that he delivered one of the greatest ever drives. At such a young age under the weight of massive expectation, it marked him out as already special. And the embrace with his father post-race was really touching – you could see what it meant to them both to silence critics.
READ MORE: F1's Best Drives #8 – Hamilton's wet-weather masterclass at Silverstone
David Tremayne, Hall of Fame F1 Journalist: A little friend of ours in Dubai had fallen gravely ill. Another asked if I could film a message from an F1 driver in Bahrain. I asked Susie Wolff, who said she'd ask Lewis, too. I said that wasn't fair on a busy race weekend. But I got a message that Lewis wanted to do it, filmed it on my mobile, and he was brilliant.
His kindness gave Kian, who died a month later, a massive boost. Susie later said he'd overheard her mention it to Toto, and had immediately volunteered to do it. Besides being a tremendous driver, he has genuine class and empathy as a human being.
TREMAYNE: Russell is squeezing everything out of Mercedes' W13 – but write off Hamilton at your peril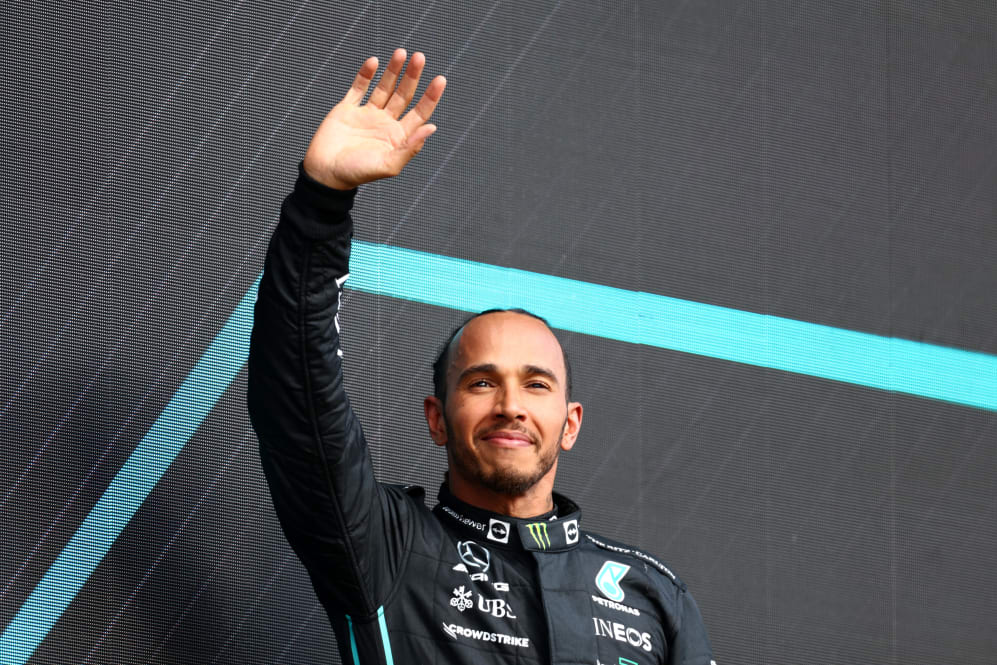 Rosanna Tennant, F1 TV Presenter: Ahead of the 2017 British Grand Prix, Lewis received criticism for not attending the F1 Live event in London. Many saw it as a snub to his adoring fans. Why would he choose to holiday with friends in Greece instead? Shouldn't he give back to the fans? Shouldn't he be preparing for his home race?
It became clear that Lewis was doing exactly that but on his own terms. Embroiled in a championship battle with Sebastian Vettel, he was doing what worked for him and of course he proved everyone wrong that weekend, taking his fifth career Grand Slam and giving the British fans exactly what they wanted. One thing I've learned during my time in the F1 paddock is that Lewis Hamilton will never just do what everyone else does, and that makes him a standout talent both on and off track.
READ MORE: Hamilton says Mercedes team mate Russell has 'all the qualities to lead this team to success'
Greg Stuart, Senior Editor: I'm going to come a bit out of leftfield and plump for the 2016 Brazilian Grand Prix. Yes, this is the 'Max Verstappen' race, and I won't deny that I was as enthralled as everyone else by the young Dutchman's chutzpah in the soaking conditions. But I think this is one of Lewis Hamilton's great forgotten drives.
Let's not forget that while Verstappen lost the car – before bringing it back with a brilliantly insouciant save – Hamilton hardly put a foot wrong the whole race, while team mate Nico Rosberg was cut adrift and left to fight with the swashbuckling Verstappen. It was, amazingly, Hamilton's first ever Brazil win, and had extra significance, forcing that year's title fight to go down to the wire in Abu Dhabi.
WATCH: All the key moments as the fierce Hamilton vs Rosberg rivalry unfolded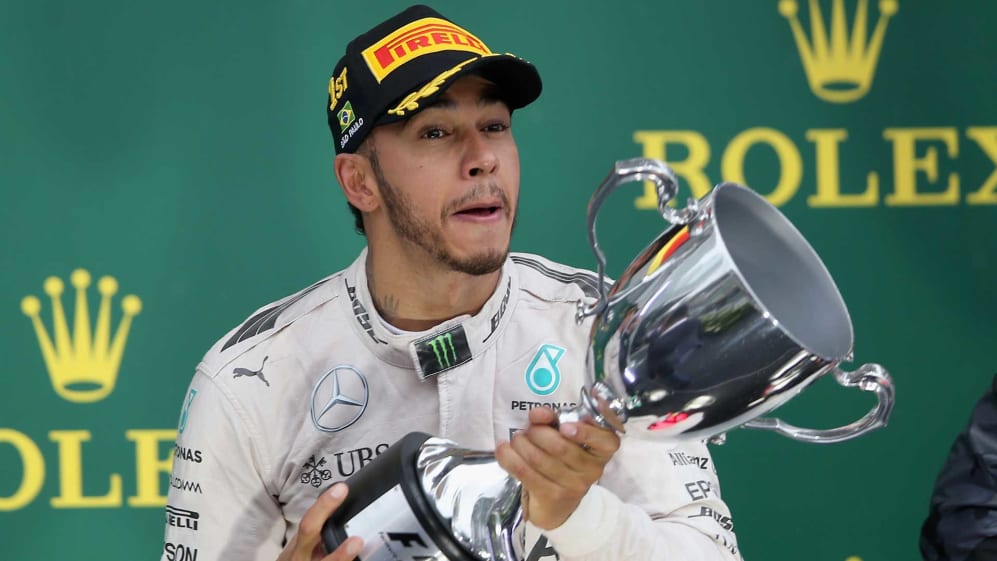 Nadim Bart-Williams, Junior Staff Writer: One reason why we all love sports so much is that you are never too far away from witnessing a moment of greatness. For example, Singapore 2018, watching Lewis Hamilton put in a pole-winning performance for the ages.
I have watched the onboard of that lap countless times and each time I find myself in awe, marvelling at how he found every thousandth of a second that Marina Bay offered. Hamilton always reminds us that you never get that perfect lap, but surely, of all his incredible 103 pole-winning laps, that was as close to perfection as you can get.
READ MORE: Formula 1 announce seven-year Singapore Grand Prix extension
Will Buxton, F1 Digital Presenter: Lewis had been in the GP2 Series for only a few weeks when he contacted me through MySpace (yep, we're that old) and asked a favour. We'd been talking at a race or test, I forget which, about how I'd learnt French and I'd divulged using the Michel Thomas CDs. He asked if he could borrow them so he might better be able to integrate with the French ART team with whom he'd ultimately take the title and secure his ascent to Formula 1.
It was a clear example even back then of the lengths he would go to in order to find an extra edge. Always seeking to learn, to improve, to go the extra mile. For a driver we'd always believed to have a superlative natural ability, it was evidence of the work he put in behind the scenes.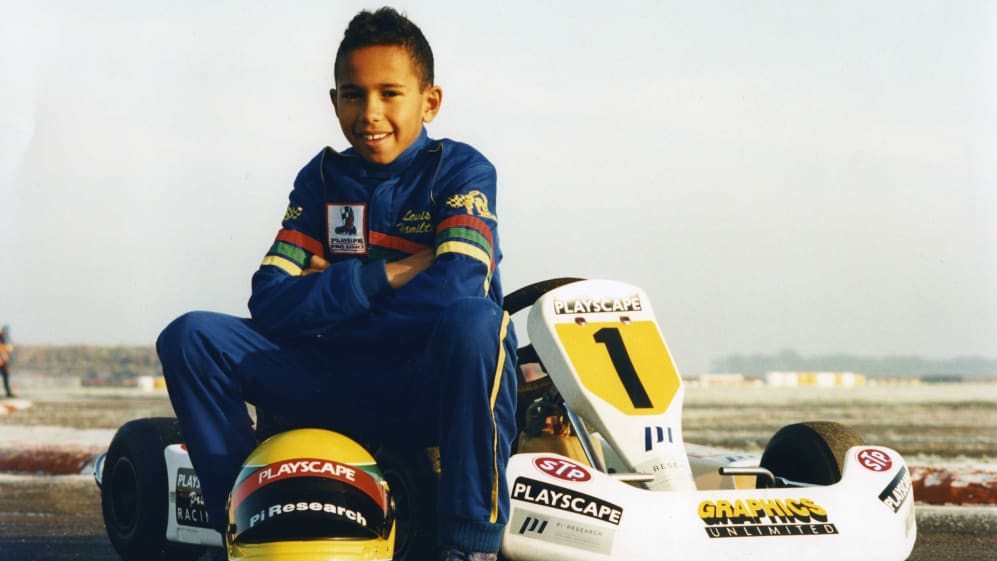 Samarth Kanal, Staff Writer: Lewis Hamilton provided what felt like an essential dose of hope and positivity during the coronavirus lockdown, swiftly turning words into action – when others couldn't, or didn't – while the world mourned the death of George Floyd.
The champion managed to keep his head up on track too. Take the 2021 Sao Paulo Grand Prix, in which Hamilton was disqualified from qualifying and embodied the words of Maya Angelou that have long been emblazoned on the back of his lid, rising from the back to P5 in the Sprint. "It's not over yet," he promised.
Victory from P10 in the following day's Grand Prix capped off one of the most impressive, inspiring performances in Formula 1 history.
TREMAYNE: Where does Lewis Hamilton's Sao Paulo win rank among his best victories?