Hamilton offers fresh Mercedes contract update as he prepares for Monday meeting with Wolff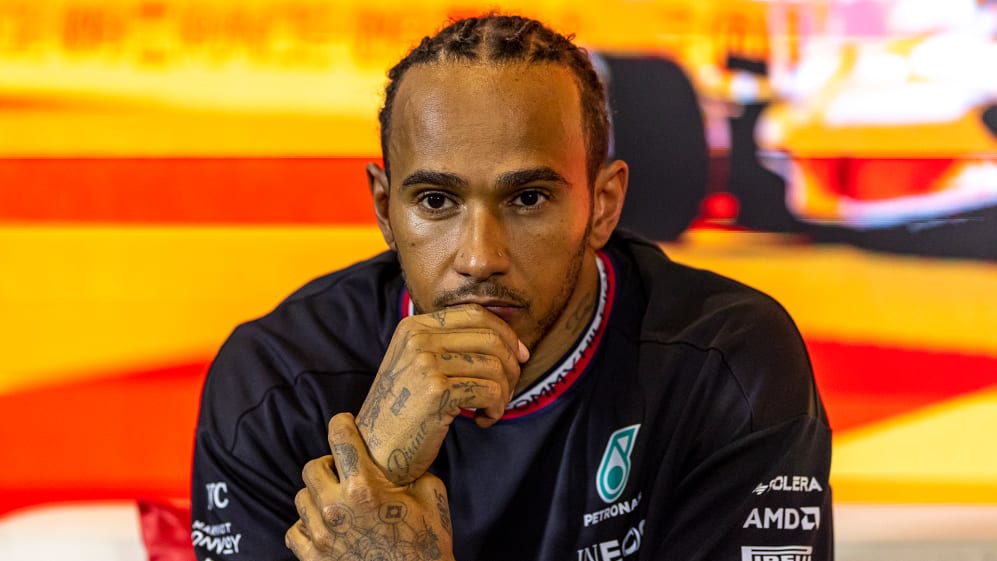 Lewis Hamilton revealed after his podium finish at the Spanish Grand Prix that he is set for further discussions with Mercedes team boss Toto Wolff on Monday in a bid to get a new contract finalised.
Hamilton is in the final year of the latest Mercedes deal he signed back in 2021 and the two parties have been in talks over a fresh agreement for several months.
READ MORE: Hamilton hails 'really mega' progress for Mercedes after double podium in Spain
During Sunday's post-race press conference in Barcelona, Hamilton discussed the progress Mercedes have been making and his hopes for 2024, at which point he was asked if he would be at the team to drive next year's car.
"I haven't signed anything yet, but I think we're meeting with Toto tomorrow, so hopefully we can get something done," said the seven-time world champion.
Asked in a follow-up question about the 'subtle hint' he had just dropped, Hamilton added: "It wasn't a subtle hint. We've had so many meetings. It's just another one of the meetings that we're having."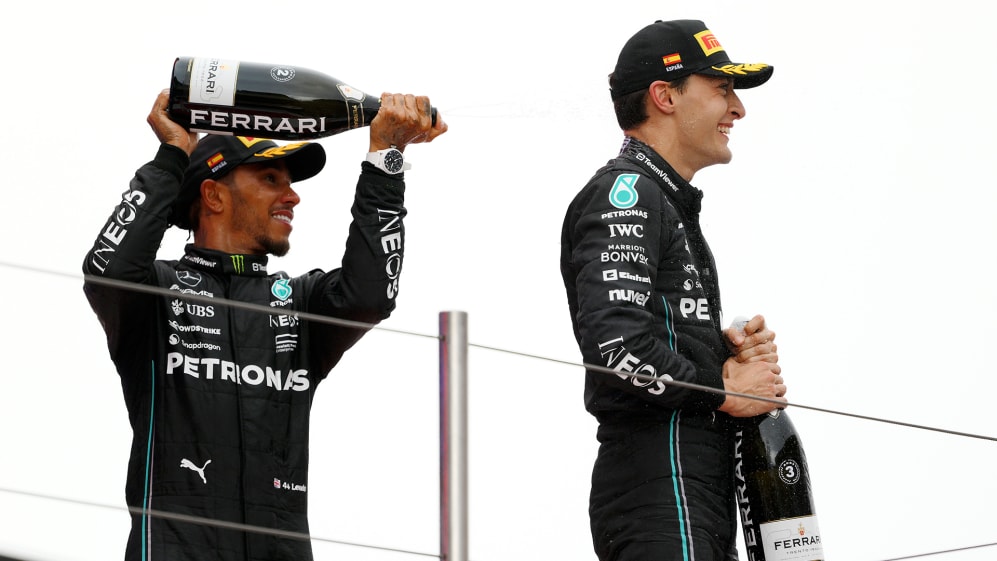 Hamilton went on to insist that "my performance is not affected" by the ongoing contract talks with Wolff and Mercedes, but also admitted his mind will be freed up slightly when the process is over.
"It's always something that's at the back of your mind, so once that's done, then you're able to focus more and think about the future," he commented, before opening up on the positive dynamic inside the team.
READ MORE: 'Our sights are set on victory' – Russell wants more after terrific drive to third from P12
"I'm working as hard as I can with this team and I see so much strength within the team – I think they're still so hungry. On the podium today was really, really, really special, to be able to see them in the distance… I saw them at the back, they're always at the back.
"To be able to see the excitement in all the people that I've worked with such a long time... And when we go back right now, there'll be a great energy within the office.
"But these guys, they'll take two seconds to enjoy themselves and be happy and then they'll be back down into the books, trying to figure out how we can win the next race, so that's what I love about them."