Hamilton pinpoints main cause of shock Q2 exit at Zandvoort as Russell revels in qualifying breakthrough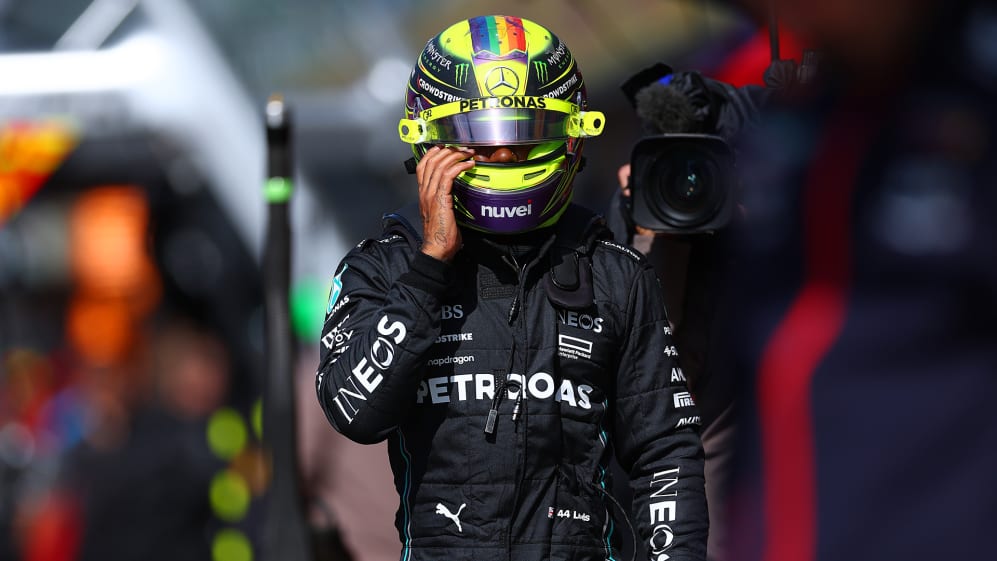 Lewis Hamilton was left to lament a second Q2 elimination of the season at the Dutch Grand Prix after dropping out in the middle phase of qualifying at Zandvoort and landing a 13th-place grid slot for Sunday's race.
Hamilton, who also missed the cut for Q3 in Miami, had to settle for the midfield position in a wet-dry session that saw team mate George Russell go on to secure third behind Red Bull's Max Verstappen and McLaren's Lando Norris.
READ MORE: Verstappen tops dramatic wet-dry Zandvoort qualifying to extend run of Dutch GP poles
Asked in an interview with Sky Sports what happened on his final run, Hamilton said: "I did two fast laps at the end and the tyres overheated, so I couldn't improve on the last lap."
As for what car he has underneath him for the race, and what might be possible, he continued: "The same as I just qualified, which wasn't really good. Hopefully when the car's a little bit heavier [with fuel], maybe we'll be able to progress forward. It's not an easy track to move forwards on, but tomorrow's a new day, so I'll give it my best tomorrow."
Hamilton also explained how he and Russell went in different set-up directions after Friday practice, having placed fourth in FP2, 10 spots ahead of his younger team mate.
"We did make some changes thinking it was going in the right direction, but it just didn't work," he said. "George went in a different direction and it seemed to have worked for him."
Meanwhile, Mercedes boss Toto Wolff expressed frustration over traffic encountered by Hamilton during qualifying, with the stewards set to investigate an incident involving AlphaTauri's Yuki Tsunoda in Q2.
READ MORE: 'We had to risk it!' – Verstappen hails 'very enjoyable' final lap to net third Dutch GP pole in a row
"I think Lewis had really good pace all weekend and it's really painful to see that, because of traffic, you're not making use of [safely] going into Q3, which he would have deserved," said Wolff, adding that the impeding was "pretty ugly".
"Tsunoda's a nice guy, but he impeded Lewis on his quick lap, he didn't move from the dry line. He dived on the inside, and it didn't look like it cost much, but going from a dry line to a wet line and back onto dry line cost him. I think a tenth would have put him into Q3."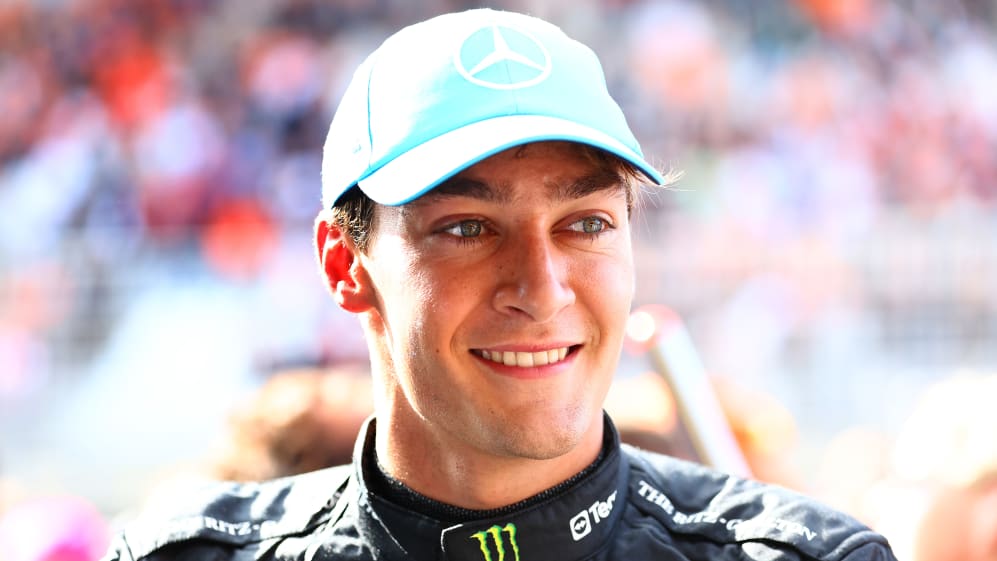 On the other side of the Mercedes garage, Russell enjoyed a safe passage to Q3 and took plenty of confidence from slotting behind Verstappen and Norris as the track dried up.
"[I'm] feeling good," he said. "It was a really fun session, difficult… Every session these days feels like this when it starts off wet, transitioning to slicks.
FACTS AND STATS: Sargeant becomes the first American top-10 qualifier for 20 years
"Qualifying's been a bit of a weakness for me recently, so the break was really needed. [I] came in with a fresh set of eyes and [I'm] really pleased to be P3 for tomorrow."
As for where his pace came from, he said: "I think [with] the soft tyre runs yesterday, we just made mistakes, didn't get the tyres in the right window. But we knew the potential was there on the car, the race pace was looking really strong, so we knew we just needed to do the simple things right and the performance would come."