Hamilton reveals changes to 'magic button' after Baku restart issue but insists 'I don't count it as a mistake'
What looked to be a rare error from Lewis Hamilton at the Azerbaijan Grand Prix saw the seven-time champion skating off the road at the race's restart, leaving him to finish 15th. But with an issue with a brake balance-shifting button having been discovered as the root cause, Hamilton revealed ahead of the French Grand Prix that a short-term fix was already in place to prevent a repeat.
Mercedes discovered after the race in Baku that Hamilton had accidentally activated their so-called 'brake magic' button as he blasted away at the standing restart two laps from the end of the Azerbaijan Grand Prix, with the brake balance on his Mercedes W12 having shifted dramatically forward, causing him to lock-up and run off.
Hamilton would eventually finish 15th, while title rival Max Verstappen failed to score after crashing while leading the race following a tyre blowout. But asked at the Circuit Paul Ricard whether it was pressure from Verstappen that had caused the "mistake", Hamilton hit back: "Well, Max wasn't in the race at the time, so it definitely wasn't the pressure from Max.
READ MORE: Verstappen reveals he was in Baku medical centre when he learned of Hamilton's restart mistake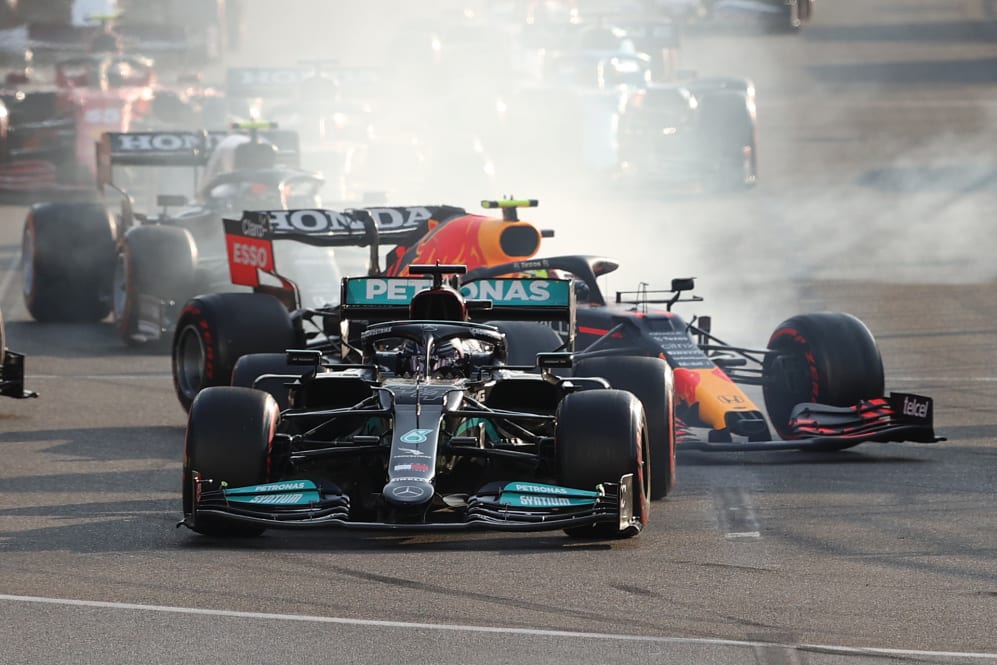 "I don't even count it as a mistake," he added. "You can't always be perfect [but] a mistake is where you drive off the track through missing your braking point or hitting the wall. But it was an unforced error, really something we had that was sitting there that could have happened at any point and it unfortunately bit us pretty hard. But we learned from the experience and we move forwards."
READ MORE: 'We need a car both drivers can push to its limits' says Wolff ahead of French GP
Asked whether Mercedes had been able to move the button's position from the back of the steering wheel ahead of the French Grand Prix weekend, meanwhile, Hamilton replied: "We haven't moved it, we've just put a shroud around it just to make sure that you can't accidentally touch it in future, but that's for the short-term.
"Obviously the wheel's not so easy to change or to move buttons on, because it's all designed, so we'll look for a longer-term solution probably in the future."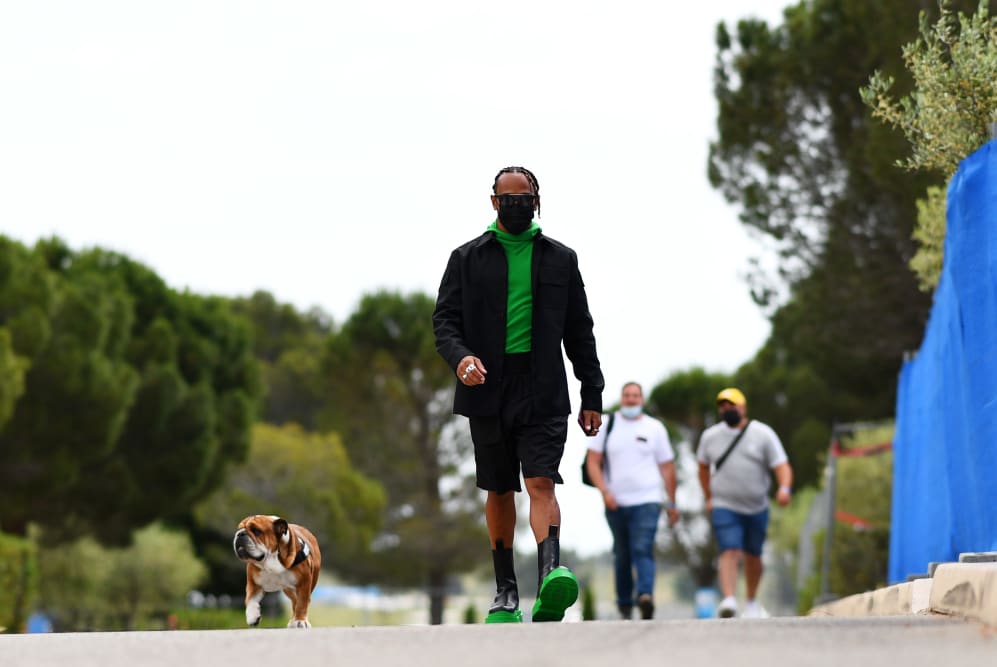 Hamilton has scored just seven points in the past two Grands Prix, with Mercedes having struggled in particular with tyre warm-up on the two street circuits in Monaco and Baku.
But although Hamilton – who remains four points adrift of Verstappen in the drivers' standings – was predicting a tough fight with Red Bull at the French Grand Prix, he admitted he was at least looking forward to getting back onto a more conventional circuit.
READ MORE: Why Red Bull's Barcelona beating by Mercedes could prove ominous ahead of Paul Ricard
"The last two [races] have definitely been really difficult for us on the whole as a team," said Hamilton. "You have to take the rough with the smooth and it's definitely been challenging, but we've learnt a lot.
"But I'm definitely looking forward to getting back onto a track we probably won't be as affected at with tyre temps for example," added Hamilton, who took pole and victory at Paul Ricard the last two times F1 raced here in 2018 and 2019. "It has been good for us in the past here but I anticipate a tough weekend, naturally. Obviously the Red Bulls have shown some serious pace over the previous races, as well as on the more conventional tracks like Barcelona."