Hamilton reveals he changes driving style 'every year' in relentless bid to improve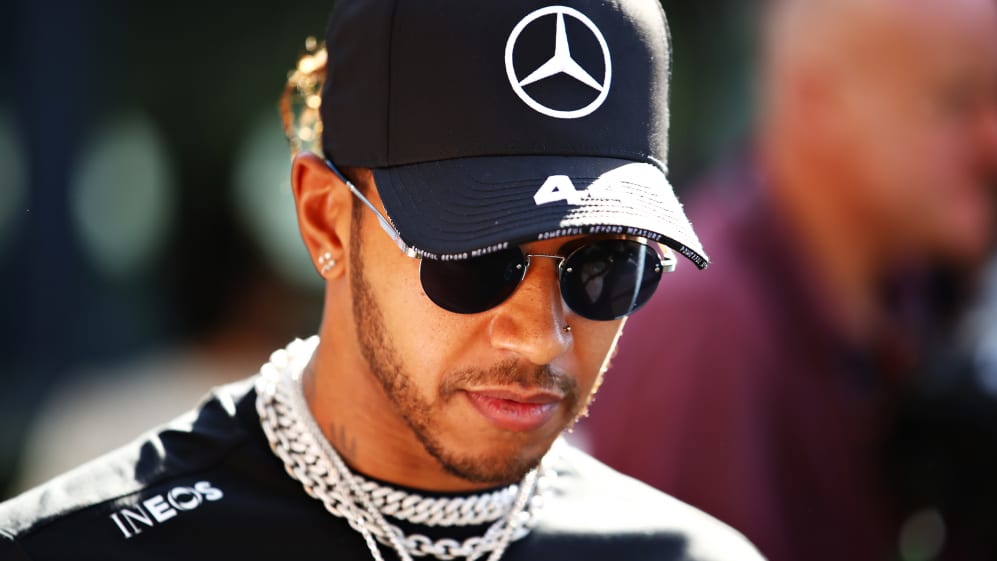 He might have already won six world championships but Lewis Hamilton has revealed he still changes his driving technique every year as part of a constant effort to get better and better.
In a joint interview with his Mercedes boss Toto Wolff, Hamilton was asked by Sky F1's Martin Brundle what there was left to achieve given his incredible run of success over the past six years with the Silver Arrows.
His answer was emphatic. "You can always improve," he said. "We didn't win every race last year – there are areas that we stumbled and there are so many elements [in winning].
"There's always areas we can improve. As a driver, how I can improve communication with my team and mechanics and the guys back at the factory? But also as a driver, [how can I] deliver better performances?"
"So it's not technique, you're not going to change the way you go about driving the race car," Brundle says – something Hamilton immediately corrects.
"Every year I do. Every year, and even through the season the technique's evolving. This year for example we've got the same tyres as last year, but last year, the whole year was an issue [with the tyres], so there's still subtle techniques which I'm going to have to adapt, with also a different car.
"And that's part of the game, is being able to be adaptive, and we've got this new car – I don't know how it's going to handle, hopefully she's great."
READ MORE: 'It's unprecedented' – James Allison reveals what marks Hamilton out from other F1 champs
Hamilton's current contract expires at the end of this year, but he says he is not in a hurry to sort a new deal – and insists that money is not the biggest issue when it comes to negotiating with Wolff.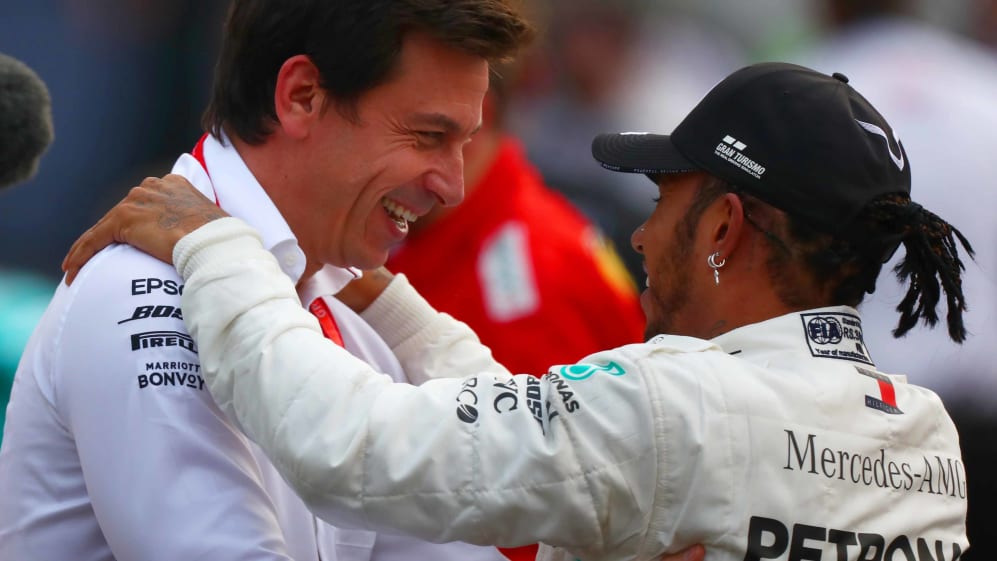 "We haven't sat down and talked yet," he said. "I don't stress and I trust Toto, and we have that trust between us. We've told each other what our goals are, what our aims are, our commitments. I don't always feel necessarily that there's a rush [to finalise a deal]."
He also acknowledged that, at 35-years-old, he is nearer the end of his F1 career than the beginning.
"I'm going into potentially my last period of time in my sport and of course you want to maximise financially but it's more about results," he said.
READ MORE: 'I'm with my dream team' – Hamilton shoots down Ferrari move rumours