'It's unprecedented' – James Allison reveals what marks Hamilton out from other F1 champs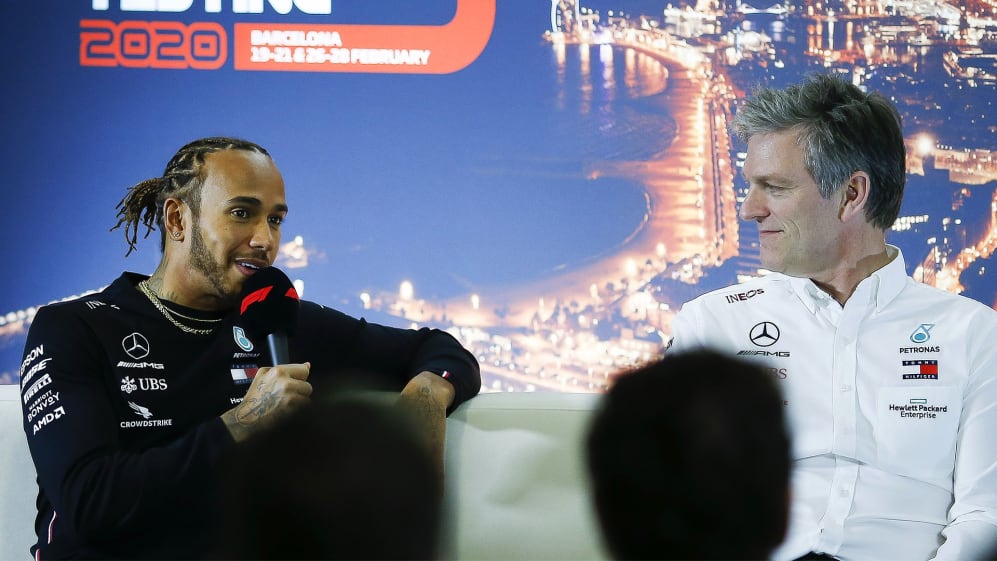 You don't win six world championships without having some pretty stand-out qualities. But to the mind of Mercedes' Technical Director James Allison, there's one particular characteristic possessed by Lewis Hamilton that marks him out as one of the greatest drivers in the history of Formula 1.
Interviewed on Mercedes' own in-house YouTube channel, Allison discussed a range of topics, including what life is like for an active-minded F1 engineer during the coronavirus-enforced shutdown, while he also spoke movingly about joining Mercedes in 2017 in the months following the death of his wife Becca.
But it was when he was asked about 'integrity' and how highly he valued it as a characteristic that Allison made the connection with Hamilton. "I've been lucky to work with people who have had the highest integrity and I do think that is a characteristic that marks out Lewis," he said.
READ MORE: Alonso vs Hamilton – Nick Heidfeld names the 'most complete driver' he raced in F1
"He's one of the oldest drivers on the grid now, still drives like one of the youngest but in a career of multiple championships and countless wins, you'll struggle to find a moment on the track where you'll see Lewis doing something ugly.
"You'll see him do many, many breath-taking things, you'll see him do brave things but you won't see just crude dodgem car, bumper car stuff, or any sort of artifice to the way he drives.
"I hope that he manages to keep this going for the remainder of his driving career because it's an utterly unblemished record, and I think amongst multiple world champions, it is also unprecedented to have all that success without anything that has even the hint of a shadow of poor sportsmanship hanging over it. I think it's impressive."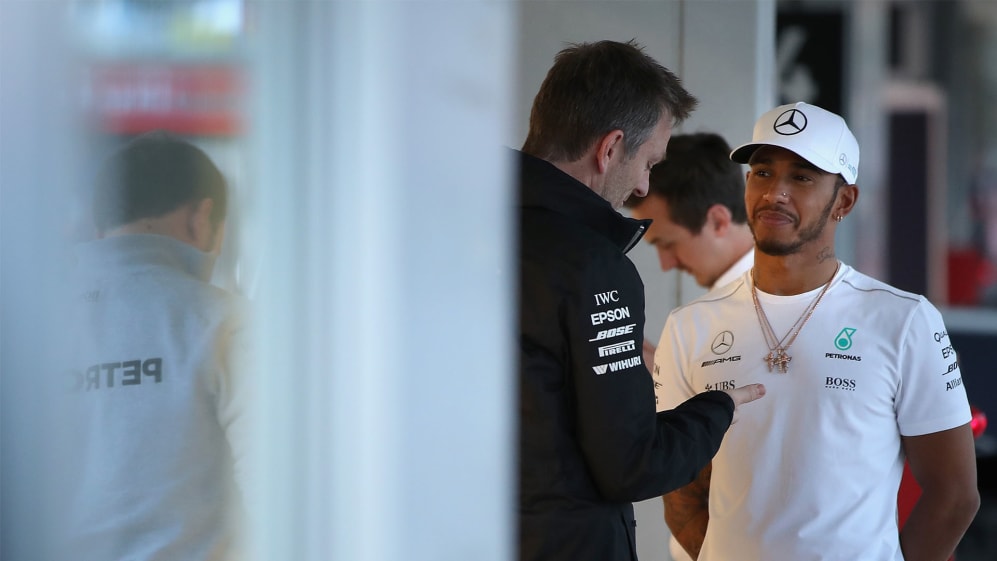 Allison went on to discuss his theory that as F1 drivers get towards the end of their career, they begin to lose their ultimate one-lap pace, with the Mercedes Technical Director citing Hamilton – with a record 88 pole positions to his name currently – as a rare and "freakish" exception.
"I do think there comes a time where the driver's racecraft is still incredibly strong but that last little extra special something that gives them the qualifying genius starts to slip through their fingers," he said.
"And I think that one of the interesting things about Lewis is that's still very much with him, and I think he is blessed with extraordinary physical talents to go along with his mental dedication, which is quite freakish."
Both Allison and Hamilton were given some hope of respite from F1's shutdown situation today, meanwhile, with the announcement from Formula 1 CEO Chase Carey of the aim to begin the 2020 season in Austria in early July.
Statement from F1 CEO Chase Carey: Target is to begin season in Austria on July 5
Listen to James Allison's episode from F1's official podcast Beyond The Grid in the player below...