Hamilton says W14 'a good platform' to work from – but Mercedes can't match Red Bull and Ferrari yet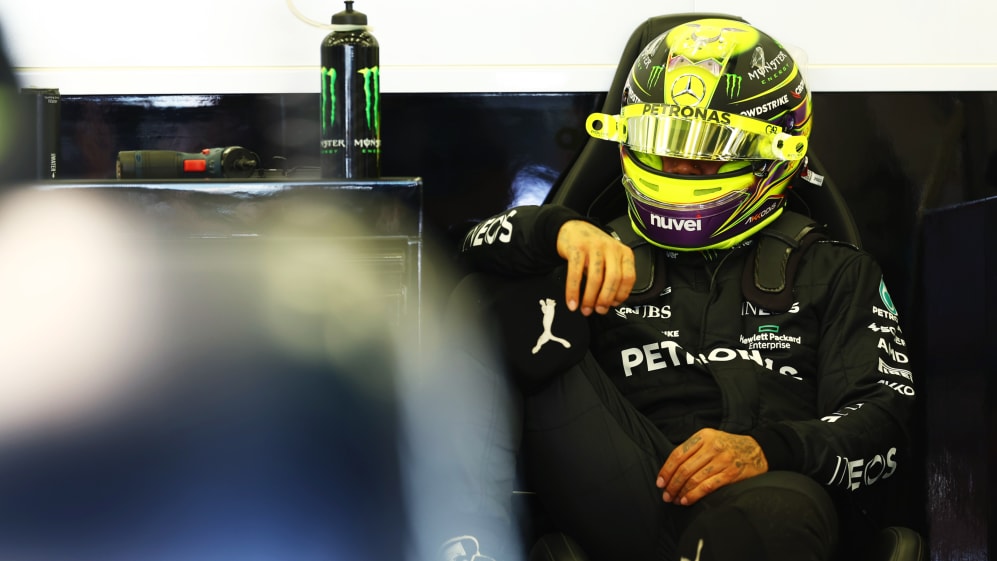 Lewis Hamilton says his Mercedes team find themselves in a much better place heading into the 2023 season when compared to this time last year – although the seven-time world champion does not believe they have the pace to beat rivals Red Bull and Ferrari just yet.
Mercedes' pre-season testing last year, and much of their 2022 campaign, was hampered by severe bouncing and porpoising issues, as they struggled to adapt to the new ground effect technical regulations that were brought into the sport, hindering their hopes of winning a ninth constructors' title in a row.
READ MORE: Hamilton says Mercedes have made 'huge step' in key area but W14 still has 'underlying' issues
However, 12 months on, Hamilton believes Mercedes have a "good platform to start from" heading into the 2023 season, as he praised his team for their constant efforts in their bid to return to Formula 1's summit.
Speaking after his final pre-season run in their 2023 challenger, the W14, Hamilton said: "It's been an interesting few days. It's never easy, it's been a lot of discovery. I think the thing that I've been most impressed with is that this is my 11th year with the team, and everyone has shown up with the same mentality, working hard, no one has been complacent.
"We realise that we have a mountain to climb, and no one's fussed. Everyone has just kept their heads down, so really proud of that, everyone in the garage, everyone back here and I know everyone back at the factory will be churning through all this data and pushing on."
He continued: "Reliability has generally been good. Obviously, we had a stop [on Friday], but generally it has been good. At the end there it's always nice when the track gets a bit cooler, when you put on the soft tyre, and see the steps between them all. We are not quite where we want to be, but it's a good platform to start from."
WINNERS AND LOSERS: Who aced 2023 F1 pre-season testing and who has work to do ahead of the Bahrain Grand Prix?
Hamilton admitted that Mercedes were left "distraught" after pre-season testing in 2022, and while he says the mood is different within their camp this year, he does not believe they can challenge Red Bull and Ferrari just yet, although he is happy with the improvements the team have made, such as curing their bouncing issues.
"I think everyone was distraught at the end of the test last year. None of us knew what was happening with the bouncing, where it came from, we had not seen it in the wind tunnel. We were meant to bring a 1.5 second upgrade, and we couldn't use it. So, that was difficult.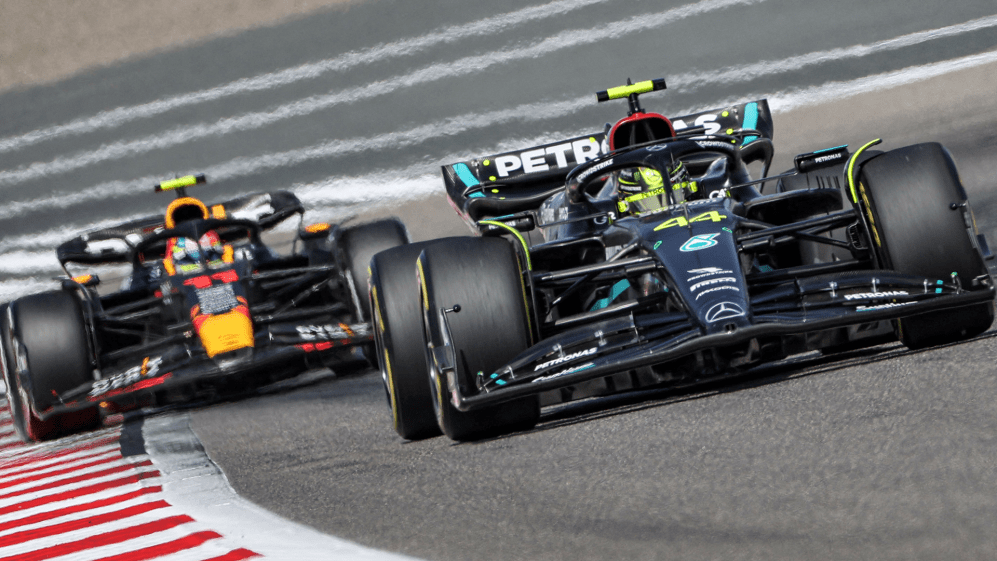 "I think everyone left with their head in their hands. But, we got over it and we pushed through, and we had an amazing year of just hustling and just everyone grafting. This year we have some things we need to work on. It's still not perfect, and we are still not able to match the Red Bulls currently, or the Ferraris maybe. But, as I said, it is better."
He concluded: "There are things that have changed. The bouncing has gone, and there are a couple of elements that have been better so far. Who knows where we will be next week. We've just got to stay positive, manifest what we want, and continue to push."