Hamilton says Mercedes have made 'huge step' in key area but W14 still has 'underlying' issues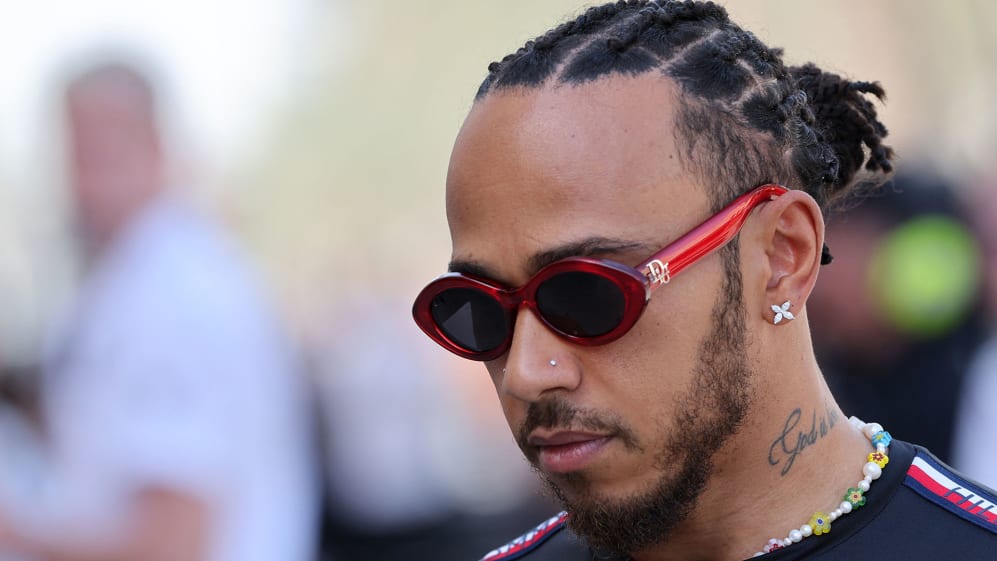 Lewis Hamilton has hailed a breakthrough for Mercedes, reporting that their porpoising struggles from 2022 have "pretty much gone", but admits they need to make progress elsewhere.
Hamilton and team mate George Russell had a low-key start to pre-season testing at the Bahrain International Circuit, steadily racking up laps with the new W14 while rivals Red Bull and Ferrari traded fastest times.
READ MORE: Wolff admits Red Bull and Ferrari look 'fast' – but says Mercedes are 'still hiding' some pace
However, Mercedes' efforts were impacted by a stoppage on the second day of action, when Russell ground to a halt due to a hydraulics failure – meaning the team missed out on some crucial twilight running.
Reflecting on their test so far, Hamilton admitted that Russell's incident added to an already "difficult" start to the test week for Mercedes, explaining that while the squad have seemingly cured their bouncing woes, they are facing limitations in other areas.
Asked about Mercedes' test so far, Hamilton said: "I think it's difficult to sum it up. I think we've had a couple of difficult days – yesterday particularly was difficult. The first day didn't feel too bad, [but] yesterday was a little bit more of a struggle.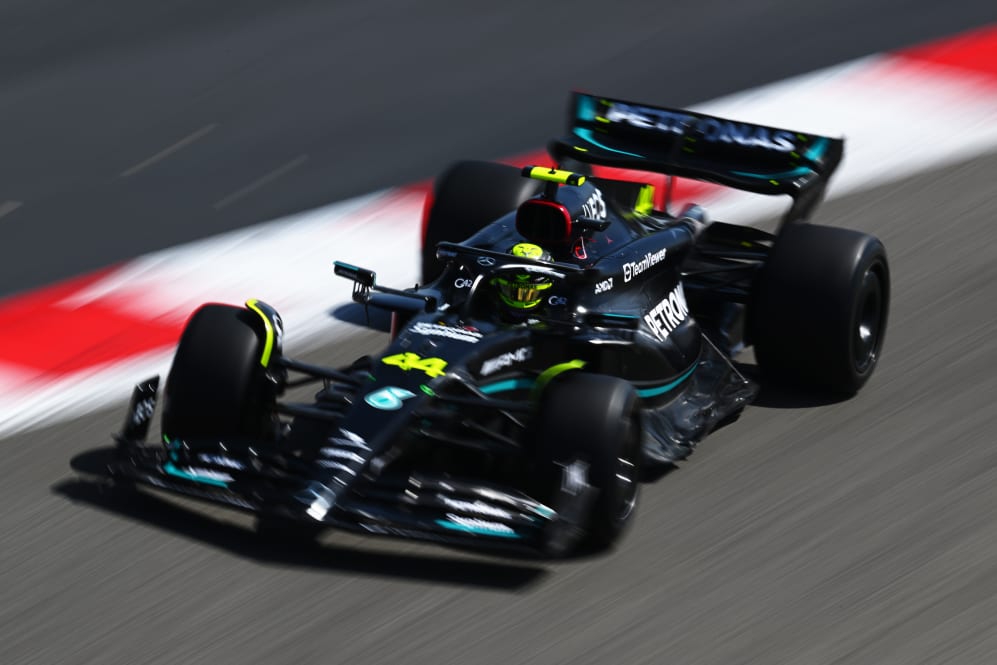 "I think George has had a much better morning today [in P2], like the first day. I get to go in [for the afternoon], so hopefully we've got the set-up in a bit of a better place."
Pushed on whether their shortcomings from last season had been addressed, he continued: "Right now, for example, the bouncing that we had has pretty much gone, so that's a huge step for us. It's nice to drive without the bouncing for once, but there are still some underlying things that we're working through."
READ MORE: Leclerc leads Russell on final morning of Bahrain pre-season test
Hamilton added that "it's difficult to know" where Mercedes sit in the pecking order ahead of next week's season-opener, as the seven-time world champion's quest for an eighth title continues.
"Some of the balance limitations that we had last year are present – we're working through them. [But] I'm really proud of everyone in the team for continuing to remain positive after a tough year last year, [doing] amazing through the winter for us to drive and have the mileage that we've had."
Hamilton is in the cockpit of the W14 for the final afternoon of running in Sakhir, having taken over from Russell during the Saturday lunch break.