Hamilton says Chadwick Boseman inspired him to 'drive to perfection' as he dedicates Spa pole to late actor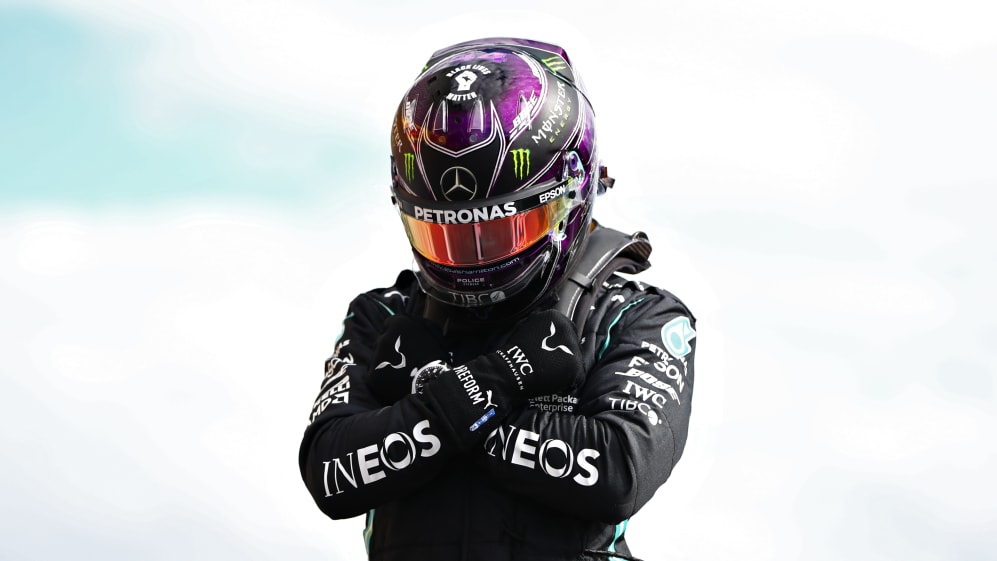 Lewis Hamilton's 93rd career pole position for the Belgian Grand Prix was an absolute beauty, the six-time champion lapping Spa-Francorchamps over half a second faster than his Mercedes team mate Valtteri Bottas. And Hamilton was quick to dedicate the pole to Black Panther actor Chadwick Boseman, who died on Friday night after a battle with colon cancer, aged 43.
Hamilton's first lap in Q3 was good enough to establish a new track record at Spa, with a 1m 41.451s. But his final effort was even finer, his Mercedes W11 looking on rails through the track's winding second sector, as he eventually stopped the clocks with a 1m 41.252s, 0.511s up on Bottas, to take a record-extending sixth pole position at the Belgian track.
Qualifying report: Hamilton storms to Belgian GP pole as both Ferraris are knocked out in Q2
And after dedicating the pole to Boseman - who Hamilton says he met and partied with at fashion events in New York - on his cool down lap, the six-time world champion expanded on his thoughts after climbing out of his car.
"Today's a really important pole for me because I woke up to the saddest news of Chadwick passing away," he said. "It's been such a heavy year, I think, for all of us and it just really, really broke me so it was really not easy to get back in focus coming into today with that hanging on my heart.
"But I was like, I want to go out there and drive to perfection because of what he's done for our people and what he's done for superheroes shows these young kids that it's possible. He was such a shining light.
"It was incredible!" added Hamilton of his final effort in Q3. "That session [it] was getting better and better… I didn't make any mistakes on all of the laps, but the Q3 Run 1 lap was ace and I was thinking there's probably no way I'm going to beat that.
"Turn 1's probably been a weakness for me for the last few years and I just got stronger and stronger through there. I saw that I was up out of Turn 1 and then I just kept eking away throughout the lap, so that was a very, very good lap, so I'm happy with that."
Perhaps the most impressive thing about Hamilton's lap was the fact that he set it without receiving a tow from team mate Bottas – something which he said had been a conscious decision.
"I studied that and of course there's been times where we've had to try and get a tow," he said. "You've got these three difficult sections [here] where you've got obviously the straight line first section which is pretty straightforward but getting the right wing level here is not so easy and some [teams], as you can see, are really quick in the first and last sector but not so good in the middle sector.
"We're not the strongest, I would say, in the first and the last [sector] but then in the middle, really, really strong.
READ MORE: TECH TUESDAY: The one critical choice the teams will have to make for Spa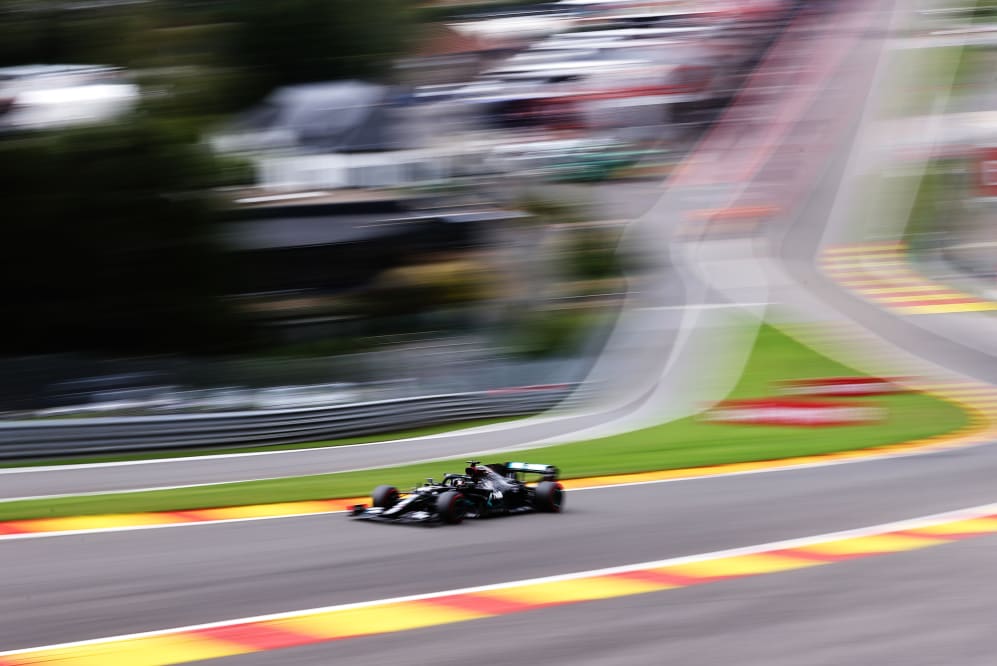 "This weekend, it was my choice to go first or second out of Valtteri and I, and I chose to go first. I just wanted to be out in the clean air, not having to worry about people up ahead of me getting in the gap on the last corner... So it worked out perfect I think."
Looking ahead to Sunday, Hamilton will need to banish memories from the last time he started on pole position at the track back in 2018, where he was able to be slipstreamed by the Ferrari of Sebastian Vettel on the run down to Les Combes, before Vettel held on to take the win.
And with Bottas and Red Bull's Max Verstappen just behind him on the grid, a sublime Saturday from Hamilton will need to be followed up by an equally strong Sunday if he's to take his fourth Belgian Grand Prix win this weekend.