Hamilton says Ferrari still beatable in Bahrain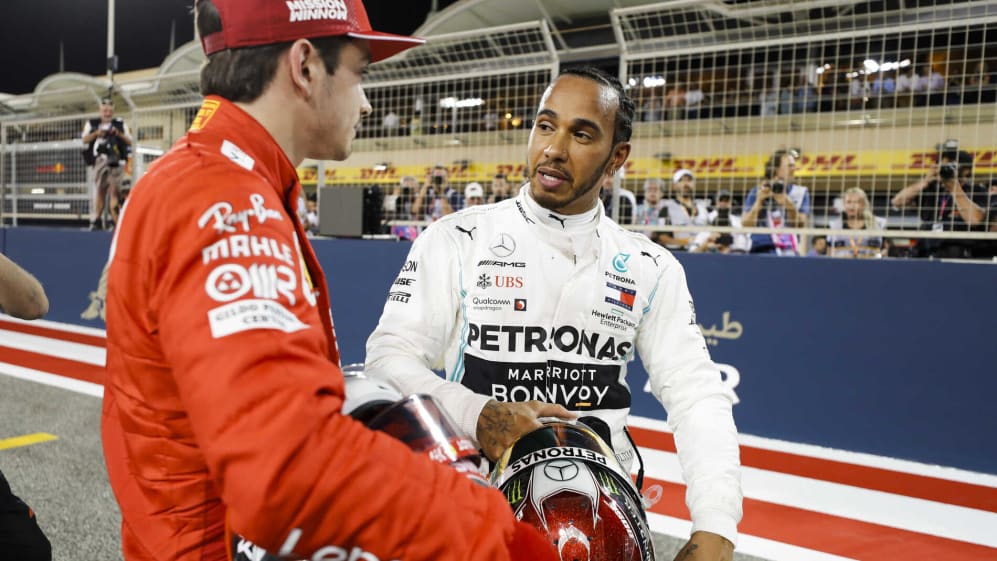 You might reasonably have expected Mercedes to be down in the dumps after qualifying in Bahrain, having seen their Australian Grand Prix dominance reversed by Ferrari. But despite the Silver Arrows failing to make it onto the front row here for the second year in succession – Lewis Hamilton ending up third on the grid, ahead of Valtteri Bottas – Hamilton was optimistic that the Prancing Horse could still be defeated in Sunday's race.
'There are a lot of emotions' - Leclerc delighted with maiden F1 pole
Ferrari led every free practice session and qualifying segment in Bahrain, with Charles Leclerc heading a one-two for the team in Q3 as he secured his maiden pole position. But having been 0.6s adrift at the end of the qualifying simulations in FP2, Hamilton was cheered to have halved that deficit by the end of qualifying, ending up 0.324s off Leclerc's time – and he believed that there's more to come from Mercedes when the lights go out on Sunday.
"Yesterday was a struggle," said Hamilton after qualifying. "All weekend, we've seen incredible pace form Ferrari, and I didn't know we would be as close as we were.
"I made changes to the car overnight, so I'm hopeful the car is in a better position. It's why I'm a bit more upbeat," he added. "Now we are in a better position… Tomorrow's the more important day and it will be interesting to see how we do. We're going to give them a good fight, that's for sure… They've showed incredible pace but it doesn't mean they can't be beat. We're going work on it, keep our heads down and see what happens."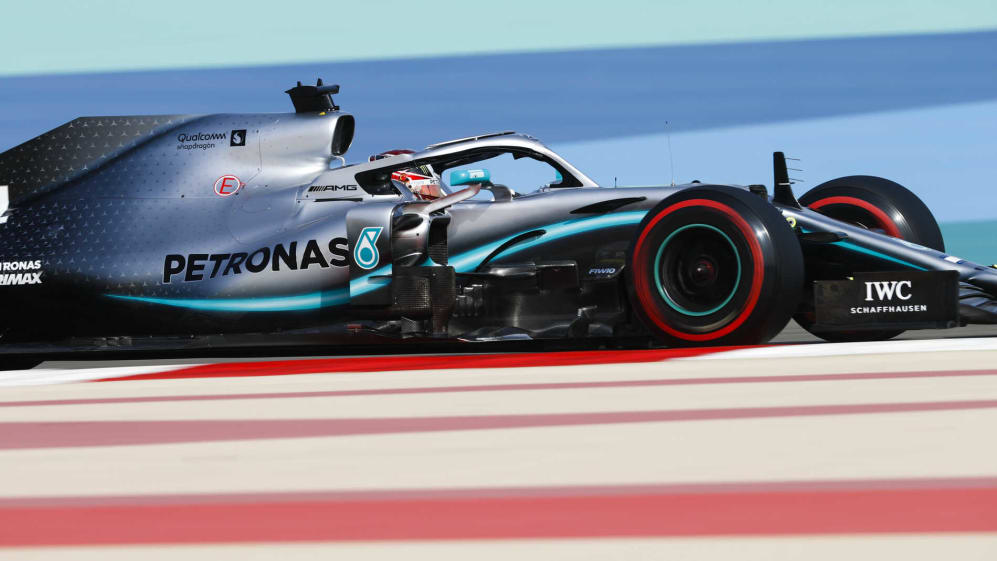 Hamilton's team boss wasn't quite as ebullient as his driver post-qualifying, however, Toto Wolff telling the media that he was disappointed to see the gap that had grown up between Mercedes and Ferrari – especially given that Australian Grand Prix winner Bottas finished nearly a minute up the road of Sebastian Vettel in Melbourne.
"It's a bit of a disappointment because it's a gap and we need to analyse where that comes from," said Wolff.
"On long runs [on Friday], we were doing okay, I think that looked good. But we are lacking in straight-line speed at the moment. Whether that's the track or power, we need to analyse. Obviously that's not great for a race either; overtaking will be an option for tomorrow, but you need to have a fast car on the straight."
Analysis from Friday's running in Bahrain appeared to give Mercedes a 0.5s race pace advantage over both Ferrari and Red Bull. And with the number of DRS zones increased to three this weekend, it looks like there's a fascinating battle in store for Sunday.