Hamilton says he knew 'from the moment I drove the car' that W14 would need work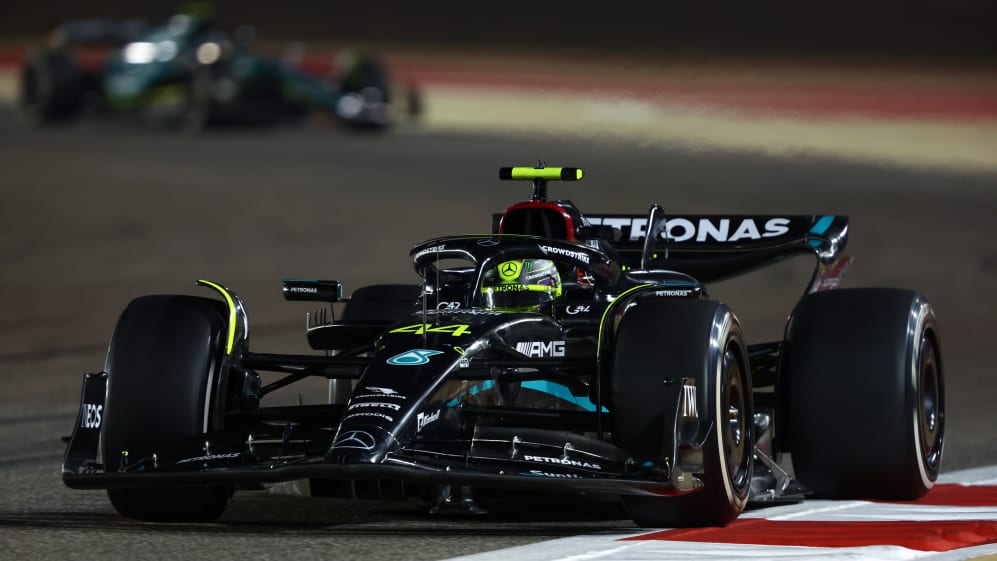 It's no secret that Mercedes were unhappy with their performance in Bahrain, but seven-time champion Lewis Hamilton has revealed that he knew the W14 would not be up to scratch well before the race.
Hamilton finished fifth in the season opener, behind Ferrari's Carlos Sainz, as Fernando Alonso turned heads with a podium finish for Aston Martin in his first race for the team that finished seventh in last year's championship. But the seven-time champion, who endured his first winless F1 season in 2022, said that the W14 proved to be off the pace back in pre-season testing.
READ MORE: Mercedes have been taken 'back to reality' says Russell after P7 finish in Bahrain
"Yeah, I knew from the moment I drove the car where we were, and the challenges that we would be facing. On a positive note, not having the bouncing this year is a huge plus and trying to understand what the problems were whilst having bouncing really masks so many of the [issues] – it makes it difficult to figure out what those are," he said.
"We don't have those now so now we can focus on pure performance, so I'm encouraged to see the focus and courage of everyone in the team, they're so focused on getting us back to the top. We're not where we wanted to start the season naturally, but this is still a multi-championship-winning team…"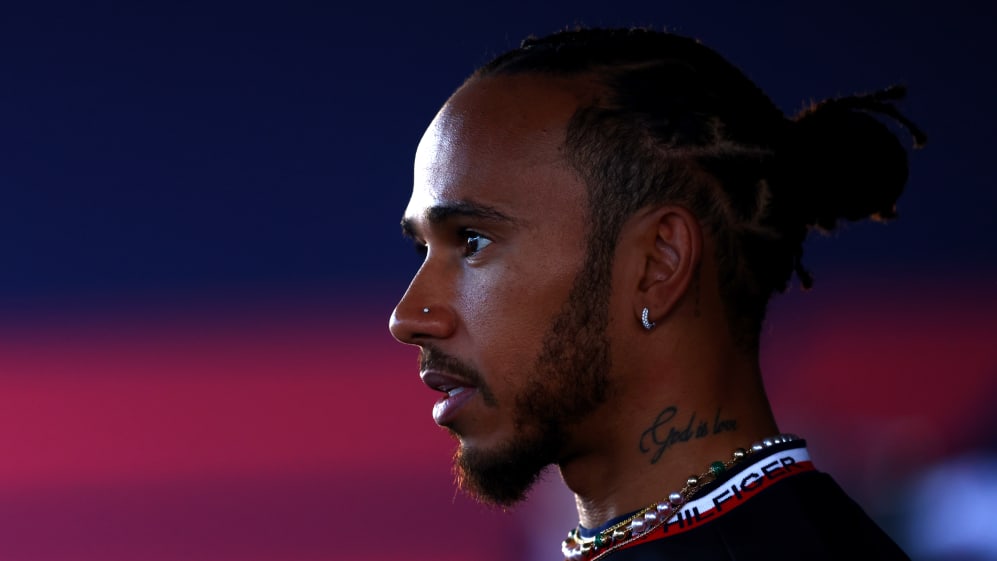 Hamilton maintained that Mercedes, who won eight constructors' titles from 2014-21 and seven drivers' titles from 2014-20, are still on a productive path as they look to turn the W14 into a more competitive machine.
"I think naturally for everyone who's going through those three days will know where they sit and what tools they have to work with… I think we've had a few really good days of digesting the data, going through, I've been on calls with the team every day, really, deep diving, everyone's been working so hard to make sure we arrive here the best prepared we can with the information we can, so we still have a good challenge up ahead of us," he said.
READ MORE: 'One of the worst days in racing' – Wolff says Mercedes need to be 'radical' after Bahrain reality check
As for the problems plaguing the W14, Hamilton explained: "We are lacking a lot of downforce, and we've got a lot of work to do to add more to the car. As soon as we put more load on the front and rear, we will be able to pick up our pace.
"We've just got to keep working; we know we are not where we need to be. I've got to stay positive, keep my head up and keep pushing the team. I will be a positive light for them and get the best points I can."