Wolff admits Red Bull and Ferrari look 'fast' – but says Mercedes are 'still hiding' some pace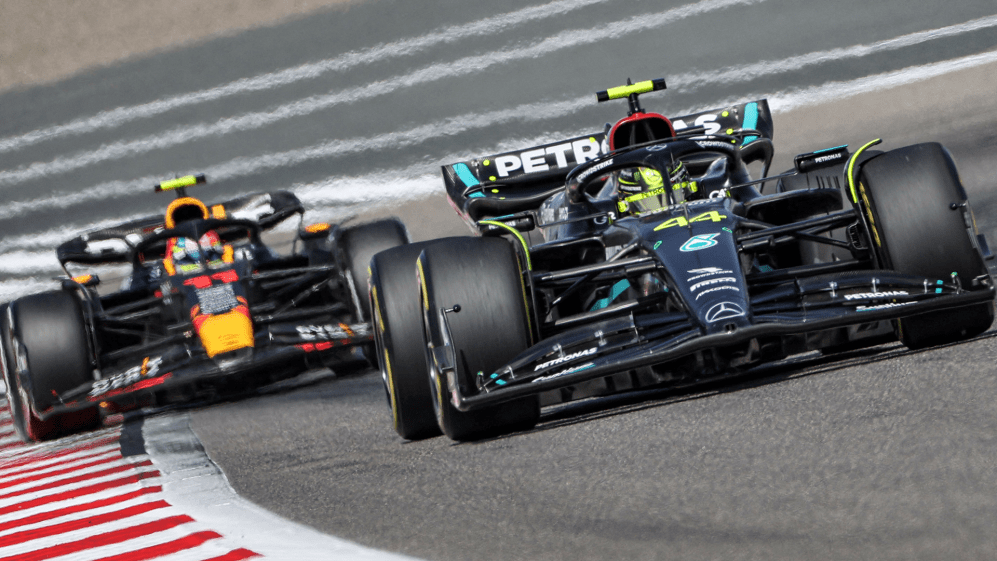 Toto Wolff has offered some thoughts on how the front-running battle is shaping up for 2023 as pre-season testing enters its closing stages, saying it has been "no surprise" to see the pace displayed by Red Bull and Ferrari so far – while hinting at more to come from Mercedes.
Ferrari and Red Bull have led three of the four testing segements held at the Bahrain International Circuit this week, with Carlos Sainz setting the pace on both Thursday and Friday morning, and world champion Max Verstappen topping Thursday afternoon's running.
READ MORE: Zhou sets the fastest time on Day 2 of pre-season testing after Russell stops on track
At Mercedes, both Lewis Hamilton and George Russell had been quietly but steadily racking up the laps until a hydraulic issue brought Russell's Friday afternoon programme to a halt, costing the team some valuable track time in the cooler, evening conditions.
Before Alfa Romeo's Zhou Guanyu surged to the top of the times on Friday night, making use of soft tyres, Mercedes boss Wolff noted the performance of 2022's pace-setting teams, commenting: "They are fast! No surprise there."
Asked if he thinks the gap between Mercedes and Red Bull/Ferrari could be bigger than before, Wolff intriguingly added: "It's very difficult to judge at [this] stage. Everybody's playing around with fuel loads and it's a little bit [of] hiding on engine modes, so you can't really judge – we're still hiding a little bit."
Question marks over run plans and engine modes aside, Wolff made clear that Mercedes' porpoising issues have "essentially gone" with the W14, while speaking of his eagerness to go racing again and, if all goes to plan, returning to title-contending ways.
"It's a feeling of excitement, because we got it wrong last year, we finished third [in the constructors' standings], and we definitely want to fight for a World Championship – that's the aim, but you need to stay humble also," he said.
READ MORE: F1 team bosses reveal pecking order predictions as McLaren admit they've missed 'projected targets'
"Obviously mentally it's always difficult to start with a car that was not on par last year, and hopefully [we] see something that's better, and this is where the excitement comes from. But, equally, we want to get it right."
Sticking to Mercedes' split run plan from the first two days of testing action, Russell is set to get his final pre-season outing on Saturday morning, before handing over to Hamilton for the afternoon session.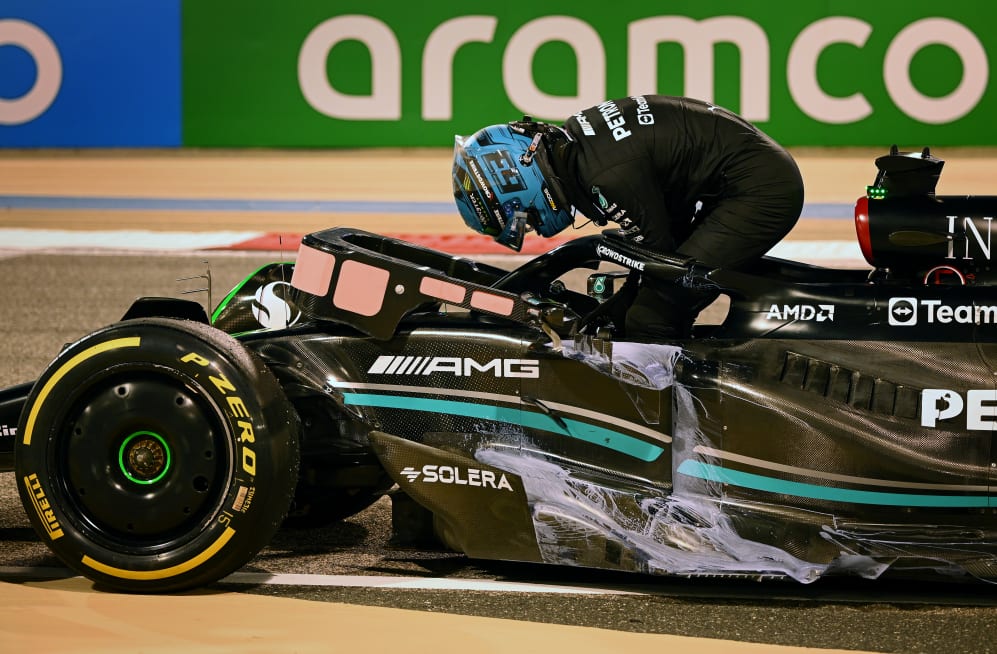 Offering his thoughts on where Mercedes sit in the pecking order, Russell said: "It's difficult to say so far. Definitely a lot of improvements [to the car] in certain areas.
"The car is feeling nicer to drive, but at the end of the day, there's only one thing that matters, and that's the lap times on the timesheet.
DRIVE TO SURVIVE: Season 5 of Netflix's hit F1 documentary has landed!
"It was being a pretty smooth test; unfortunately we had the issue this afternoon, so we lost a lot of running, but I think we've uncovered some interesting things in the data that hopefully will find us some more lap time, so you've got to take the positives."
As for whether Friday's issue can be easily fixed overnight, he added: "It's one of those things that happens here and there, and can happen to everybody. But it doesn't cause us major concern for the rest of the test."