Hamilton says W14 was 'at its worst today' as he and Russell reflect on trying day for Mercedes in Budapest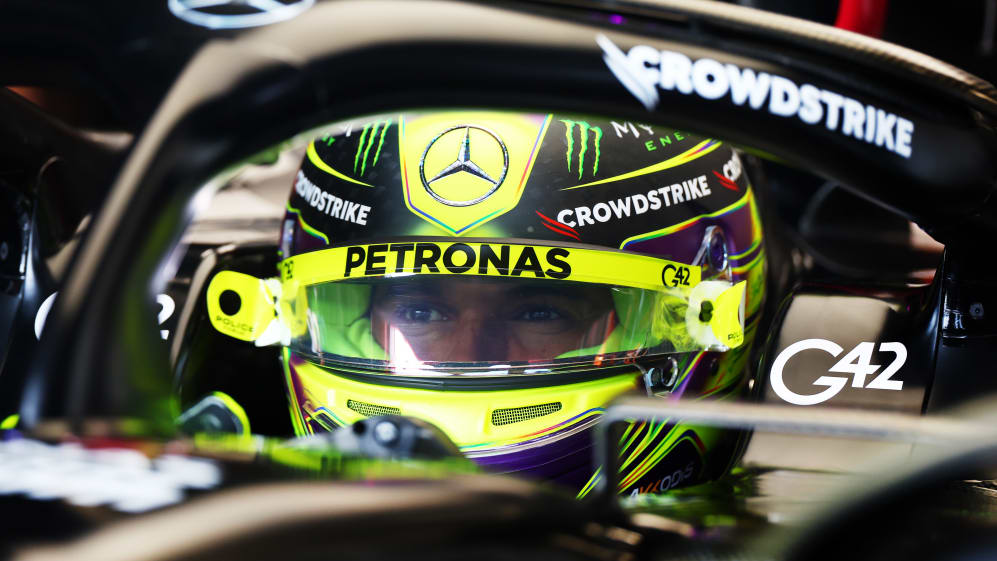 Lewis Hamilton says Mercedes have work to do overnight after a difficult first day of running in Budapest, revealing the W14 was "at its worst" on Friday. However, his team mate, George Russell, was confident that they would perform better over the weekend.
After a rain-hampered opening practice session, where Hamilton did not set a time, the eight-time Hungarian GP winner only ran the medium tyre in FP2 on his way to finishing down in 16th.
FP2: Leclerc narrowly leads Norris and Gasly during mixed up second practice session in Budapest
After the session, Hamilton revealed Mercedes "only had one tyre" to use in FP2, before addressing their struggles on Friday. The Briton drew comparisons to last year's race as a reason for him and his team to feel optimistic heading into the weekend.
"It was not good at all," said Hamilton, when asked how it felt inside the W14 on Friday. "[It] was feeling like the car at its worst today. But we will work on the set up tonight and hopefully tomorrow.
"Last year it felt terrible at the beginning, and we turned it around with some set up changes. So, we will work on that tonight, and hopefully it will feel better."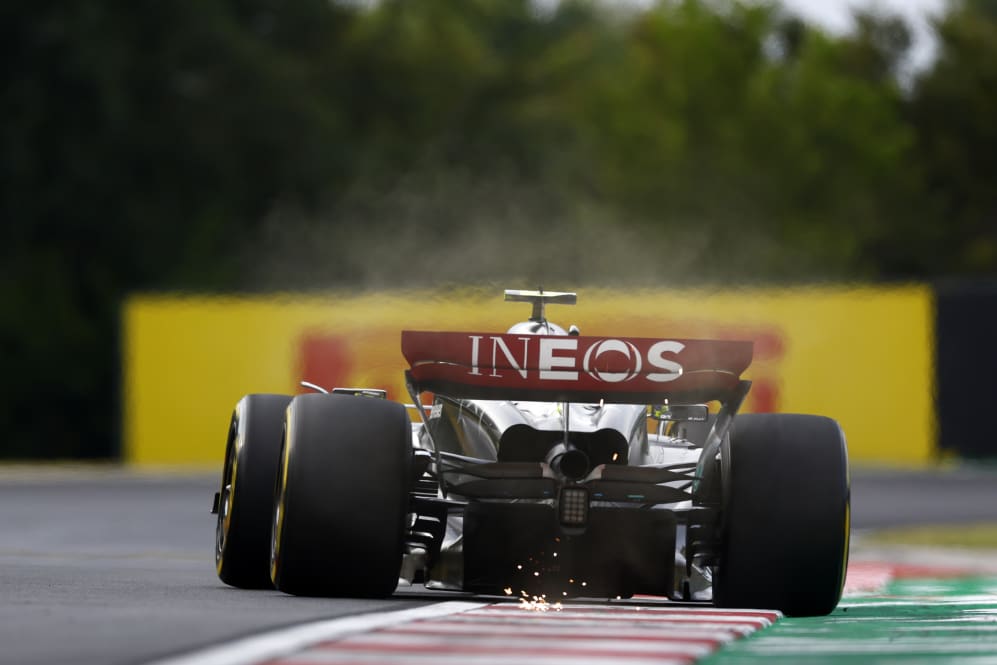 Russell did set a time in FP1, going fastest of any driver in the session. However, he followed that up with 20th in the second hour, although he did not feel that was representative of Mercedes' true pace.
"[It] didn't feel too bad in all honesty," said Russell when asked how he felt in the car. "It was obviously on very different programs to everybody else, we only used one set of tyres throughout.
READ MORE: Perez owns up to FP1 mistake as he thanks Red Bull for 'tremendous job' to repair car
"It was a set of used tyres from FP1, so the lap times don't really give a true representation. I'm sure tomorrow will be better. But you know we're still just focused on trying to improve.
"We always know that we tend to get better as the weekend progresses, which is the right way round for it to be. Few interesting things we learned, even in that one session, so let's see what we can do tonight."
Asked where he felt Mercedes were struggling with the car, Russell responded: "We're struggling just with a bit of overall grip. I don't think the tyres were in the right window just in the low fuel and high fuel. Just need to understand why that was.
"If we need to be taking a faster out lap, slower out lap for the qualifying stint, for the race run. If we need to be pushing harder, managing more.
READ MORE: 'Felt like I never really left' – Ricciardo happy to be back after first day of running with AlphaTauri in Budapest
"These are things that are a little bit harder when you are in the cockpit, without having to look at the data to understand actually that the tyres are on the cooler side, the hotter side.
"And what to do to go faster. As I said, it wasn't our best day for sure, but it wasn't the first time I've said that on a Friday evening. Saturday, Sunday often is better."