Hamilton tells fans 'I'm going to miss you' as he prepares for 'most difficult' F1 season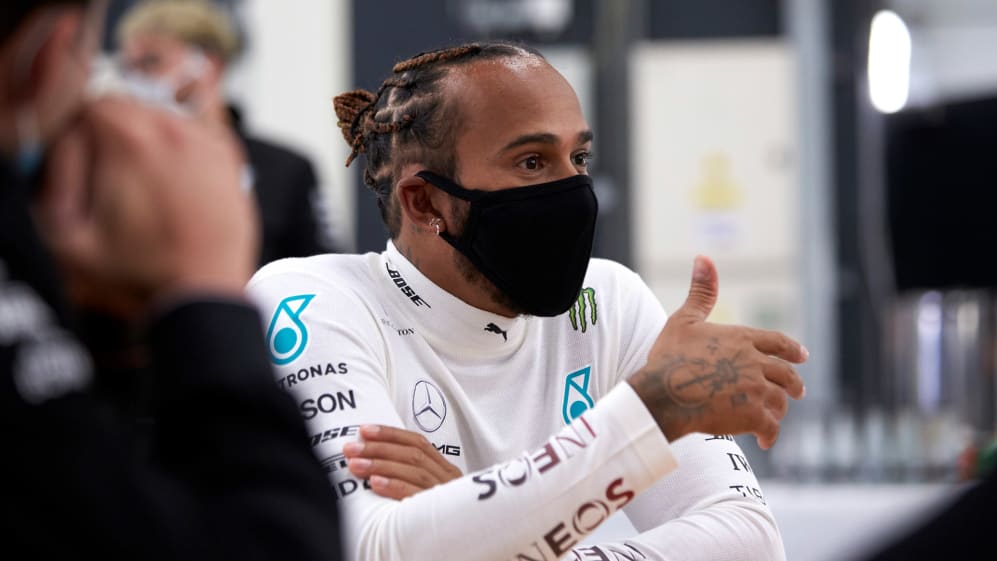 Lewis Hamilton has sent a message to all his fans around the world as he prepares for what he says will be the 'most difficult' Formula 1 season he has faced.
After the start of the season was delayed because of the coronavirus pandemic, racing will finally get underway with the Austrian Grand Prix in ten days' time. To allow the event to go ahead, the teams will have to follow strict new safety protocols to protect the drivers, mechanics and everyone else involved in staging the race – something Hamilton says will make for a much harder season.
"We are preparing the best way we can for what is going to be the most difficult season, I think, that Formula 1 and all us have experienced with the difficult times that were facing, and the changes that we have to make in order to operate," he said.
READ MORE: Lewis Hamilton attends Black Lives Matter protest after announcing new diversity commission
This tweet has been removed from Twitter
Among the measures being enforced to make racing as safe as possible, no fans will be allowed to attend the first Grands Prix of the season – and Hamilton admits it will be strange battling for victories with no spectators at the track.
"I wanted to say a big, big thank you to all of you for all the positive messages, it's really, really helped over the past couple of months for the team and I," he said. "And we're going to miss you at the races, I'm going to miss seeing you guys at the races.
READ MORE: Every Formula 1 team's biggest challenge in 2020
"Driving past empty stands is going to be not too inspiring, it's going to be quite lonely, but we'll know that you guys are still there with us in spirit, so please keep your fingers crossed for us. Stay positive."
Hamilton will be back on track for the Austrian Grand Prix on July 3-5, when he'll be hoping to kick off his title defence with victory at the Red Bull Ring.