Feature
Hamilton vs Verstappen: Who is in the best shape to win the 2021 world title?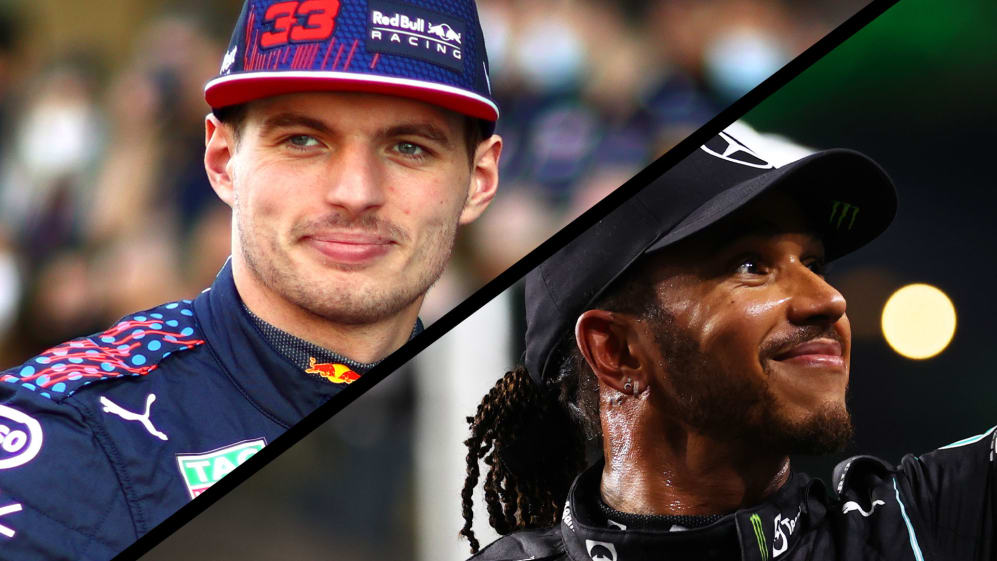 After 21 races, it all comes down to this – a one-race shoot-out between Max Verstappen and Lewis Hamilton for the 2021 Formula 1 World Championship. They've had their ups. They've had their downs. We look at why each of them will be backing themselves to deliver when it counts on Sunday…
Why Verstappen can be considered favourite
Verstappen and Hamilton arrived in Abu Dhabi level on points, 369.5 to be exact, but the Red Bull driver has an edge, by virtue of having secured more victories (nine to Hamilton's eight), which means if neither score, he will be crowned champion.
That won't be in Verstappen's thinking, though. He says he always takes each race in isolation, and this one is no different – even if it carries significantly more weight. It's a great strategy to try and alleviate the pressure that comes with fighting for the title – something he is experiencing for the first time in his career and as yet he hasn't shown signs of cracking.
READ MORE: Wolff and Horner shake hands before giving their thoughts ahead of 'amazing, unprecedented' championship finale
Verstappen can take heart from the way he has handled this season. At long last, he had a car capable of fighting for the title – and he's certainly made the most of it. A purple patch from Spain, when he won four out of five races, confirmed he was a worthy adversary for Hamilton. Victory in his home race at Zandvoort, with immense pressure from an expectant sell-out orange-clad crowd, proved he could block everything out and focus. In that way, he's come of age – and levelled up, delivering on the huge promise Red Bull have always thought he had.
And on track, he has maintained his no compromise approach. He believes he is the best in the world and his driving style follows suit. He has never deliberately instigated contact – he's just raced hard and given Hamilton a choice: either back out or risk a collision. In Saudi Arabia, we saw that to the extreme. It's unlikely he will change his approach this weekend. And that makes him a very fearsome opponent for Hamilton.
Why Hamilton can be considered favourite
Momentum is a lethal weapon in sport – and it is Hamilton who has that in his arsenal heading to Abu Dhabi, having won the last three Grands Prix. It's no surprise, then, that his boss Toto Wolff says he has been in a "positive frame of mind" since winning in Brazil.
READ MORE: One race to go – but at the end of a blockbuster season, who will be crowned champion in Abu Dhabi?
Between Hungary and Mexico, a run of eight races, Hamilton won just once – and that victory, in Sochi, wasn't even on pure performance, with Lando Norris having been set to win before the rain came. His recent form has been quite the turnaround and will give Hamilton bundles of confidence. Hamilton is also the most experienced of the two title contenders by some way, courtesy of his seven World Championships – and thus will naturally be more relaxed and comfortable given he's done this all before.
The Mercedes has been a much sterner threat to Red Bull of late, too, while it's clear a power unit early in its life gives the Silver Arrows a significant advantage on the straights. And the team have the more recent experience of fighting for titles, having dominated the hybrid turbo era.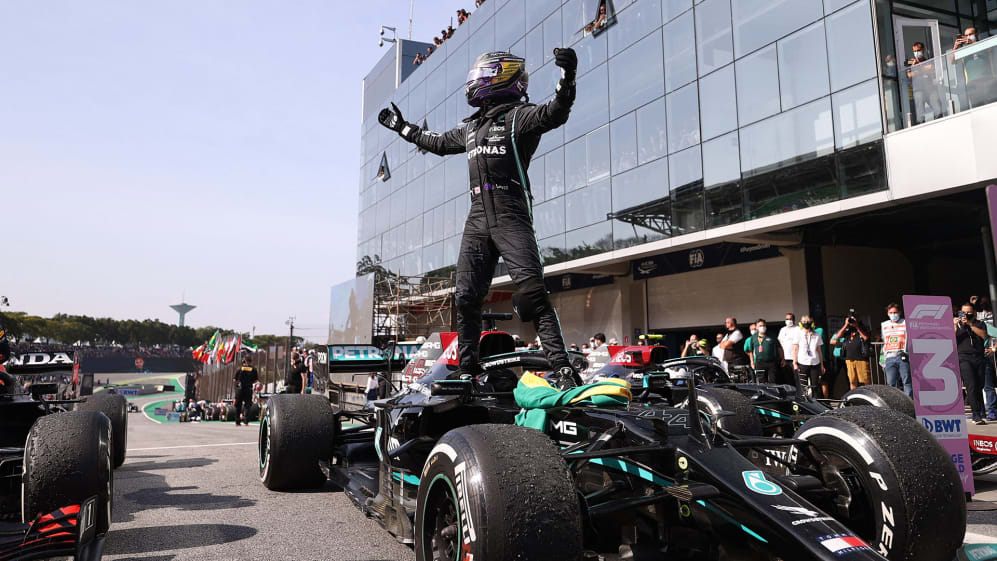 What's more Hamilton has triumphed three times in the last five years at Yas Marina, and even with changes to the configuration, the team have shown they can adapt to new challenges, having triumphed at the new tracks in Qatar and Saudi Arabia.
GALLERY: Check out the one-off helmet designs from Verstappen, Raikkonen and more for the Abu Dhabi GP
It's no surprise, then, that Red Bull boss Christian Horner reckons – with perhaps a hint of gamesmanship – that Hamilton is the favourite to win what would be a record eight world championship.