Hamilton wants new Mercedes contract agreed by summer break after 2021 talks 'ruined' off-season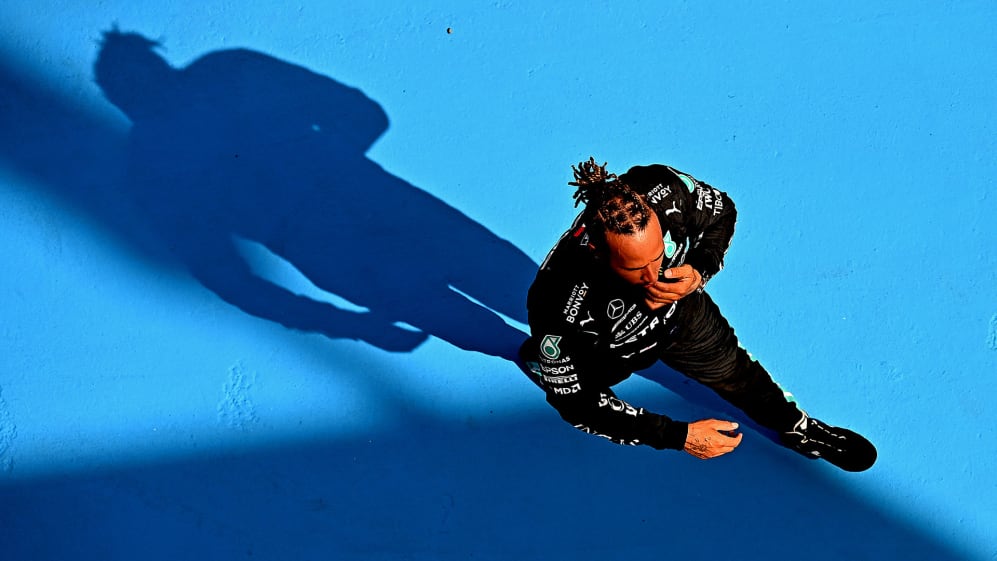 Spanish Grand Prix winner Lewis Hamilton has said he wants to hit the negotiating table early this season, after the seven-time champion revealed that holding contract talks across last year's winter break had "ruined" his off-season.
Hamilton and Mercedes famously only announced a one-year extension to his contract for this season on February 8, just over a month before pre-season testing began in Bahrain. But speaking after his third win in four races this season at the Circuit de Barcelona-Catalunya, Hamilton said that both he, and Mercedes Team Principal Toto Wolff, didn't want to put themselves in that situation again.
READ MORE: Wolff planning to 'nudge' Hamilton on talks over new Mercedes contract soon
"Contract-wise, we never want to be in the position that we were in in January, in February," said Hamilton. "It ruined my whole winter and I'm sure it wasn't helpful for Toto's in terms of being able to be off and relaxed, so it felt like we didn't really have much of a break.
"I think we have to be sensible. Naturally we don't have to rush anything but I think we have to be sensible and start conversations. They're very complex, it's never a super-simple procedure and so hopefully soon we can start, as long as it doesn't interfere with the actual job.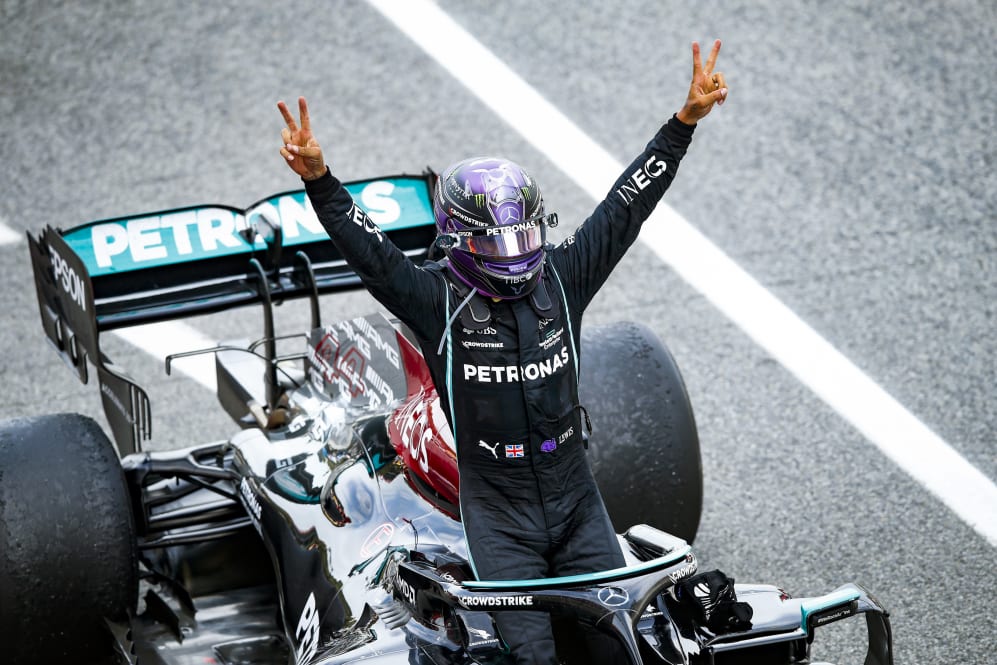 "We still have 19 races to do but it would be great to get something in place before the break," added Hamilton, seemingly referring to this year's summer break, beginning after the Hungarian Grand Prix on August 1, "so then we could, again, be in that break and have a clear picture of the future."
Hamilton has overtly stated recently that he wants to remain in Formula 1 in 2022 – when Formula 1's radical 2022 regulations come into force – explaining to the media when asked why he'd volunteered to test Pirelli's 2022-spec 18-inch tyres at Imola: "I plan to be here next year."
READ MORE: Wolff praises Mercedes strategists for 'faultless execution' in Hamilton's Barcelona win
And when asked about the possibility of continuing to race next season from a physical point of view, Hamilton – who turned 36 in January – replied that he was "feeling great".
"There's still some life in this old dog!" laughed Hamilton. "I would say I'm more conscious than ever about my body, about my training regime. I've been training myself for a long time now but [I've been] constantly growing and learning how to look after, naturally, the vessel that I'm given – and I'm feeling great."
Hamilton currently heads Red Bull's Max Verstappen by 14 points in the drivers' standings, having enjoyed his most successful start ever to a season points-wise this year.