Feature
Why Ferrari should be a more competitive force in Azerbaijan than they were in China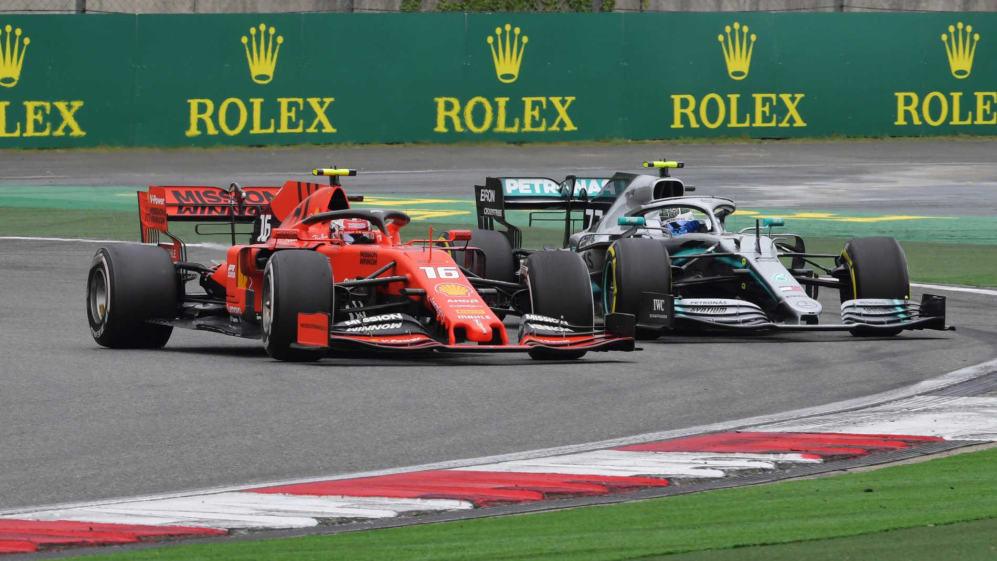 Mercedes became the first team in 27 years to begin a Formula 1 season with three consecutive one-two finishes, inflicting another brutal blow to Ferrari's World Championship aspirations in China. But the next round in Baku should provide the circumstances for the Scuderia to stall that momentum…
Oh how Barcelona testing must seem like such a long time ago for Ferrari. They left the Spanish city buoyed by their strongest pre-season in living memory. Hopes of them delivering a sustained title challenge, and perhaps even leading from the front, were high.
But three races into a 21-event season and they find themselves second in the constructors' championship, a staggering 57 points – more than two Grand Prix wins – behind Mercedes. How has this happened? As is often the case in F1, it's a combination of a series of factors, while the Silver Arrows have been near perfect.
In Australia, Ferrari couldn't run their power units in the way they wanted to. They also suffered horribly with balance issues. The track surface simply didn't suit their car and they struggled to generate bulk tyre temperature (the key temperature that matters, relating to the part of the tyre which sits between the surface and the core) as the circuit – which is rarely used – cleaned up as the weekend progressed.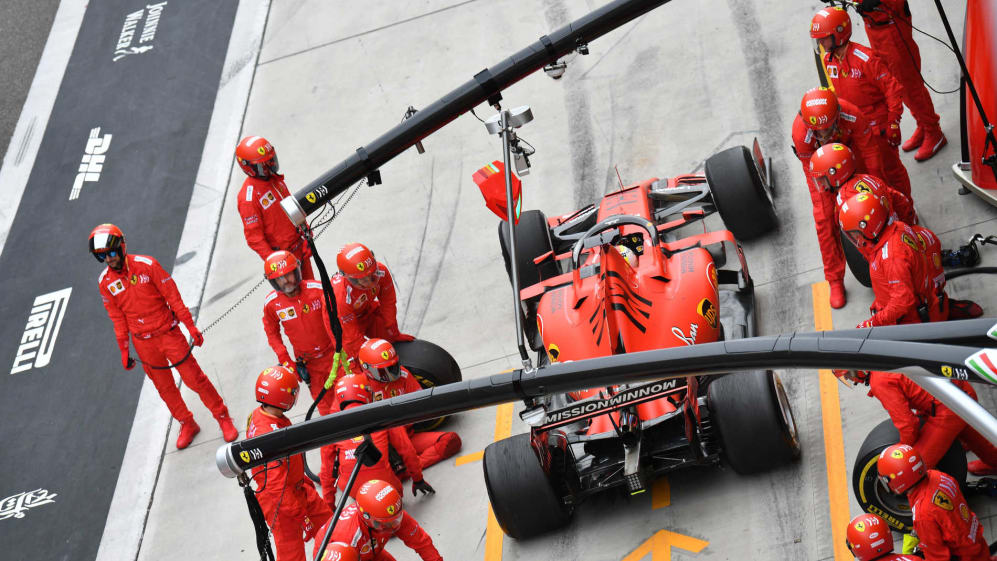 Bahrain was better, the team having cured their engine woe to allow them to run the unit at full power – and that hauled them to front of the pecking order in terms of pure power unit performance, as proved by the speed trap data. The track surface also suited them and combined with warmer conditions, generating tyre temperature wasn't so much of an issue.
Add in the fact the circuit has traditionally been one of Mercedes' weaker tracks and the stars aligned for Ferrari to dominate – until a short circuit within an injection control unit robbed Charles Leclerc of victory, while an error from Sebastian Vettel ruled him out of contention.
READ MORE: Tech Tuesday - The tiny infraction that forced Mercedes' front wing change in China
Onwards to China and the Shanghai International Circuit. While it was warmer than usual, the cooler conditions relative to Bahrain combined with a rough track surface, Ferrari fell back again.
It seems that when the track is smooth and dirty, Ferrari can generate tyre temperature – which is what we saw in Barcelona – but when it cleans up, as it did over the weekend in China, they go out of the window.
In contrast, Mercedes appear to be generating much more downforce, which means they are able to generate more bulk tyre temperature (as oppose to surface tyre temperature) as the track cleans up. That means more grip and therefore a faster car, and that's why they were reasonably comfortably in China.
And they were helped by Ferrari using team orders for third race in succession, this time losing time that while ultimately didn't cost them victory did highlight a potential weakness that could be exploited going forward.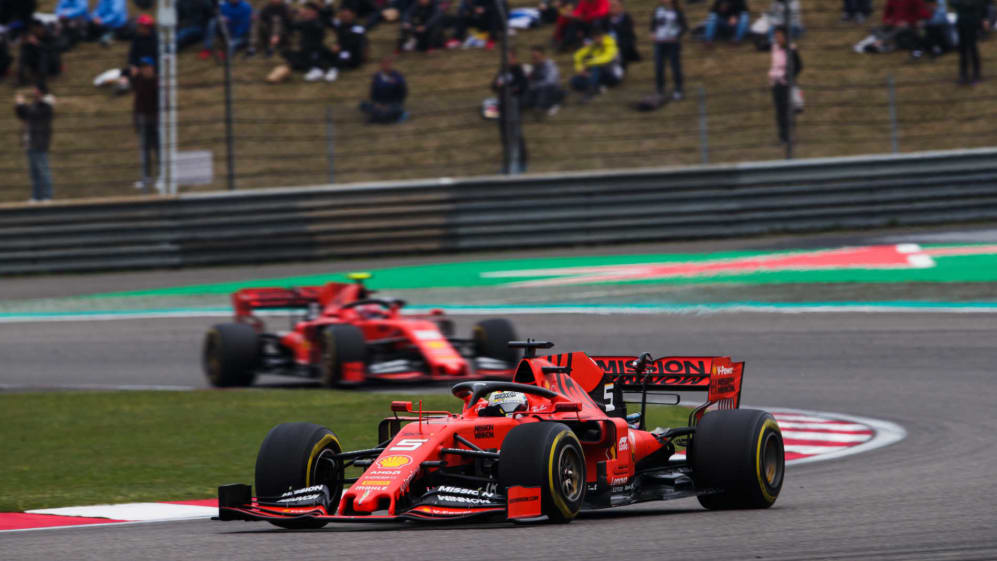 So why might Baku offer Ferrari hope? Well the Scuderia's power advantage over the rest of the pack will make even more difference on the Street Circuit given it has two long straights – one of which is 2.1km – that make up around half of the overall track length. The middle sector, the twisty part of the track, will be more challenging so getting the aerodynamic configuration right will still be important.
WATCH: Relive last year's race in Baku
Baku is a very high efficiency circuit, which should suit the slightly lower drag Ferrari than Mercedes. Data in this area suggests we could see a swing of around three tenths of a second purely in terms of aerodynamics in Ferrari's favour versus Mercedes.
Encouraging, then, for Ferrari. But will it be enough? The great unknown is the tyres. If they can get the rubber into the right operating window, Vettel and Leclerc should have the edge.
But get it wrong, take their eye off the ball in terms of strategy, or get caught up in issuing team orders, and defeat number four will be staring them in the face. And let's not forget that the last two editions of the race have been pretty dramatic...