Feature
Hamilton's hat-tricks – Looking back on Lewis's most dominant weekends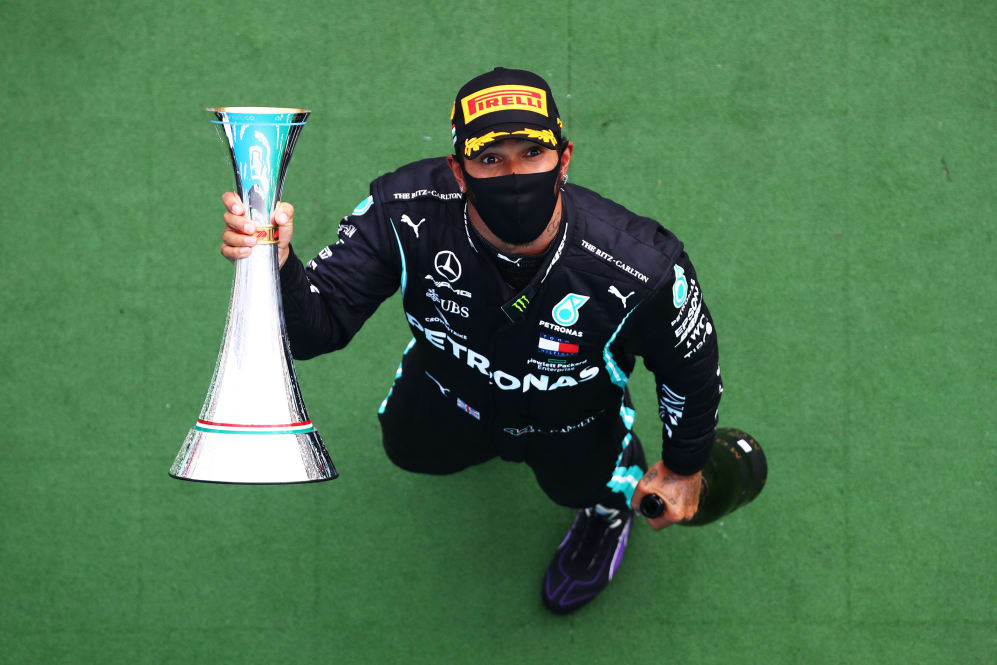 Last weekend Lewis Hamilton registered his 16th career hat-trick, taking pole position, fastest lap, and race victory in Hungary. What better time then to look back on the other weekends when he's been impossible to beat…
1. 2007 Japanese Grand Prix
Hamilton's first hat-trick came towards the end of his rookie campaign in Formula 1, and was incredibly well-earned. Having taken pole position ahead of McLaren team mate Fernando Alonso on Saturday, Hamilton then chalked up fastest lap and victory in a race that had to be started behind the safety car, such was the amount of rainfall. Alonso meanwhile crashed out in the tricky conditions, enabling Hamilton to take a 12-point title lead.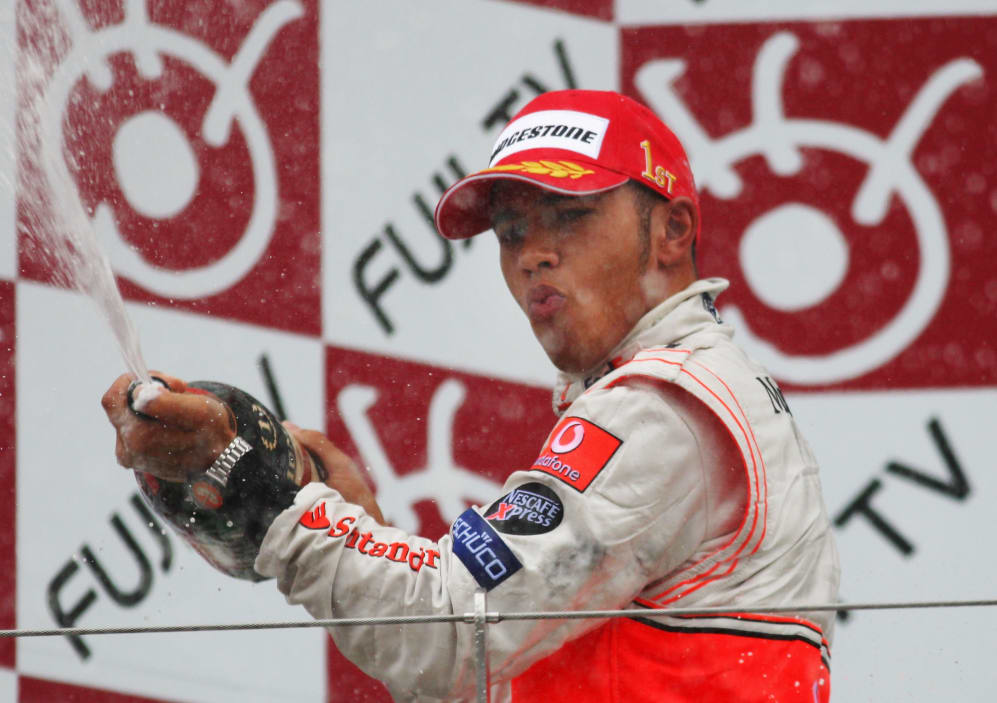 2. 2008 Chinese Grand Prix
After being left stranded in the gravel in the 2007 race in China, and seeing his world title hopes going up in smoke as a result, Hamilton hit back with a vengeance in Shanghai the following year, beating title rival Felipe Massa to victory by a full 15s. One race later, he'd be crowned world champion for the first time in Brazil.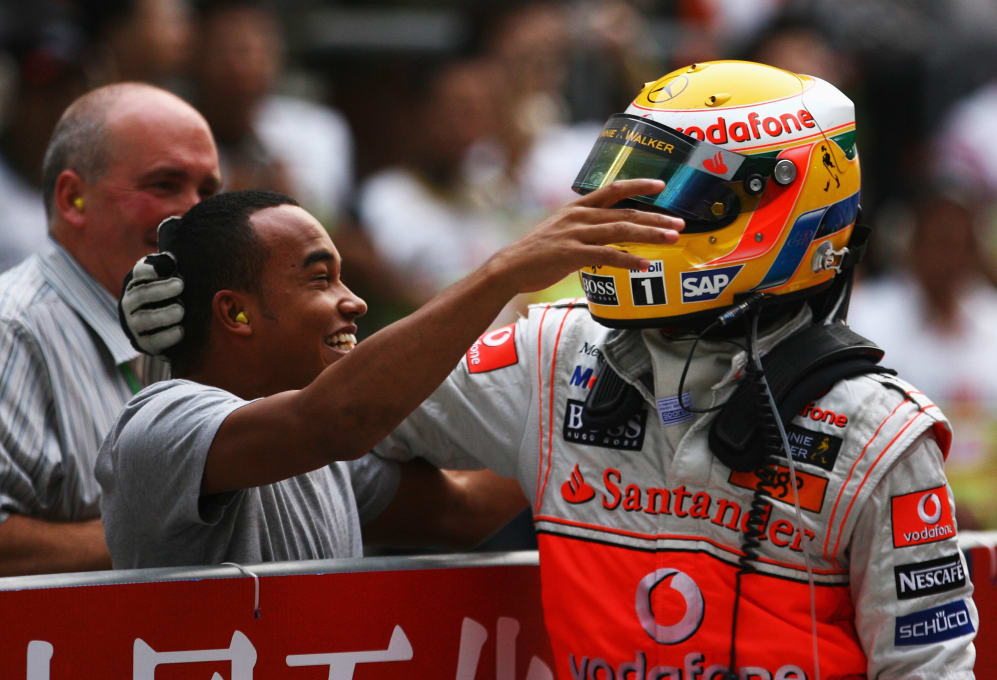 3. 2014 Malaysian Grand Prix
Hamilton had to wait a full six years for his third F1 hat-trick, by which time he'd switched from McLaren to Mercedes. This was the first of three pole-fastest lap-victory weekends for the Briton as he beat Nico Rosberg to the 2014 drivers' title, in the first season of the turbo-hybrid power units.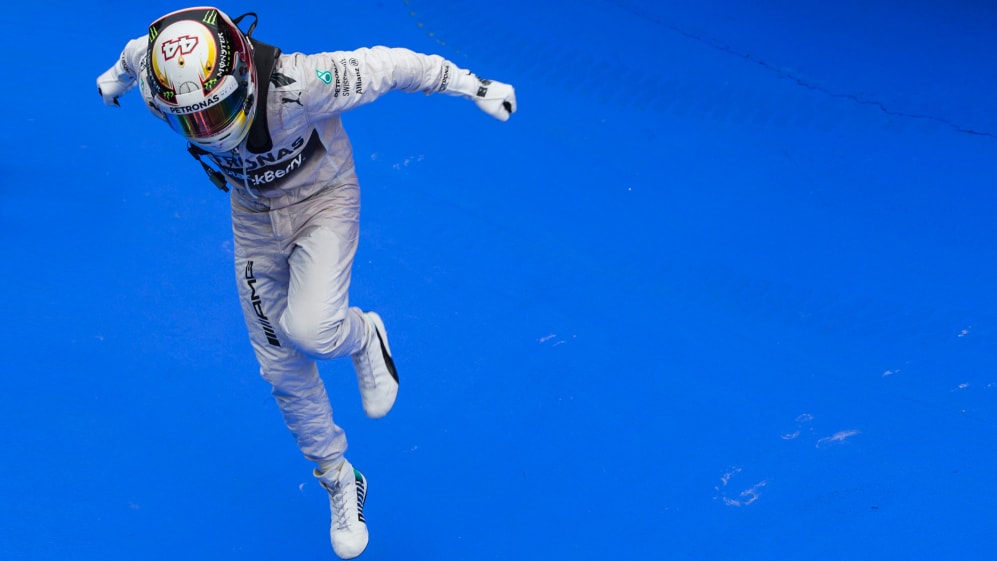 4. 2014 Italian Grand Prix
As the battle for the 2014 title intensified in Italy, Hamilton was forced to earn his fourth career hat-trick, having dropped behind Rosberg in the race. In the end, the German was forced to yield to phenomenal Hamilton pressure.
5. 2014 Singapore Grand Prix
Hamilton made it back-to-back hat-tricks with a dominant display under the lights in Singapore, though in truth his cause was aided somewhat by team mate Rosberg suffering a wiring loom issue on the grid.
6. 2015 Australian Grand Prix
Defending the title, Hamilton began by qualifying six-tenths ahead of team mate Rosberg, then led all but two laps to cruise home for a Mercedes 1-2. Oddly enough, he hadn't won an Australian Grand Prix since 2008 – but he ended his drought in style.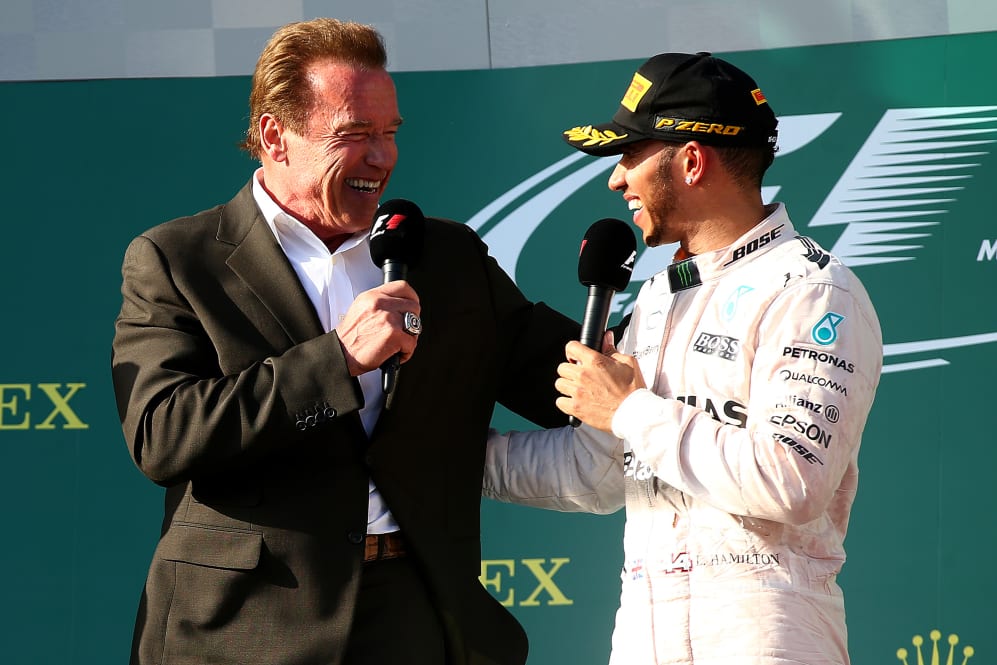 7. 2015 Chinese Grand Prix
It was so nearly a hat-trick in China 2014 but Hamilton missed out on fastest lap by quite a margin that year, so in 2015 he came back, took a third pole position in three races by just 0.042s over Rosberg, then controlled the race for a second win in three races.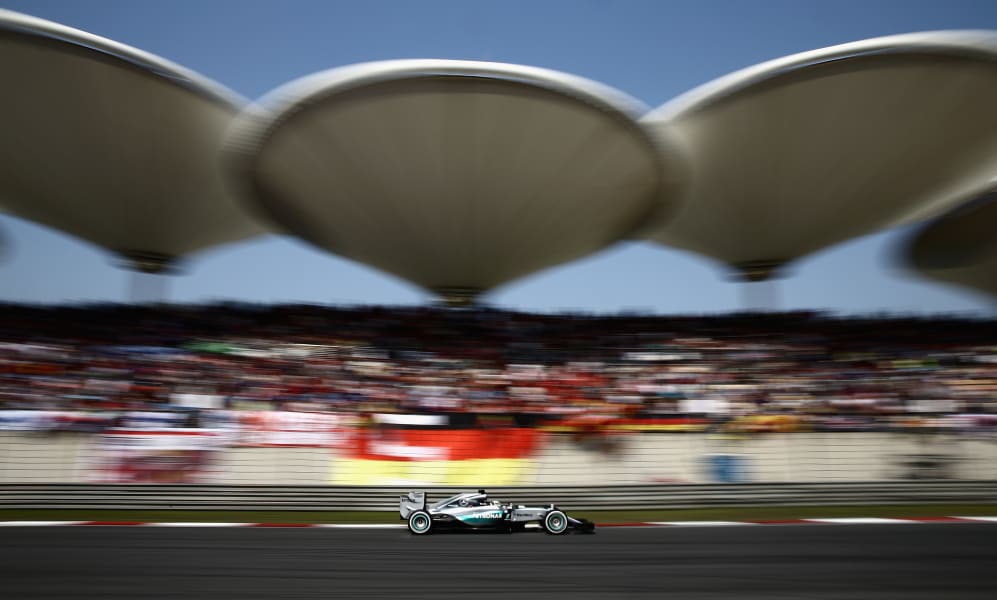 8. 2015 British Grand Prix
Hamilton came from sixth to win in 2014, so the following year he went one better (or five better) and took pole position with Rosberg just a tenth back. Having lost out to Rosberg in the prior race (Austria) Hamilton was determined to come back strong at home and that he did.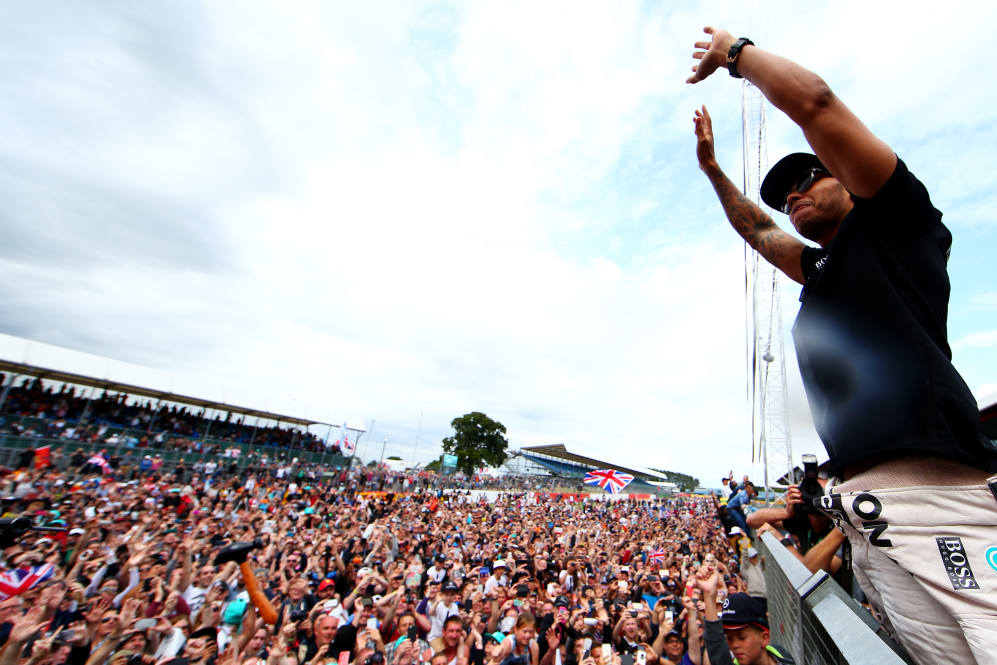 9. 2015 Italian Grand Prix
Hat-trick hero in front of the Tifosi in 2014, Hamilton did it again in 2015 but this time was the second Grand Slam/Chelem of his career, the first coming at Malaysia 2014. That means he led every lap, took pole and fastest lap.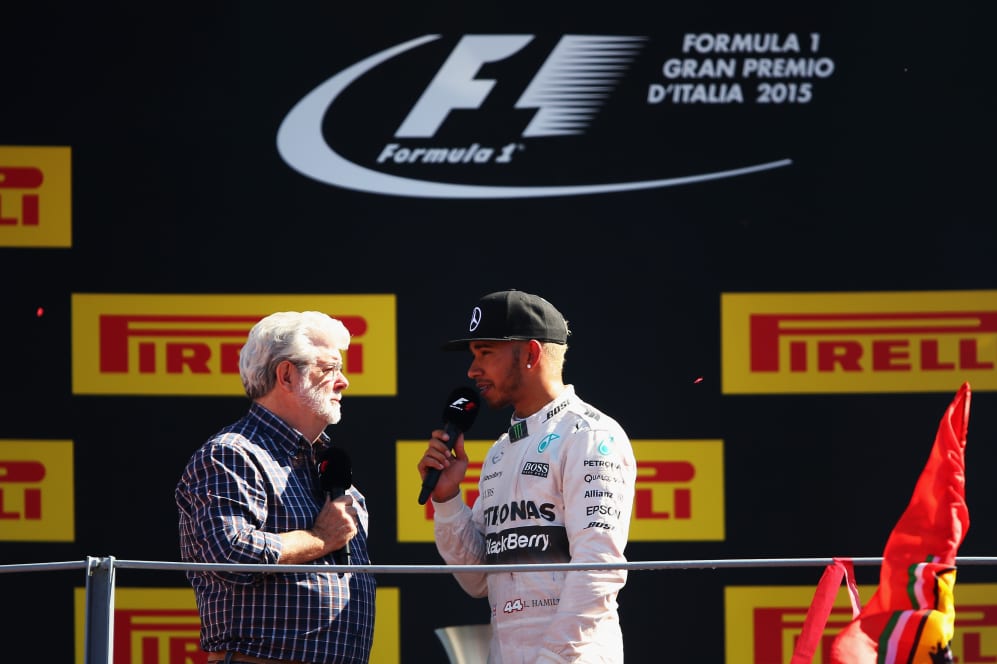 10. 2016 Austrian Grand Prix
An unforgettable Grand Prix took place here in 2016 as Rosberg entered the standings on top, 24 points ahead. Hamilton took pole in his efforts to cut Rosberg's championship lead, and, on the last lap, the two collided – but Hamilton made it home for another hat-trick and a much-needed win.
11. 2017 Chinese Grand Prix
A sixth consecutive pole was taken by Hamilton in a weekend stunted by poor weather. Only around 20 minutes of practice was completed but it was no matter for the Mercedes man. He went on to lead from start to finish, equalling Jim Clark's total of 11 hat-tricks.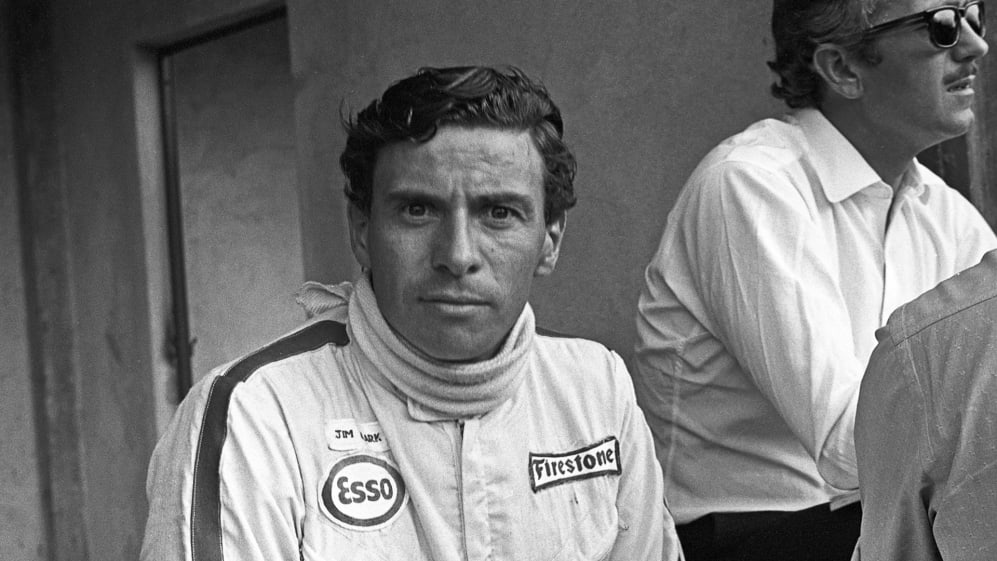 2017 Spanish Grand Prix
When Vettel stopped in Q1 with a supposed engine problem, this looked like a cakewalk for Hamilton. But the German came back and pushed his rival to the limit in a gripping session, losing out by 0.051s. Vettel led Hamilton until Lap 44, when driver #44 took the lead and stayed there.
2017 Canadian Grand Prix
A poor weekend prior to Canada 2017 left Mercedes ruing a Monaco Grand Prix where Ferrari finished 1-2. In Canada, Hamilton came back to lead every lap and win by 20s over his team mate. Redemption, and Mercedes had to wait only a week.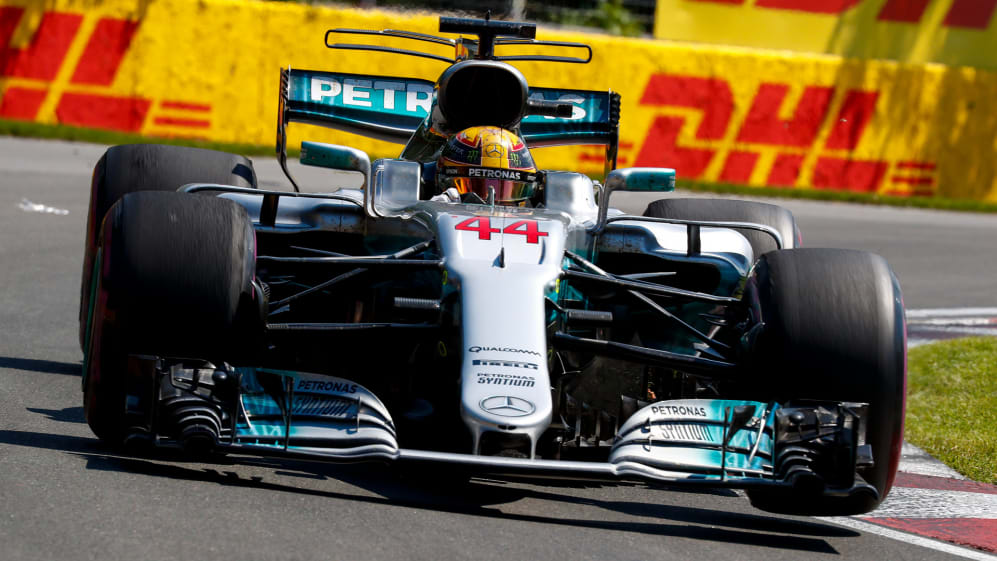 2017 British Grand Prix
Twenty points behind Vettel in the championship, Hamilton had a 100,000-plus strong crowd of home fans behind him. He took pole by a sizeable margin, and led every lap as Bottas duly followed him home and Vettel dropped to P7 with a puncture. A fifth British GP win put him equal with Clark and Alain Prost.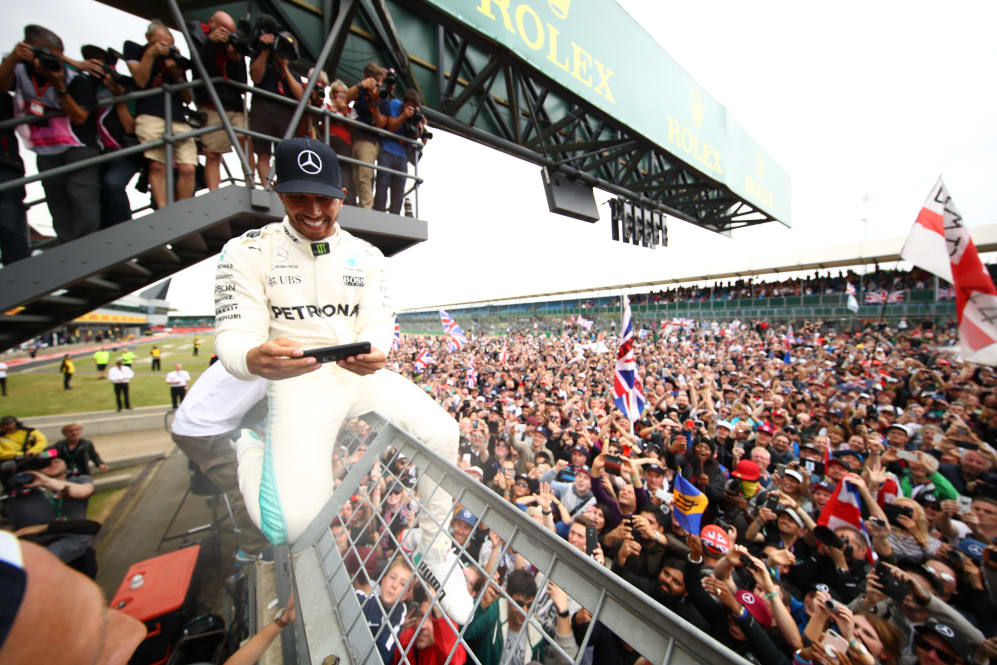 15. 2019 Abu Dhabi Grand Prix
The title was already Hamilton's by this point but the Briton continued to push under the lights at Yas Marina to cement his untenable championship lead. DRS may have failed for the first few laps, but nobody was getting close to Hamilton. He now sits two Grand Slams behind record-holder Jim Clark.