Hamilton's record-breaking win and Ricciardo's 'shoey' celebrated on limited-edition trading cards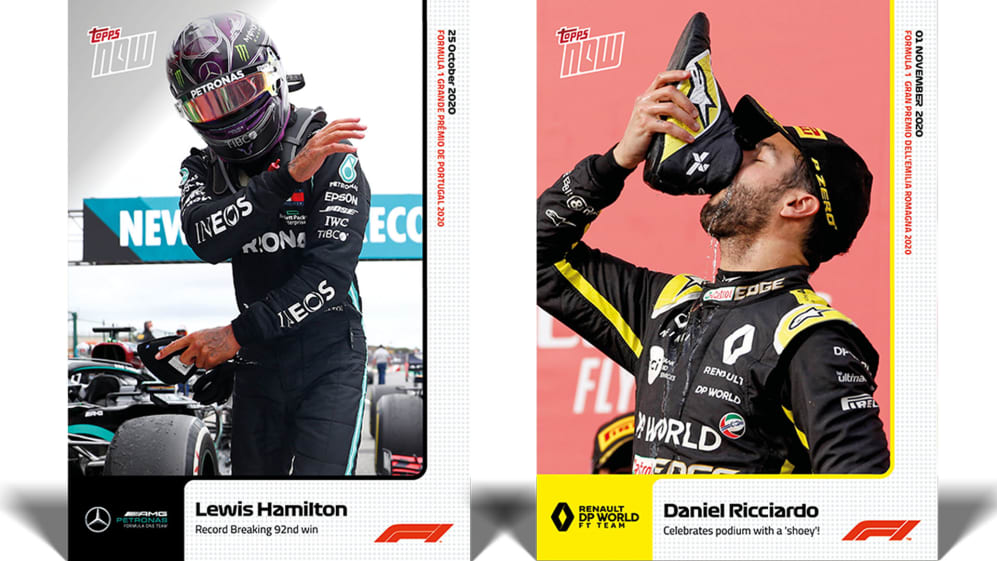 They are two of the most celebrated moments of the season so far – Hamilton's 92nd victory in Portugal and Daniel Ricciardo's legendary 'shoey' celebration after his Imola podium. Now you have the opportunity to own a limited-edition keepsake marking these events with the release of two exclusive Topps Now trading cards.
Hamilton's victory at Portimao moved him one win clear of Michael Schumacher on the all-time victory list – a historic moment, sure to be played out again and again in the future.
Ricciardo's Imola shoey, meanwhile, came as he scored a second podium in three races – and was particularly significant as he forgot to drink champagne out of his race boot at the Nurburgring!
All Topps Now trading cards are only available for seven days, so that means you need to act fast if you want to get your hands on either one of these cards, or indeed a card celebrating Mercedes' record-breaking seventh straight constructors' title.
You can visit the Topps Now online shop by clicking here.