Ricciardo - Podiums the goal in 2020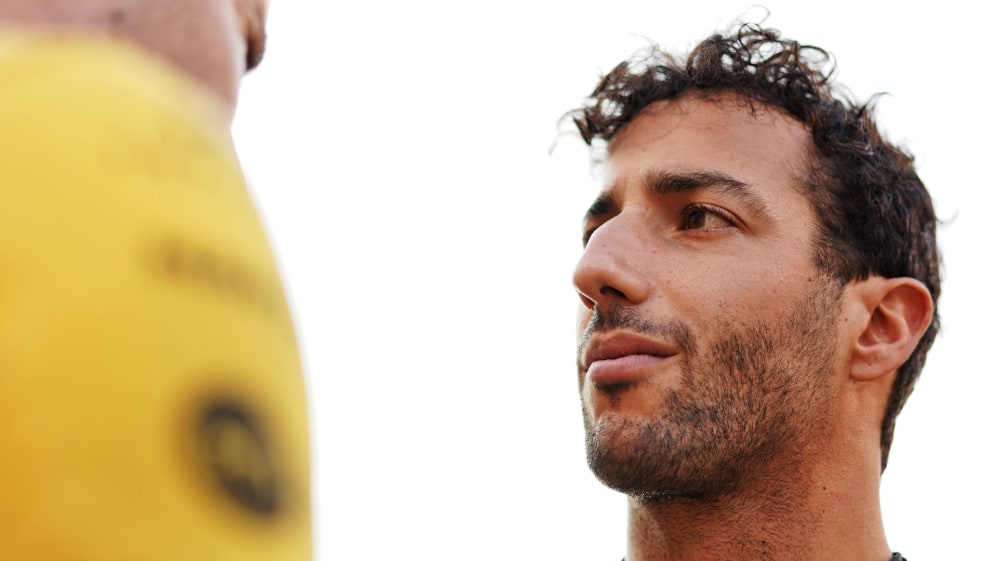 The rewards of Renault's challenging 2019 season are to be reaped in 2020, said Daniel Ricciardo as he reflected on a tough first season with the squad that could yield podium finishes next year. The Australian did admit, however, that it's a "stretch" for Renault to achieve that goal.
After taking two wins with Red Bull in 2018, including two pole positions, Ricciardo's ninth-place finish in the standings for 2019 seems a stark drop in results. But there were still positives to take from this season.
READ MORE: Why Red Bull could hit the ground running in 2020
"This season hasn't been, for whatever [reason], it has not been disheartening… I think we can get this going next year for where we can still believe in 2020. [We're on track] to reach some podiums next year.
"Yeah, it's a stretch, but I do believe that if we do what we believe we can, it's still there. This season hasn't taken any wind out of our sails, it's just a bit more fuel for the fire," he said in Abu Dhabi.
Ricciardo went on to say that he's enjoyed what has been a transitional season for the team, buoyed by a fourth-place finish last year, now facing the might of a resurgent McLaren.
PODCAST: Daniel Ricciardo on Austria turning point, relationship with Max, leaving Red Bull & more
"That's been a little bit of a rewarding part in itself. We haven't reached the real rewards yet. But even just seeing how relationships have been formed with members of the team, you don't forget the highs: After qualifying [fourth] in Canada and seeing everyone, there was a happiness but also a weight off everyone's shoulders – we can do it, we can run at the front.
"So, like, these moments, they're encouraging, they're inspiring. It's cool."