Ocon keen to 'fight with the bigger boys' after 'fun' drive to P8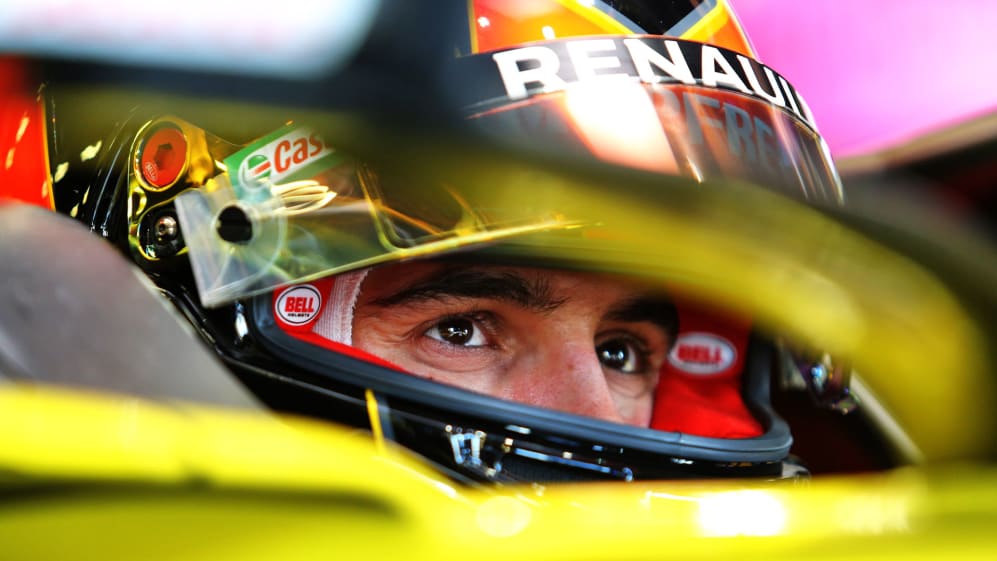 Renault's Esteban Ocon overcame a disappointing qualifying for the 70th Anniversary Grand Prix to climb from P14 to P8 at the chequered flag – a result which left the French driver aiming even higher for next week's Spanish Grand Prix.
Despite starting 14th, nine places down on team mate Daniel Ricciardo, and following a three-place grid drop for blocking George Russell in qualifying, Ocon was one of just three drivers (along with Charles Leclerc and Kimi Raikkonen) to successfully work a one-stop strategy, coming home eighth as Ricciardo ended up P14 after a difficult Grand Prix.
READ MORE: 'The race just kept getting away from us' – 14th place Ricciardo explains where it all went wrong
"I had a great race overall," said Ocon. "From the start, the pit stop, the information I got in the car, how the car was handling – definitely fantastic, a very big change from [Saturday]. We were disappointed in qualifying. We turned it back to very positive in the race and holding [off a] McLaren and having a fight with five cars behind on different strategies, it was really good fun. I enjoyed that one and a great job by the team."
READ MORE: Max Verstappen defeats Mercedes duo to seal brilliant Silverstone win
Asked how he'd had to adapt his driving to make the one-stop strategy work at a hot Silverstone, Ocon said: "Well you need to save in some corners more than others, you need to push at key moments of the race… just being smart with who you were fighting with and everything.
"There were five cars at some point behind me with different strategies, including a Red Bull [Alex Albon's], there was Carlos [Sainz] behind fighting and you know in there I was having in mind, 'I still have 30 laps to go!' So it was quite difficult but very happy and a very positive race today."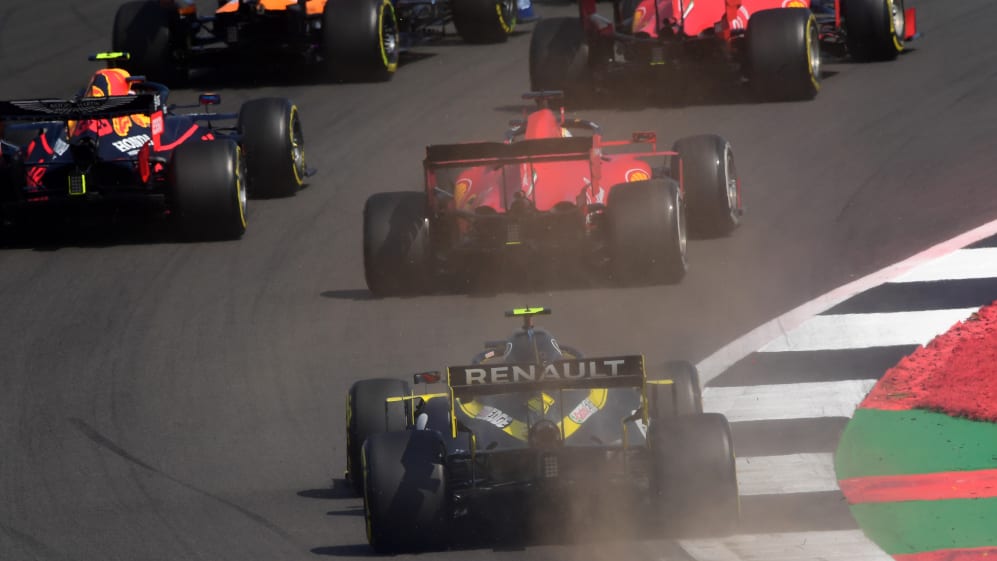 Ocon now looks ahead to the Spanish Grand Prix on August 14-16, where – following on from Daniel Ricciardo's fourth place at the British Grand Prix – the former Force India driver is hoping that he too can prove that Renault are capable of consistently fighting a little higher up the order.
"I think the car is capable of more than eighth, really," said Ocon, "and we have seen in qualifying Daniel can go fifth. That's what we need to improve on my side of the garage. We definitely need to put the car up there and in the race the car is quite quick.
"We are not shy of fighting with the bigger boys so it's very positive. It's going to be an interesting season."