'He could be a brilliant asset' – Coulthard's intriguing theory on a possible leftfield move for Vettel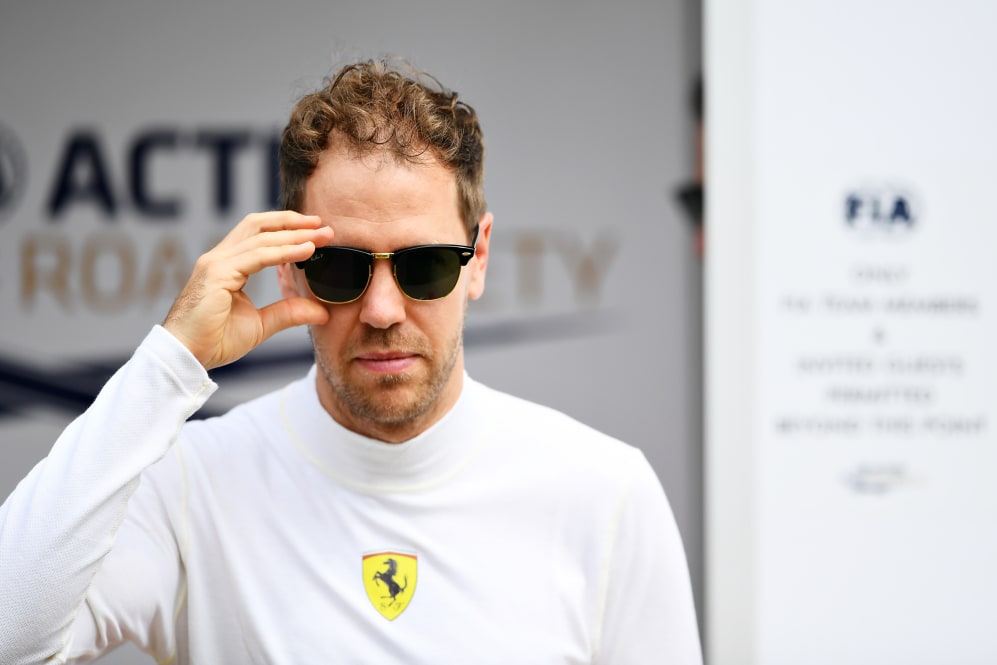 The Formula 1 news-sphere was ignited by the announcement last week that Sebastian Vettel would leave Ferrari at the end of 2020, after the four-time champion failed to meet eye-to-eye in contract negotiations with the Scuderia. And speaking on the latest episode of F1 Nation, Formula 1 racer-turned-pundit David Coulthard teed up an intriguing possibility for Vettel's next move…
Vettel was initially thought to be considering a switch to McLaren in the aftermath of his Ferrari departure, before that idea was scotched by the announcement that Daniel Ricciardo would replace Carlos Sainz – who's taken Vettel's seat at Ferrari – as Lando Norris was simultaneously confirmed to stay on at the team for 2021.
READ MORE: What do Sainz and Ricciardo moves mean for Vettel and the rest of the driver market?
But with Renault and Mercedes now seen as the most likely candidates for Vettel should he decide to continue on in F1, Coulthard posited a third option: switching to the Lawrence Stroll-owned Racing Point, ahead of their becoming the Aston Martin F1 Team works squad for 2021.
"Does [Vettel] go to Aston Martin?" Coulthard asked rhetorically. "Take a shareholding and [start] another phase of his career, which could be an option, could be something a bit leftfield.
"There's so many interesting things that could come into play, and one of them could well be: Lawrence Stroll's got big designs of future success for Aston Martin, and at this stage of his career [Vettel] could well be a brilliant asset in a team like that, in terms of knowledge and experience of Red Bull, knowledge and experience of Ferrari."
READ MORE: Aston Martin F1 team 'will need to be competitive from the outset' says Stroll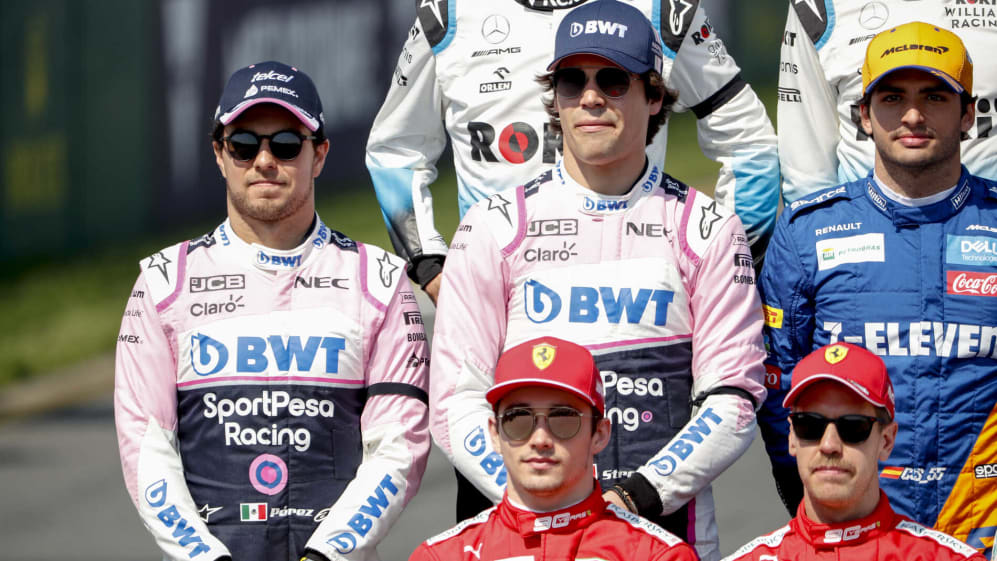 F1 NATION: Remembering F1 legend Niki Lauda, plus Coulthard on how to win at Monaco and more
Such a move would presumably see Vettel replacing Sergio Perez, given that Lance Stroll, Lawrence Stroll's son, is the occupier of the other seat at the team.
Asked how likely he thought the move to Aston Martin was, Coulthard replied: "I used to take the view of, if you could imagine it in Formula 1, it was possible. So if somebody during my career had come to me and said, 'Bernie Ecclestone has bought Ferrari and he's put himself in as number one driver', it could happen! It would have been extremely unlikely, but never bet against anything in this industry."
While Coulthard went on to question whether Renault would want to take another punt on a big-money driver after their experience with the out-going Ricciardo, Vettel – Coulthard felt – could provide a valuable fallback for Mercedes in their contract negotiations with Lewis Hamilton, should the sums demanded by the six-time champion start getting too lofty.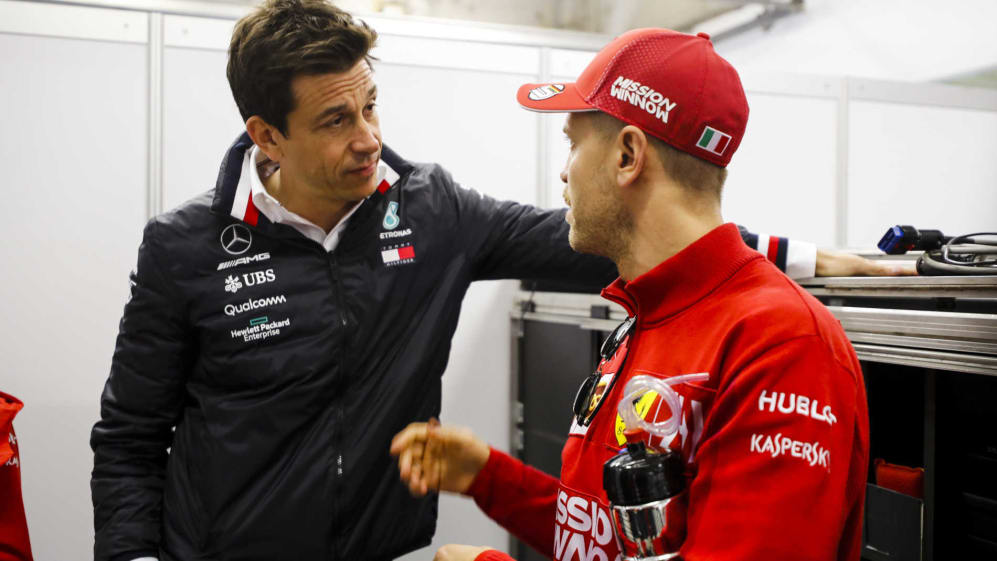 REVEALED: Wolff explains Mercedes driver selection criteria as team look to 2021
"As much as they love Lewis, Mercedes and Toto [Wolff], they're business people, they're not charities," said Coulthard. "It's not, 'Oh Lewis, we love you so much, here's a blank cheque, write the number in and we'll work out how we manage to pay you that.' They'll want to pay him the minimum they can to allow more money to be invested in the business, and [Hamilton will] of course want the maximum.
"Right now, Seb has to be in a position where he's re-evaluating his negotiating demands… [and] he now only has Mercedes as a reasonably safe bet of performance before then getting into the unknown of Renault or [Aston Martin]."
You can listen to the full interview with David Coulthard in the latest episode of F1 Nation below – then vote under that for where you think Sebastian Vettel's next move will take him to.