Aston Martin F1 team 'will need to be competitive from the outset' says Stroll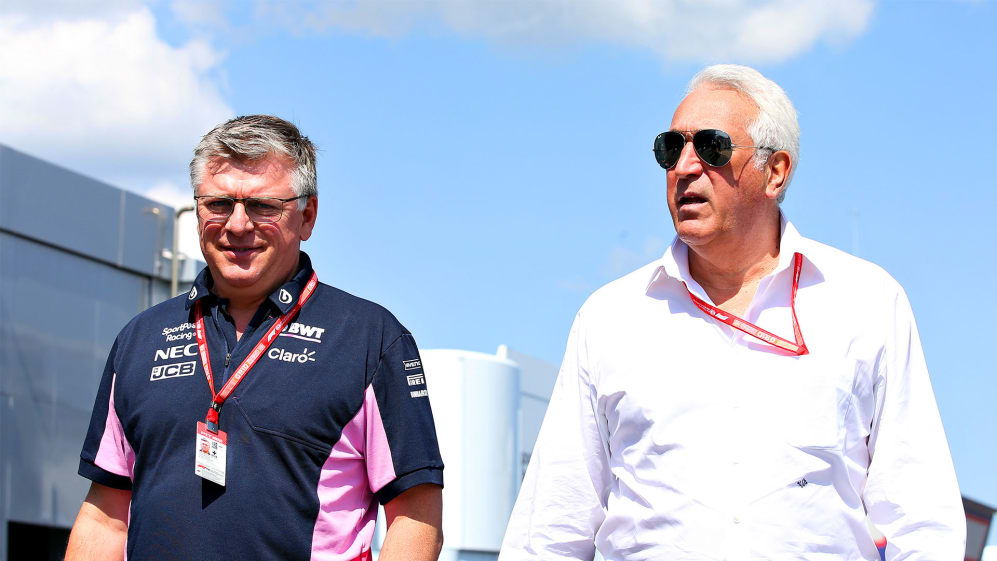 Just two days into his new job as Executive Chairman of Aston Martin, Lawrence Stroll has already issued a punchy statement of intent for the Aston Martin F1 Team, which Racing Point will morph into for 2021.
Stroll – whose Yew Tree Consortium have invested £260 million into Aston Martin, resulting in the Canadian billionaire becoming Executive Chairman on Monday – has already outlined to staff at Racing Point's Silverstone-based factory his plan to make the Aston Martin works team "one of the top teams in the sport".
READ MORE: Racing Point set sights on top 3 after Aston Martin re-brand
And following the confirmation of his new role at the iconic British marque, Stroll restated his intention for the squad, which began life as Jordan in 1991, to escape the clutches of the midfield.
"With the Aston name comes more pressure and expectation," said Stroll, whose son Lance partners Sergio Perez at Racing Point currently. "We will need to be competitive from the outset. But I have no doubt the team at Silverstone will rise to the challenge and do the Aston Martin name proud.
"We are continuing to invest in the team to give everybody the resources required," he added, "and we will see the benefit of those efforts this year as Racing Point."
READ MORE: Plan for new Racing Point factory 'really encouraging' says Perez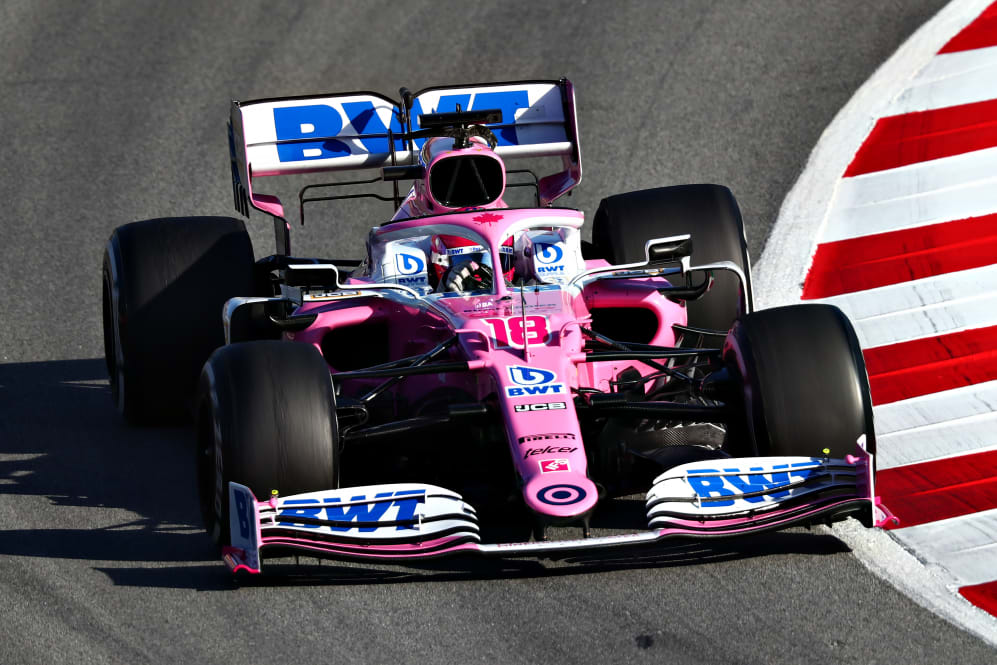 Stroll's involvement in Aston Martin will see the brand returning to Formula 1 as a works team for the first time since 1960 – with Stroll calling the development "the most exciting thing that's happened in recent memory in Formula 1".
"A brand with the pedigree and history of Aston Martin needs to be competing at the highest level of motorsport. I think it's the most exciting thing that's happened in recent memory in Formula 1 and it's incredibly exciting for all stakeholders in the sport, especially the fans.
READ MORE: Why Aston Martin-Racing Point deal makes sense for all concerned
"Aston Martin has been competing very successfully in various classes of motorsport throughout its history, but we now have an opportunity to create a works team in Formula 1. The global spotlight of Formula 1 is second to none and we will leverage this reach to showcase the Aston Martin brand in our key markets."
Meanwhile, the disruption caused by the outbreak of the COVID-19 pandemic has prevented F1 fans from gauging the true potential of the 2020 Racing Point RP20, which raised eyebrows in pre-season testing with its Mercedes-like profile – with some experts in the paddock predicting that the car will enable Racing Point to make in-roads into the dominance of the top three teams of Mercedes, Red Bull and Ferrari this season.
TECH INSIGHT: Why the new Racing Point RP20 caused a stir at pre-season testing