'He deserves a lot more' – Verstappen backs Alonso to break his decade-long victory drought in 2023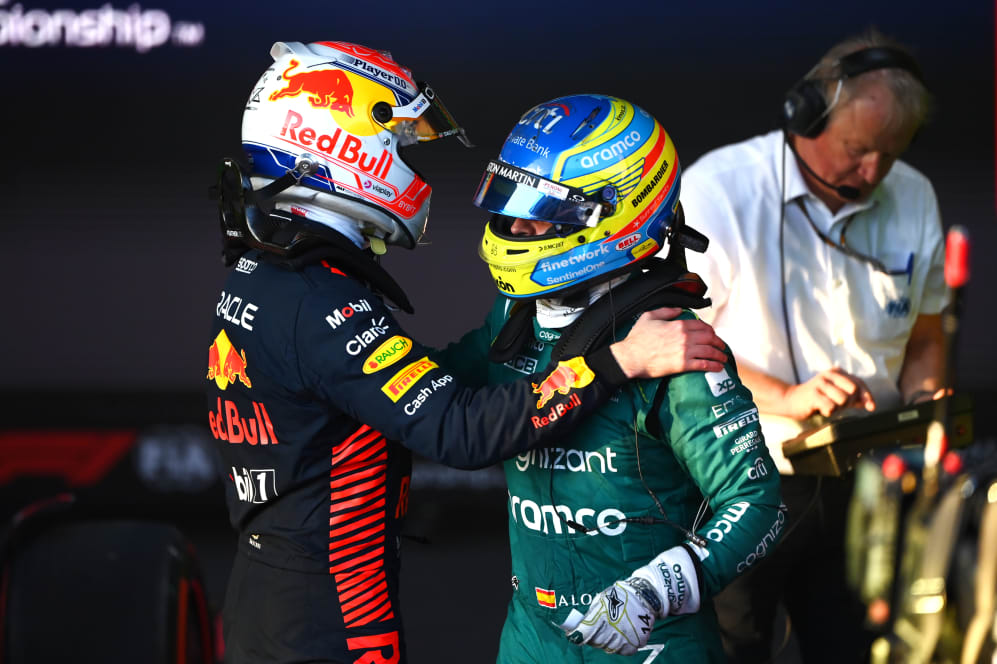 Max Verstappen believes his fellow two-time world champion Fernando Alonso "deserves a lot more" victories in Formula 1 and has backed the Spaniard to claim his 33rd win soon, and bring to an end his decade-long victory drought.
Verstappen and Alonso have shared the podium together in each of the opening three races of the season, with the Aston Martin driver having finished third in all three Grands Prix so far this year for the resurgent Silverstone outfit.
READ MORE: Krack says Aston's dream start to 2023 'not enough' for Lawrence Stroll's ambitions
Alonso's start to the season has led many, including Verstappen – who famously raced with the number 33 on his car until the start of the 2022 season – to believe the Spaniard is not too far from securing that elusive 33rd win of his career.
"I think Fernando should have won, already, a lot more races than he has done. I think he deserves a lot more," said Verstappen, while sat next to Alonso at the Thursday drivers' press conference in Melbourne.
"So I would be quite happy to see him win number 33. But I also, in a way, would like to see him win more. So, we'll see in the coming races."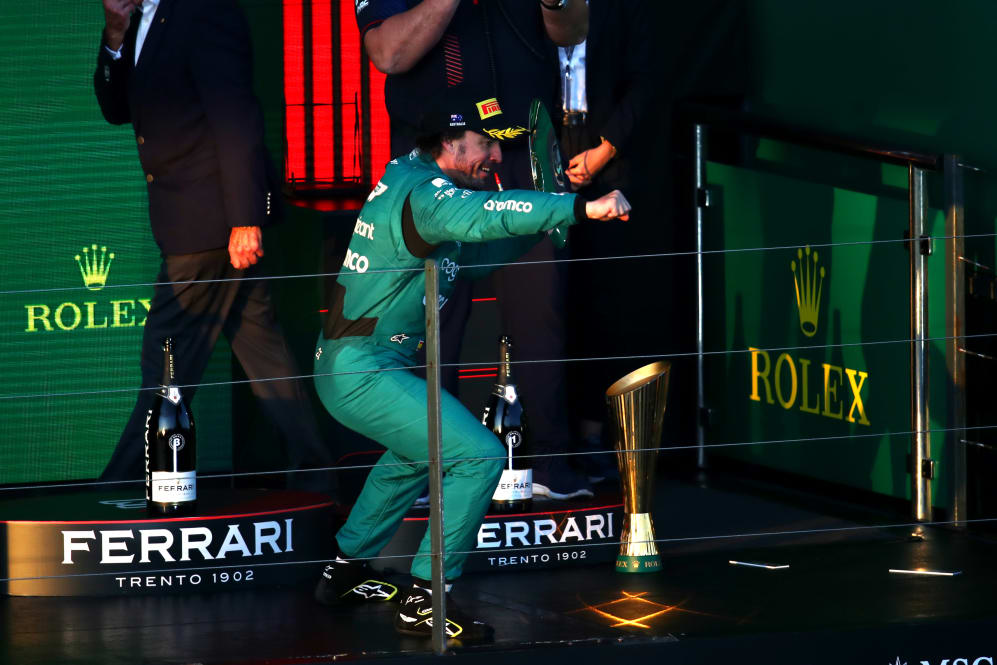 Alonso's form has created growing excitement amongst fans, especially in Spain, that he could seal his first win since the 2013 Spanish Grand Prix – when he was racing for Ferrari – soon, Alonso even receiving public support from Spanish tennis player Carlos Alcaraz.
BARRETTO: How Aston Martin surged up the F1 pecking order – and why there should be plenty more to come
Last month, after winning his last-16 match at the Miami Open, Alcaraz – currently ranked world number two in the men's game – signed a camera "33 soon" showing his support for Alonso. And ahead of the Australian Grand Prix, the Aston Martin racer was asked about the support he has been receiving.
"It's crazy to see how Spain is now so enthusiastic again for Formula 1 and for everything that is happening," said Alonso. "So, you know, this is very, very nice to see. And hopefully I think they did enjoy these... podiums.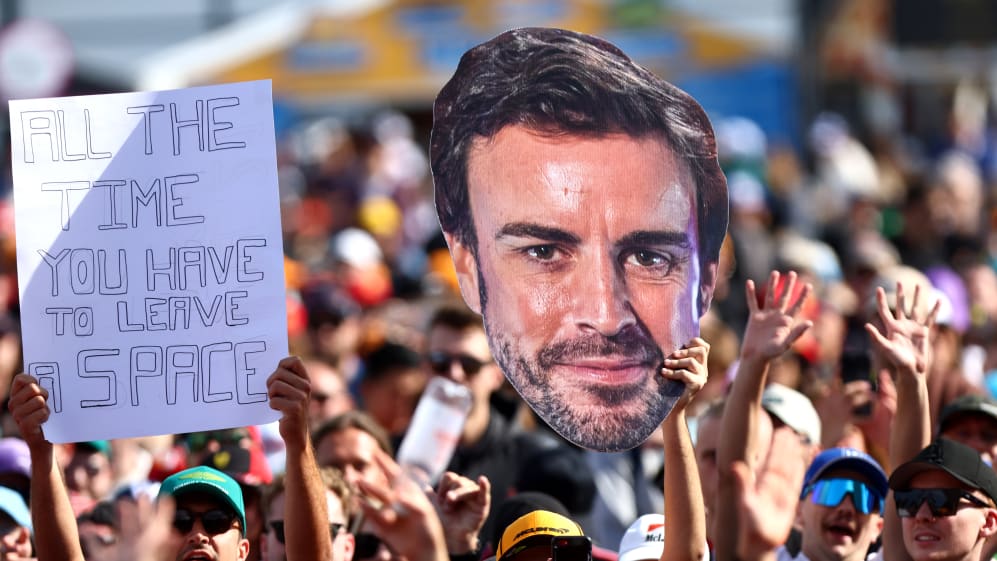 "I think in Barcelona, it's going to be a big thing this year again."
Referring, meanwhile, to the way his fans get behind him online, Alonso said: "And this 33[rd victory campaign]... all these things that are happening now on social media, it was 'El Plan' three years ago, and then 'The Mission', and now '33'. So, there are a lot of 33s!"
He added: "All the football clubs, or footballers, and now tennis, or whatever, and they are all doing something with 33. So, hopefully we can reach that number in terms of wins – and then we go for 34."
READ MORE: 'Always I believe it's possible' – Alonso insists third championship title is still in his sights