'Always I believe it's possible' – Alonso insists third championship title is still in his sights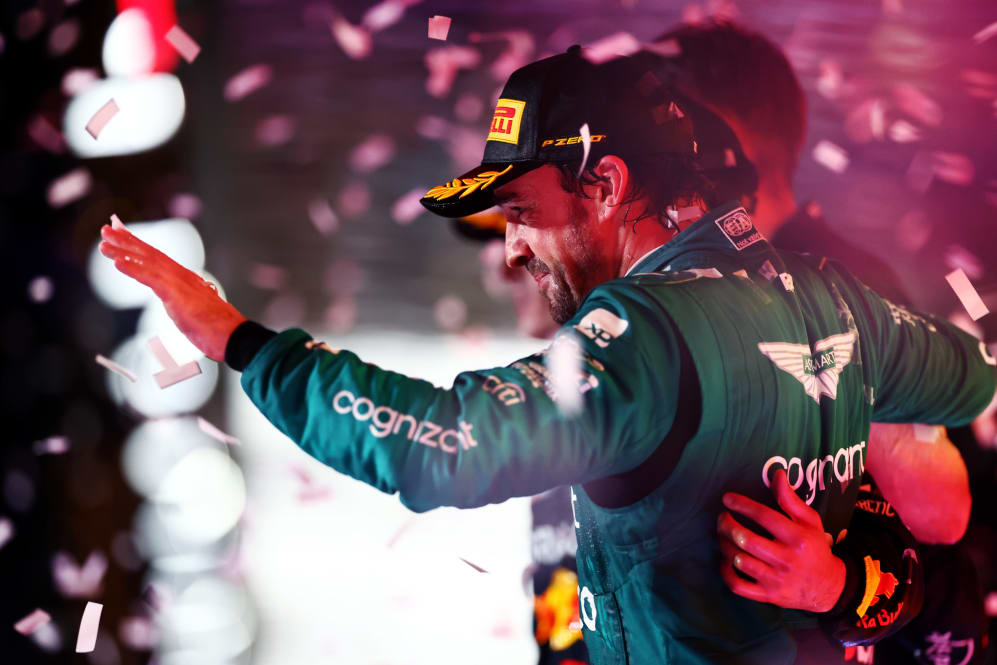 Fernando Alonso says he can see himself continuing in Formula 1 for "a few more years" as he extends his overall race start record and chases a third world title to add to the two he achieved back in the mid-noughties.
With more than 350 races under his belt, 41-year-old Alonso is the oldest driver on the F1 grid and recently embarked on his 20th season in the sport, marking the start of a new chapter with the much-improved Aston Martin team.
BARRETTO: How Aston Martin surged up the F1 pecking order – and why there should be plenty more to come
During an interview with team sponsor Bang & Olufsen about his lengthy F1 career, Alonso was asked about what the future might hold and how much longer he is likely to compete in the top echelon beyond his current 'multi-year' deal.
"I would love to know the answer as well," Alonso began. "I think when I started in Formula 1, my idea was to be [here] for seven or eight years. Then I won the two championships and I thought I will race maybe one or two more years, then I will stop.
"Now I find myself with the longest career ever in Formula 1. I'm still fresh. I'm still motivated. I'm still enjoying every single day. I wake up in the morning and I'm happy of what I'm doing. There is a few more years, I think, for me. Hopefully, you know, with a title contender in the future."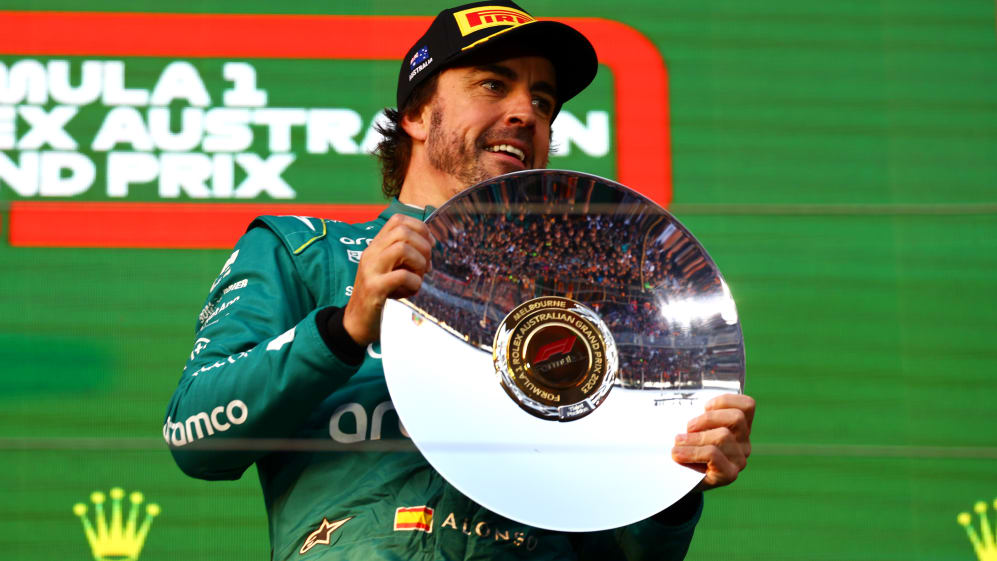 Given Aston Martin's aforementioned surge up the order in 2023, Alonso ended his F1 podium drought with a run of successive rostrums at the opening three rounds of the season in Bahrain, Saudi Arabia and Australia.
With his last race win coming at Ferrari back in 2013 and his two titles being logged at Renault in 2005 and 2006, does he believe that a third crown could finally be on the way in his new surroundings?
READ MORE: Krack says Aston's dream start to 2023 'not enough' for Lawrence Stroll's ambitions
"Well, that's the aim, for sure," he said. "But I think at the moment we have to keep the feet on the ground. The aim for the team is just to have a good season. They [were] struggling a lot in 2022, so I think we have to, let's say, walk before [we] run.
"I think this 2023 campaign is just about getting better, getting to know the car better, start a new project from day one, and that's where we are at the moment.
"Hopefully we have more podiums, hopefully we fight for race wins, but I think to fight for the championship, we need to set the team a little bit before doing that."
Pushed on whether he still believes in his chances of becoming a three-time champion, Alonso added: "Always I believe it's possible, that's why I keep racing.
"Obviously, you know the challenge is big, you know that you need to overcome some difficulties, some top teams that are now on top of the sport, but I race every day and I train every day thinking that the third title is possible."
READ MORE: Aston Martin hit the track at Silverstone as reserve driver Drugovich gathers more F1 mileage
Alonso added that while his ambitions stretch beyond a third title, he knows he is unlikely to get close to the record of seven currently held by Lewis Hamilton and Michael Schumacher.
"I think when you race for many years, obviously you start breaking records, but I think the only thing that matters is to win and to break the record of championships," he commented.
"At the moment that's probably unreachable, because seven of Michael and seven of Hamilton are out of, you know, the possibility, but that will be the aim ultimately."