Krack says Aston's dream start to 2023 'not enough' for Lawrence Stroll's ambitions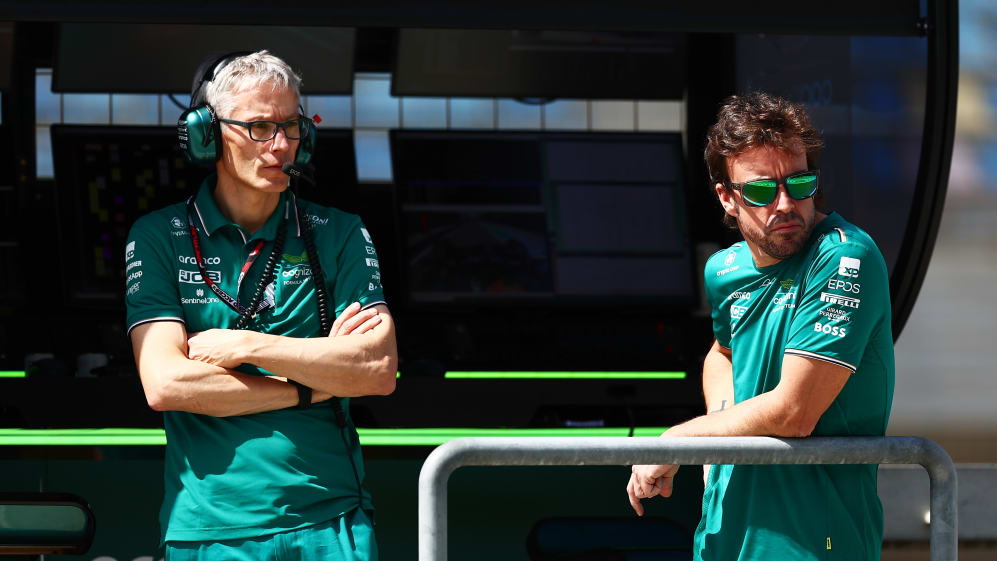 Three podiums from three races might have been beyond the wildest dreams of Aston Martin's Team Principal Mike Krack if you'd asked him before the season started, but it seems the team's owner Lawrence Stroll is slightly harder to please.
Fernando Alosno has finished third at all three races so far which leaves the team second in the standings, nine points clear of Mercedes and 39 ahead of Ferrari.
READ MORE: With strategy on a knife-edge, how did Mercedes get the better of Aston Martin in Australia?
It's a huge leap in performance for the Silverstone team, who last year finished P7 in the constructors' championship, but it is wins that Stroll Senior really craves – and Krack knows he has his work cut out to deliver one.
"The [team's] mission is very clear," said Krack in the wake of their best race of the season so far in Australia.
"[Stroll] has not been having any delay in telling us 'When are we going to win the next one?' Obviously, he is happy we have made a step, but this is not enough for his ambitions.
"The good thing is with Laurence [Stroll] is you know where you stand – he wants more, and we will have to deliver more."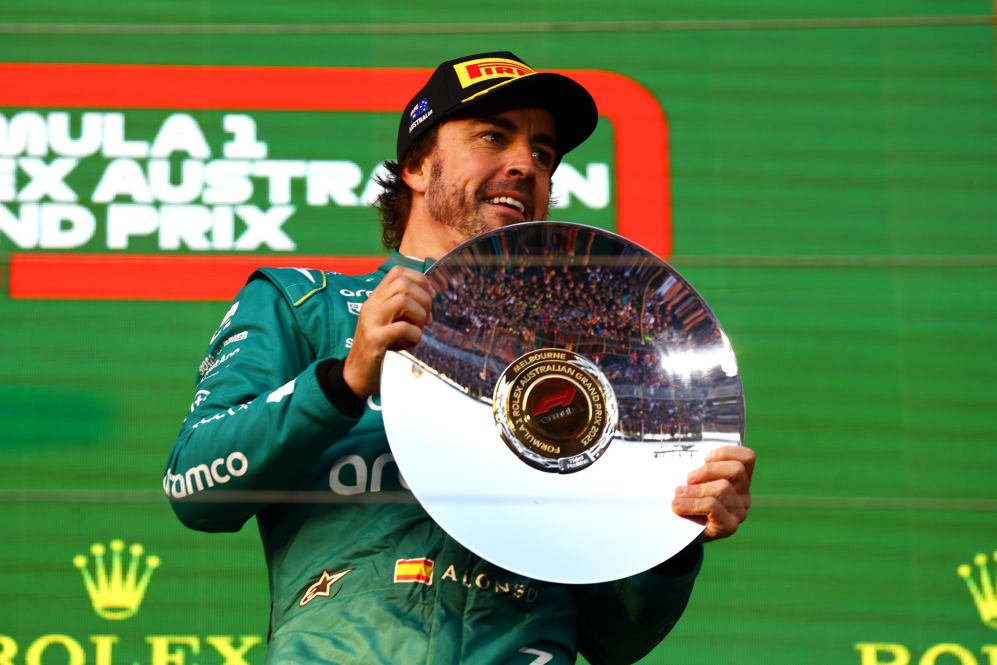 Delivering that elusive win is going to be no mean feat with rivals Red Bull looking strong at every track so far this year. But the reigning champs have suffered a few reliability wobbles, and with so many different styles of track yet to come, Krack feels they do have a chance if they can extract the maximum from their package.
"[We've had] three circuits with three characteristics. To be competitive on all three, we are confident we can be on other circuits as well," he said.
READ MORE: 6 Winners and 5 Losers from Australia – Who finished on a high Down Under?
"But you know the range of circuits is now very different: you have Baku with huge straight and then you Monaco with no straights. These kinds of things will always shift the field a little bit.
"And this can happen when you have such small margins, it can happen. It's the situation we are in and I've said it before, we have to be at maximum at all times, at 100% to get [the most] out of it."
The good news for Aston Martin is that they have yet to bring any significant upgrades to their car, with those expected to start arriving in earnest in the next handful of races.
By then, they will also have a fully fit and up to speed Lance Stroll in their ranks. The Canadian recorded his best result of the season in Australia with fourth, as he continues to recover from his pre-season bike injuries.
READ MORE: Alonso reflects on 'rollercoaster of emotions' race as he takes third place in Melbourne
And as for Alonso, Krack was keen to praise his star signing – who may well prove to be the difference in what is shaping up to be an incredibly close fight between Aston Martin, Ferrari and Mercedes to be Red Bull's closest challengers.
"It's fantastic, if someone had said you would have three podiums after the first three races, I would not have believed it either. He shows what a champion we have, he's incredible."