'He has never changed who he is' – Those who know Kimi best pay tribute after he breaks F1 starts record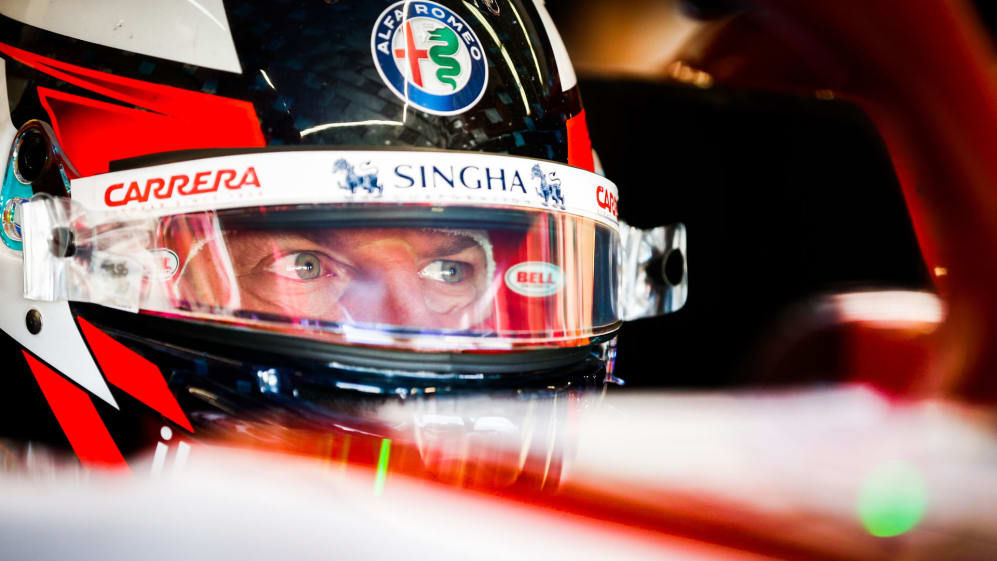 Beat Zehnder, Alfa Romeo's Sporting Director, probably summed up Kimi Raikkonen's feelings about making his 323rd F1 start at the Eifel Grand Prix best when he said: "It's probably pointless to ask Kimi how he feels about this milestone… the answer would be quite obvious!" But for both the Alfa Romeo team, and F1 fans around the world, that record-breaking 323rd start was a landmark moment in the ever-popular Finn's career that began, and looks set to end with the Sauber/Alfa Romeo squad.
READ MORE: Raikkonen nonchalant about breaking F1 race starts record at Eifel GP
Raikkonen first tested for Sauber back in 2000, where his speed around Mugello famously impressed Michael Schumacher, testing on the same day for Ferrari. Thee hundred and twenty-three F1 starts later, and members of the Alfa Romeo team and Raikkonen's entourage have paid tributes to the Finn – with Zehnder leading the way…
"The record of race starts is only a number, of course, but it's a huge one," said Zehnder on Alfa Romeo's official website. "It's a world record and he can be proud of what he has achieved over the last two decades. He has given so much to the world of F1 and, unlike so many others, he has never changed who he is: he is still straightforward, still brutally honest and that's what makes him special. His career is outstanding."
ORAL HISTORY: The inside story of Kimi Raikkonen's legendary first F1 test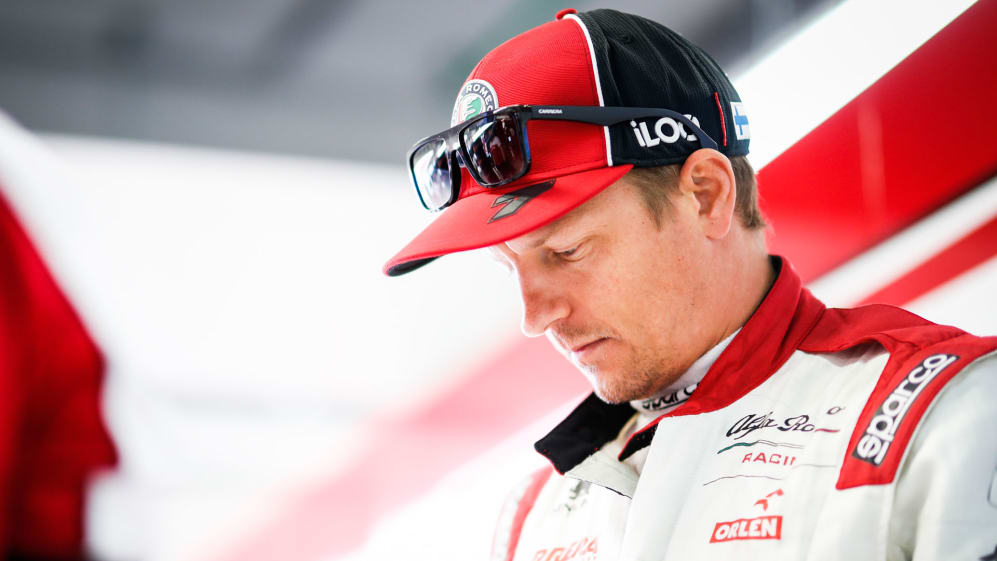 Mark Arnall began working with Raikkonen as his trainer after Raikkonen joined McLaren in 2002, and has been a near-constant presence at the Finn's side since.
"Kimi has a strength of character that is quite exceptional to deal with the lows and move on. He is also pretty good at celebrating the highs," said Arnall.
"I never really thought his career would last this long (actually I thought it would be much shorter), but I always thought he'd be a world champion – he was just too fast and had too much talent not to be. I also couldn't imagine the fearless young lunatic I started working with ever having kids and settling down but seeing him as a dad is also incredible.
"Let's see how many races he ends up completing in his career… but it's been an incredible experience being part of the journey."
READ MORE: From wild man to family man – Kimi Raikkonen on life as a racing dad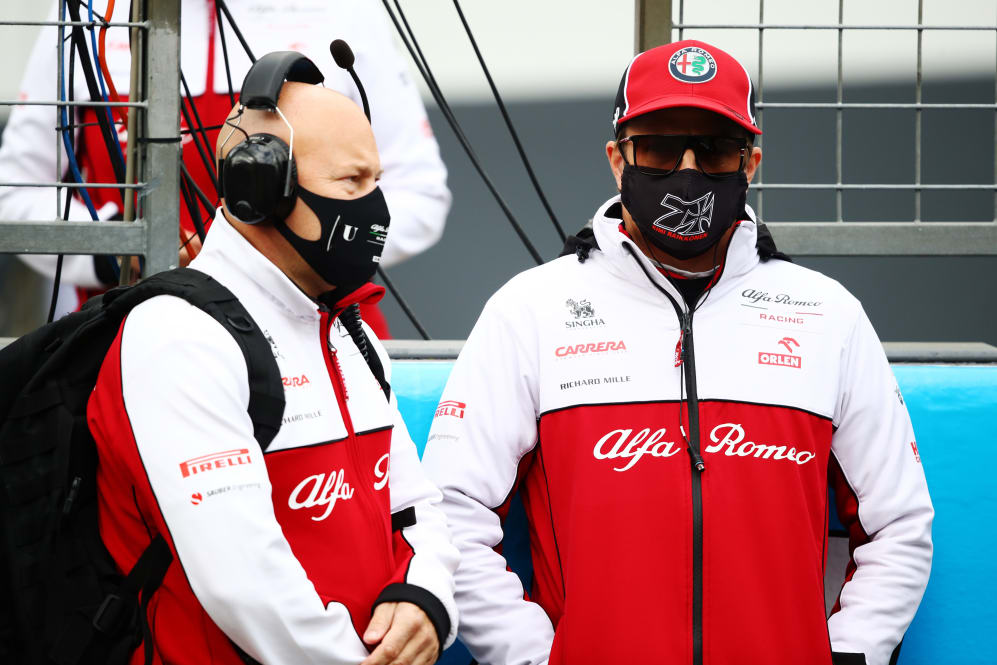 Raikkonen's team mate for the past season and a half at Alfa Romeo has been Antonio Giovinazzi, with the Italian saying he'd "learnt a lot" from the 2007 champion during their time together at the team, and at Ferrari before that.
"Kimi is a legend of this sport and I am happy and proud to be his team mate," said Giovinazzi. "Every year, everyone believes this will be his last year, but in the end he always surprises us with staying one more season.
READ MORE: The real Kimi Raikkonen – a Finnish perspective on the Iceman
"I am very happy about the relationship we have and how we work together. I think he's always been a fair competitor and we never had any issue with each other. As a rookie with a world champion team mate, I have learnt a lot from him in the last two years and also when we worked together at Ferrari: he's always been open to help me and to discuss things together."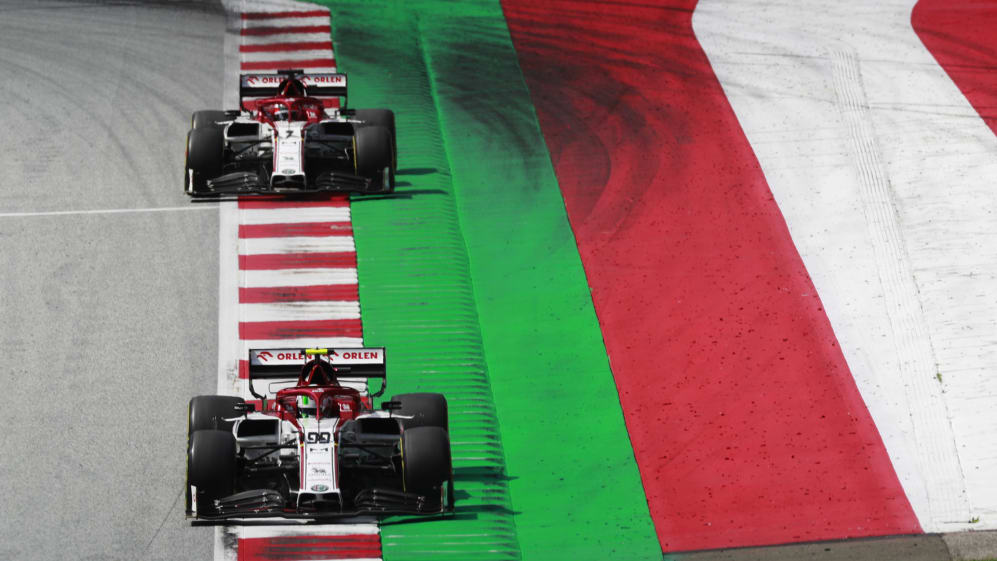 Raikkonen's race engineer – and the man who bears the brunt of Raikkonen's legendary terse radio messages these days – is Julien Simon-Chautemps. And having also worked with Raikkonen at Lotus previously, Simon-Chautemps said the Finn's directness was what made him so easy to work with.
"He is very straightforward man and there are no grey areas with him," he said. "He knows exactly what he needs and what he wants to do and that makes our life a lot easier. He could be a very good race engineer actually, and sometimes that makes my life easier, sometimes a little bit less so!
"But he's a really good guy, a very quick driver, extremely good in knowing what the cars needs and what he needs to do to make it go fast, so that's what is important. He's a great asset for the team."
The last word should come from Peter Sauber, Alfa Romeo's totemic, publicity-shy spiritual head – and the man who took a punt on a stony-faced 20-year-old veteran of just 23 car races when he signed Raikkonen back in 2000.
"Three hundred and twenty-three race starts are nice, but numbers are not so important," said Sauber. "What is important for me is that Kimi still has the same charisma that made me sign him 20 years ago."