'He pushed us in every area' – Aston Martin expect to reap the rewards of Vettel's efforts in coming seasons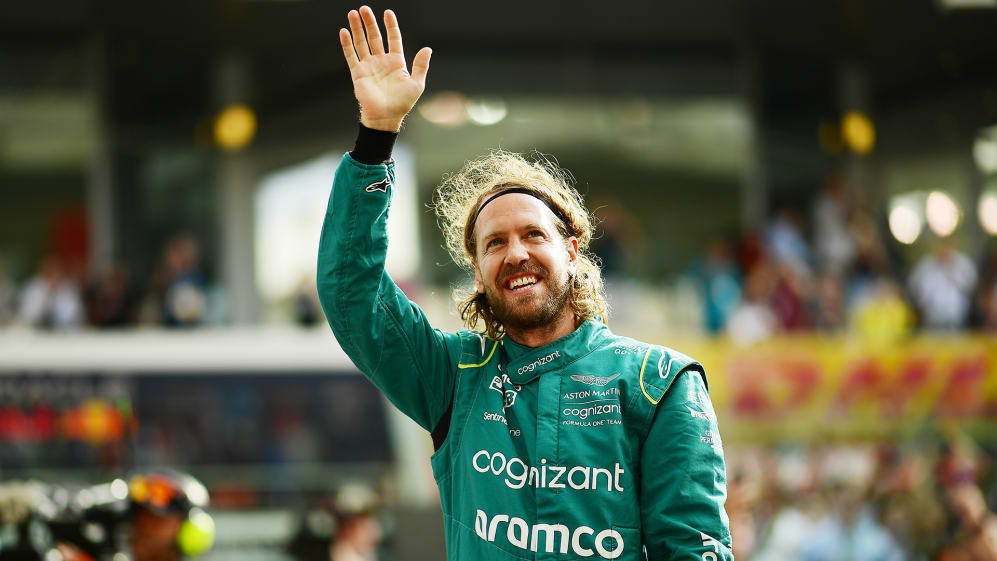 Sebastian Vettel helped Aston Martin "lift their game" during his two years on board despite results being hard to come by, according to the team's Performance Director Tom McCullough.
Vettel recently walked away from the sport after a difficult spell at the Silverstone outfit, with a podium finish at the 2021 Azerbaijan Grand Prix one of few on-track highlights – and a far cry from the four world titles he achieved with Red Bull and the regular wins he bagged at Ferrari.
However, Vettel was clear that despite "failing" in their ambitions together, he felt "very happy and proud" of the work carried out as Aston Martin work towards becoming a winning force in the future.
READ MORE: 'He's one of the greatest F1 drivers ever' – Horner picks out the season Vettel reached a 'different level'
Asked to reflect on the job Vettel had done for the squad, McCullough said: "He's had a big impact on our team. He came from two big teams with the experience of winning races, winning championships, so he brought a lot of knowledge to our team, on a lot of small details: how to operate and how to develop the car, and what actually is important.
"The driver is one of the best sensors. We've got some very good tools and software, but the driver input is key. He's very motivational, he's a lovely human being. He pushes everyone in every area, and he's helped us lift our game.
"Unfortunately, we've not quite given him a car good enough for him to challenge further up the grid, but we've definitely learned a lot from him and improved. I think, hopefully, in the next few years, we're going to see the results of that."
As for Aston Martin's prospects in 2023 – keeping in mind their ambitious plan of achieving title glory by 2025 – McCullough expressed optimism that the outfit can make progress from back-to-back P7 classifications in 2021 and 2022, with Fernando Alonso set to join the team in Vettel's place.
His comments come after a shift in development direction amid struggles with porpoising early in the 2022 campaign, spearheaded by a major upgrade package at the Spanish Grand Prix, and the bedding in of new key staff, including Technical Director Dan Fallows – formerly of Red Bull.
READ MORE: From Magnussen's mega comeback to the pursuit of Piastri – 8 crazy storylines from the 2022 season
"We've made a lot of progress, but we started a bit too far back. I think we brought a lot of new people in and they are working well within the team, and we're on a path, we're all developing the same way," added McCullough.
"We know where the limitations are, we know what we've got to do. It's just a matter of getting heads down and pulling the team together, as we grow, to try to continue to develop and produce a better car next year."