Feature
From Magnussen's mega comeback to the pursuit of Piastri – 8 crazy storylines from the 2022 season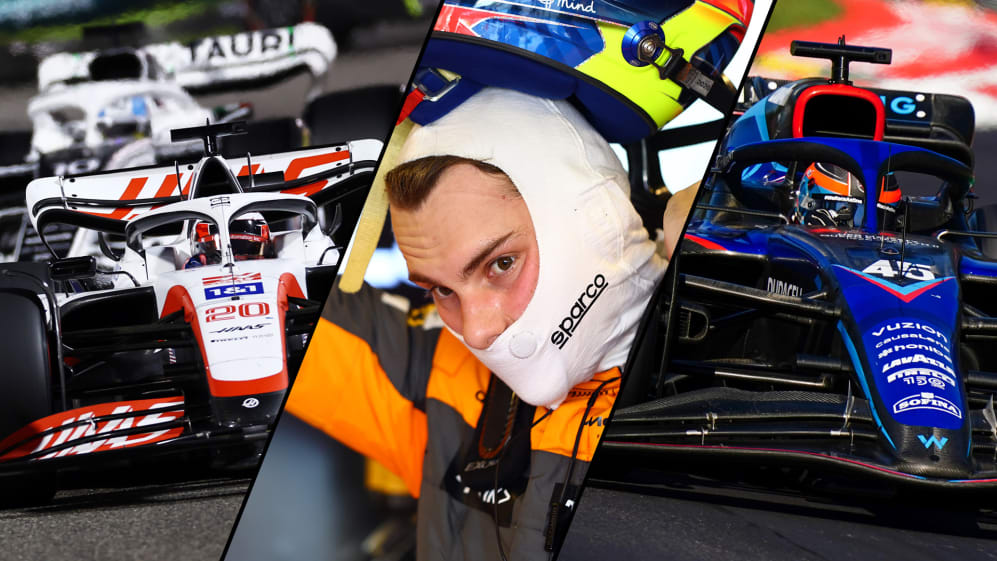 We saw plenty of racing action and drama as Formula 1 toured the world again in 2022, but there was just as much intrigue off track as on it. As the dust settles on a thrilling season, we've picked out eight stories that kept the paddock talking for days on end...
1. Magnussen's 'Viking comeback'
In the build-up to the pre-season test and season opener in Bahrain, journalists' keyboards lit up with the news that Haas had parted ways with Nikita Mazepin and called up former driver Kevin Magnussen for a spectacular last-minute return.
Released from his sportscar commitments and eager to make the most of what was his third shot at F1 (having been dropped by McLaren after his debut 2014 campaign and by Haas at the end of 2020), the Dane and the VF-22 hit the ground running.
READ MORE: 'The craziness continues!' – Magnussen ecstatic with P5 on F1 return
Having claimed a stunning P7 on the grid, Magnussen made that a scarcely believable P5 on race day after both Red Bulls dropped out late on. Cue team boss Guenther Steiner with the now immortal line: "Kevin, that was some ******* Viking comeback!"
2. Alonso swaps Alpine for Aston Martin
While the 2022 rules reset produced some exhilarating wheel-to-wheel racing, there was off-track activity to match. Take F1's silly season as an example, which was well and truly kicked off when Alonso made the bombshell decision to call it quits at Alpine and join Aston Martin, with even Alpine boss Otmar Szafnauer caught on the hop by the Spaniard's shock announcement.
Now 41, Alonso wanted more than a one-year extension from Alpine and, with talks reaching an impasse, he accepted the advances of Aston Martin, who were looking to replace departing world champion Sebastian Vettel with another multiple title winner.
ANALYSIS: Why Alonso accepted Aston Martin's advances and signed a shock deal – and why it could be a perfect match
"I still have the hunger and ambition to fight to be at the front, and I want to be part of an organisation that is committed to learn, develop and succeed," said Alonso, who will continue his chase for a third world title in British racing green.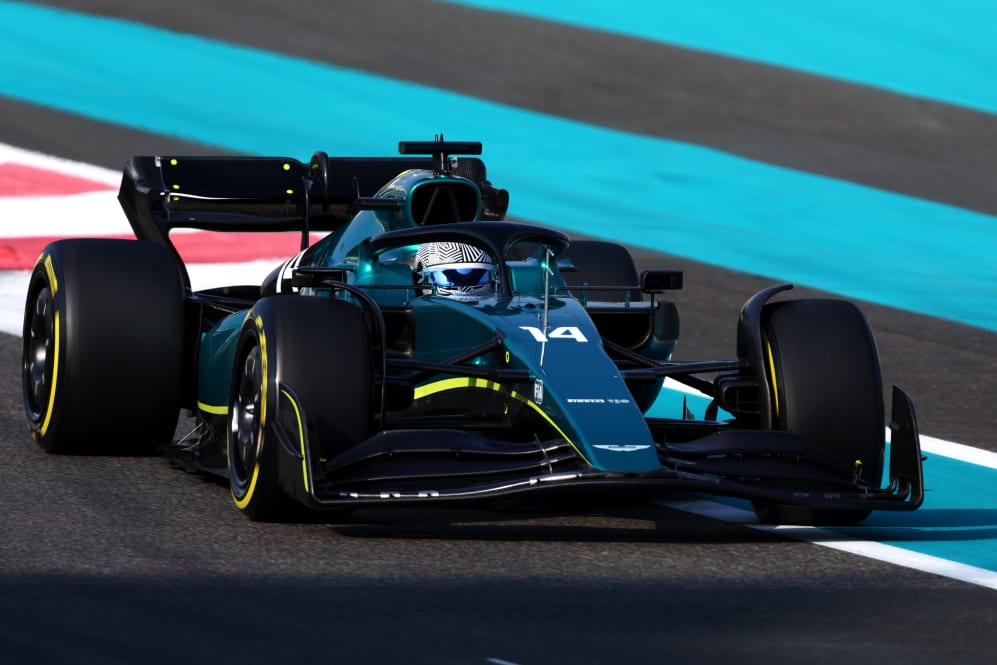 3. The Piastri tug of war
Alonso's decision had a knock-on effect, with Alpine acting quickly to announce that junior driver and F2 champion Oscar Piastri would be stepping up to partner Esteban Ocon for 2023. But then came an incredible twist, as the Australian posted on social media publicly denying the news.
It soon emerged that Piastri had already signed for McLaren, amid doubts over Alpine's plans for him, and both teams laid their claim. In stepped the Contract Recognition Board, who eventually determined that McLaren held the valid contract, with Daniel Ricciardo moving aside for his younger compatriot.
EXCLUSIVE: Piastri on joining McLaren, leaving Alpine and making his F1 debut
After a draining few weeks, which saw Alpine question his loyalty and a barrage of criticism online, Piastri could draw a line under the matter and look forward to realising his F1 dream. Alpine, meanwhile, would go on to sign Pierre Gasly from AlphaTauri to race for them in 2023, which sparked off more developments in the driver market...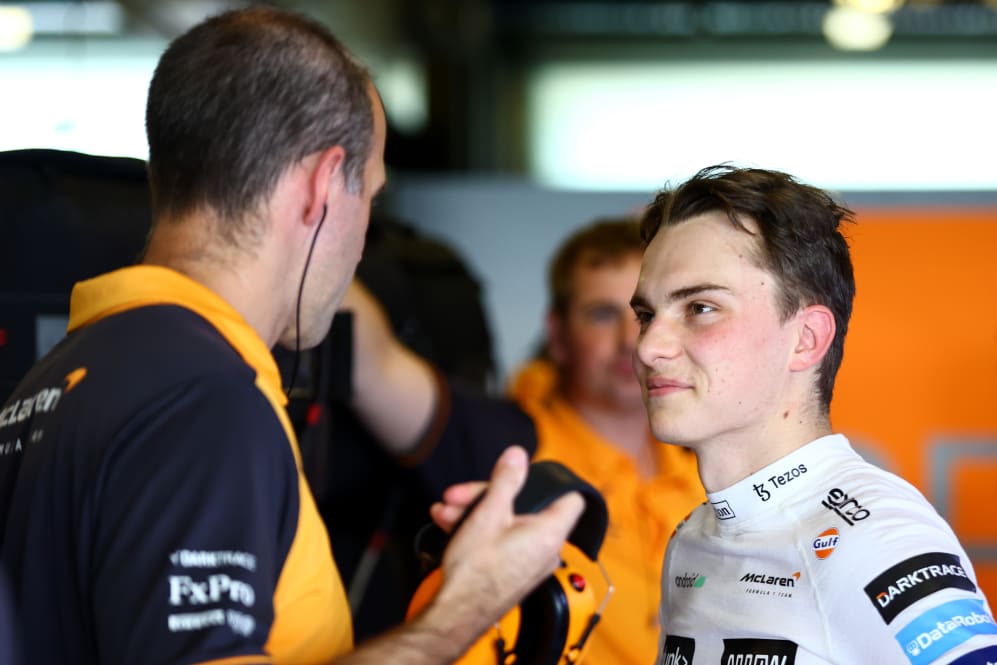 4. De Vries makes the most of his golden chance
Nyck de Vries finds himself in the enviable position of having driven more current-spec F1 cars than anybody else in 2022, thanks to his Mercedes reserve role and the sport's requirement for each team to run a 'rookie' driver in two FP1 sessions.
The former F2 and Formula E champion represented the works team, Williams and Aston Martin in free practice over the course of the season. This included a particularly busy weekend at Monza where, after driving in FP1 for Aston, he then swapped race suits and jumped into the Williams as a super-sub for the unwell Alex Albon.
READ MORE: 'The phone just kept going' – De Vries details his whirlwind rise from super-sub to full-time F1 seat
De Vries grabbed the opportunity with both hands, out-qualifying and out-racing regular team mate Nicholas Latifi en route to a superb points finish on his F1 debut.
His eye-catching maiden run caught the eye of several teams up and down the pit lane, but thanks to some help from his friend Max Verstappen, he ended up signing with AlphaTauri to replace the Alpine-bound Gasly – and got to try out their car at the post-season test in Abu Dhabi for some extra fun!
5. Leclerc's late penalty confirms Verstappen as champion
After an early charge from Charles Leclerc and Ferrari, the championship momentum soon shifted towards Max Verstappen and Red Bull. Victory after victory, and troubles for the Scuderia, meant Verstappen had a chance to wrap up the title as early as the Singapore Grand Prix.
However, following an uncharacteristically poor weekend at Marina Bay, Verstappen's first realistic shot came a week later in Japan. Torrential rain added to the challenge on race day and, despite driving like a champion to win again, it looked as though his celebrations were going to be delayed for at least another round.
READ MORE: Verstappen crowned world champion with Japanese GP victory after late penalty for Leclerc
That was until Leclerc cut the chicane on the final lap to defend second place from Sergio Perez, with the subsequent five-second time penalty dramatically dropping him to P3 and generating a points swing that confirmed an initially confused Verstappen as a back-to-back world champion.
6. Magnussen stuns with his maiden pole
While both titles were settled with a few races to spare, there were still plenty of surprises during the 2022 run-in. None more so than Magnussen's incredible pole position at the Sao Paulo Grand Prix – his and Haas's first in F1.
With on-off rain playing havoc throughout qualifying, Magnussen used a gap in the weather at the start of Q3 to get a banker in on slick tyres, before George Russell slid into the gravel and caused a red flag. As the rain intensified again during the stoppage, rivals had no hope of improving when the session resumed.
READ MORE: Magnussen masters timing at Interlagos to claim sensational maiden pole position in wet-dry Friday qualifying
A highly unlikely pole therefore went Magnussen's way and an outburst of emotion followed in the Haas garage as the team realised what they had achieved, with the smiles spreading across the F1 paddock.
7. Hulken-back
While Nico Hulkenberg last held a full-time F1 seat with Renault back in 2019, he's kept his foot in via several 'super-sub' appearances over the last few years.
After three outings for Racing Point in 2020, he returned with the rebranded Aston Martin in early 2022 as cover for the covid-stricken Sebastian Vettel. That gave him some valuable running in F1's new-spec cars and, as the silly season played out, he became a viable option for Haas – the two parties having held talks in the past but never reached an agreement.
ANALYSIS: Why Haas split with Schumacher, how Hulkenberg got the nod – and why Steiner isn't worried about tension with Magnussen
But this time the Steiner-led team opted to part ways with Mick Schumacher and bring in Hulkenberg's experience, meaning the 35-year-old will once again grace the grid in 2023 and have another shot at breaking his podium duck.
8. Ricciardo returns to Red Bull
With Ricciardo and McLaren parting ways a year earlier than planned after two tricky seasons, all eyes were on where the eight-time Grand Prix winner would go next – and the result saw his F1 career go full circle.
Having initially been linked to drives at the likes of Haas or Williams, Ricciardo made it clear that he wanted a break from the sport to "rebuild myself" and "come back with a vengeance" in 2024, providing a competitive seat is available.
BEYOND THE GRID: 'I don't feel completely done' – Ricciardo opens up on his chances of F1 racing return
That left him in the somewhat surprising position of considering reserve roles and, after flirting with Mercedes, he reunited with Red Bull – the team he boldly walked away from four years ago. Simulator and marketing duties will follow, while Ricciardo waits to see if the fire inside him returns "in a big way"…