'He was a great inspiration' – Vettel and Ricciardo offer heartfelt tributes to Dietrich Mateschitz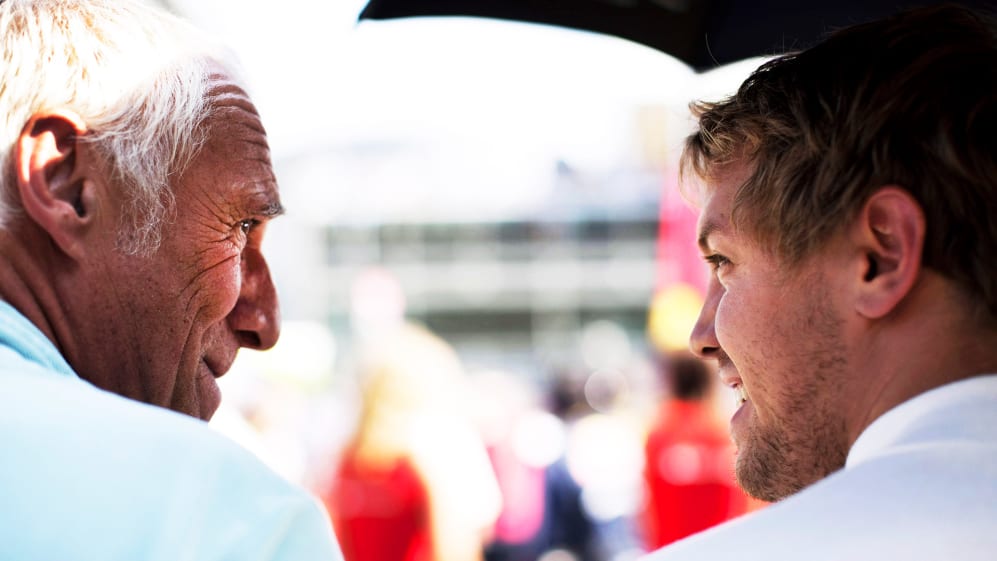 Former Red Bull drivers Sebastian Vettel and Daniel Ricciardo have shared their memories of Dietrich Mateschitz after taking time to reflect on his passing, describing the Austrian as "extremely humble" and someone with a "big heart".
Mateschitz, co-founder and owner of the Red Bull brand, died at the age of 78 ahead of last weekend's United States Grand Prix, where his F1 team claimed their fifth constructors' title and first since 2013.
READ MORE: Verstappen dedicates record-equalling victory and constructors' title to late Red Bull co-founder Mateschitz
Asked about the news in Austin, an emotional Vettel stated that "I don't think I'm ready" to offer any thoughts, having been supported by Mateschitz's company from his junior days, before progressing to Toro Rosso and then Red Bull, where he won four F1 world titles from 2010 to 2013.
But speaking as the paddock reconvened in Mexico City for this weekend's Grand Prix, he took the time to reflect on the "outstanding and probably unprecedented" impact of the Mateschitz-led Red Bull operation on the sport.
"We had a very good relationship. It's been a real shock last week to hear the news. It's a massive, massive loss. To me he's been a great inspiration, because he's always been himself," said Vettel.
"It will be a huge loss for the Red Bull family, not just for racing, us in F1, with the impact of two teams on the grid and the drivers, but speaking for so many other sports where the Red Bull brand had such a huge impact, helping kids, girls, boys, men, women along the way… helping them to chase their dream.
READ MORE: Dietrich Mateschitz 'would have been very proud' says Horner, as Red Bull seal first constructors' title since 2013
"It's all down to Dietrich and the idea he had in his head, what he wanted to do with the brand, and that's what he created. Everybody who had the privilege to get to know him and be with him... [he was] extremely humble, kind and just [had] a good and big heart."
Ricciardo, who followed the path trodden by Vettel on his way to F1, at Toro Rosso and then at Red Bull, where he spent a season alongside the four-time world champion, was equally complimentary about Mateschitz as a boss and a person.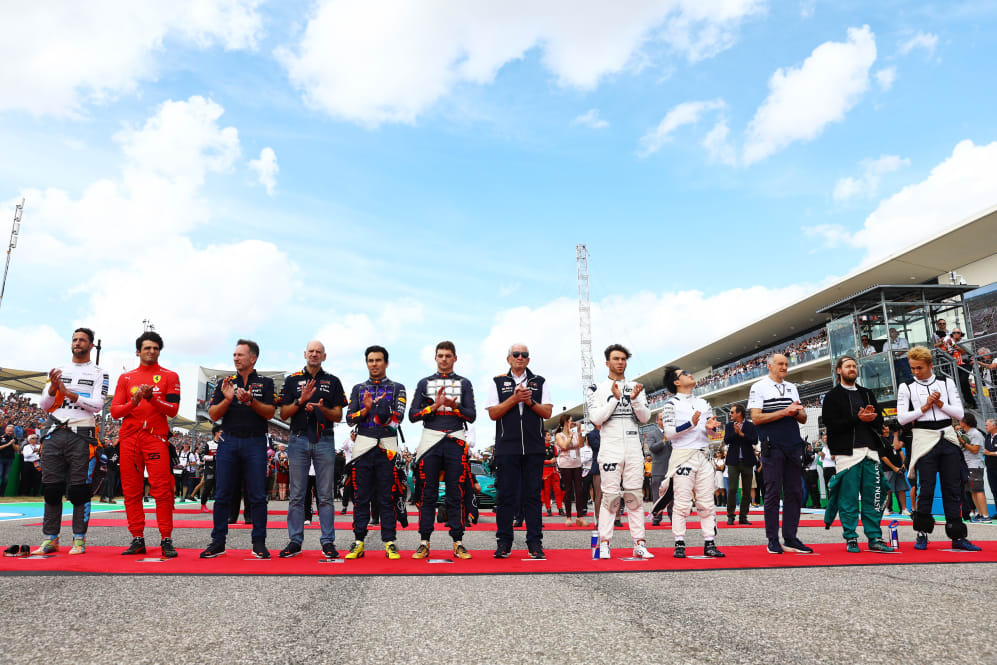 "There was so much about Dietrich in terms of the way he carried himself. He was always happy to be out of the limelight," said Ricciardo, who won seven Grands Prix with the senior Red Bull team.
"What he did for so many Red Bull athletes was phenomenal, but he never really looked for too much praise. It was just something that he was able to do – I feel like – from the goodness of his heart. He gave so many of us an opportunity to really achieve our dreams.
OBITUARY: Remembering Dietrich Mateschitz, Red Bull and AlphaTauri's quiet patriarch
"I've thought about it a lot and there's honestly really two groups of people in my life who have put me in this position – it's my parents and it's Dietrich and Red Bull. They've provided this opportunity for me to really chase this career, chase this dream – for that I'll be forever grateful.
"But him as a human, as an individual, he was humble and warm. Not often, I think, someone with such success maintains such behaviour. He was an extremely good role model for someone who had done so much with their life, and had that career – [it's] admirable."