Helmut Marko 'really happy with my results', says Gasly – but possibility of Red Bull return 'not my call'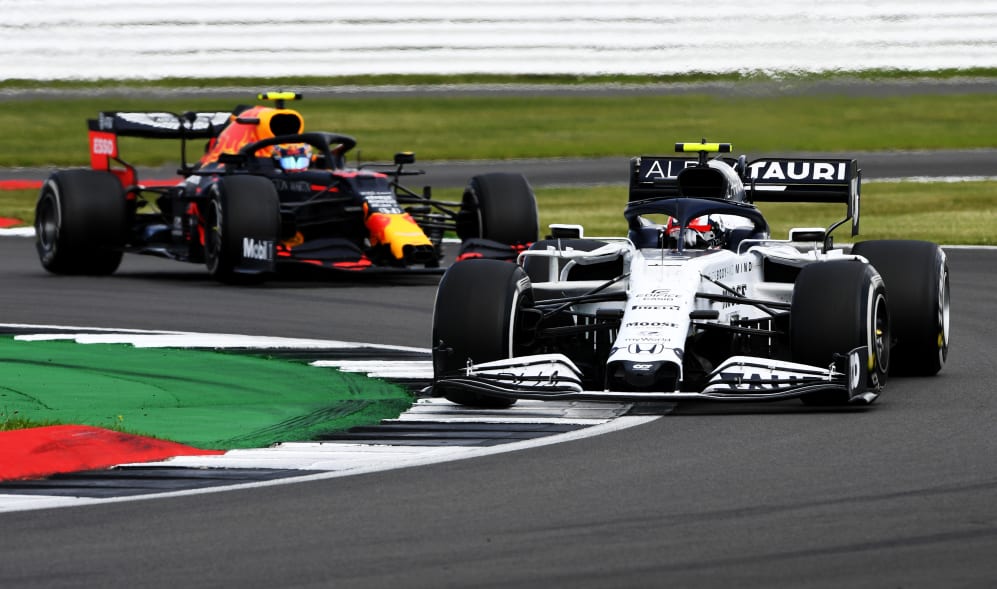 Nearly 12 months since he was replaced by Alex Albon at Red Bull, Pierre Gasly has revealed that the brand's motorsports advisor Dr Helmut Marko has been "very happy" with the AlphaTauri driver's strong start to the 2020 season.
Gasly has twice finished in seventh place so far this year, most recently at last weekend's British Grand Prix, meaning he's outscored team mate Daniil Kvyat 12 points to 1 – while Gasly is winning the intra-team qualifying battle at AlphaTauri 4-0.
READ MORE: Gasly hails P7 Silverstone drive as 'one of my best races'
And asked whether he felt his strong start to the season would have any bearing on his chances of returning to the Red Bull squad he was demoted from midway through 2019, following a poor run of form, Gasly replied: "I know Helmut is really happy about the results and the performances in qualifying and the races. But at the end of the day, it's not my call.
"The only thing I can do for myself, which is the only thing I'm focused on, is just performing every weekend and trying to grab at every opportunity that comes at me.
"That's the only target. I've always believed as long as you put in strong performances, sooner or later opportunities will come. Only the future will tell, but at the moment I'm just focusing on my job and trying to deliver the best of myself."
In a near-mirror image of last season, Gasly's impressive start to the year has thrown the performance of Albon into strong relief, with the Thai driver once again forced to defend his form to the media in the run-up to the 70th Anniversary Grand Prix.
READ MORE: Albon rejects call for more 'patient' approach after clashes with Hamilton and Magnussen
But after finishing ahead of Albon at the British Grand Prix, Gasly revealed that he was simply happy to have carried his own strong form from the tail end of 2019 into this season, having netted his first ever F1 podium with Toro Rosso at the 2019 Brazilian Grand Prix.
"I must say, it's been going really well since the start of the year, and that's what was one of our targets – to keep the momentum from last year," said Gasly. "We had a very strong second part of the season with the team and wanted to keep that momentum, and I think pretty much every weekend, we managed to maximise the package we have, so I think that's positive.
"We need to keep that strong from in the coming races and last week I don't think there was much more for us to do in quali and the race and I must say I really enjoyed it, had a lot of fun as well, so I'd be really happy to repeat that this weekend."