Feature
LONG READ: The Rise, Fall and Redemption of Pierre Gasly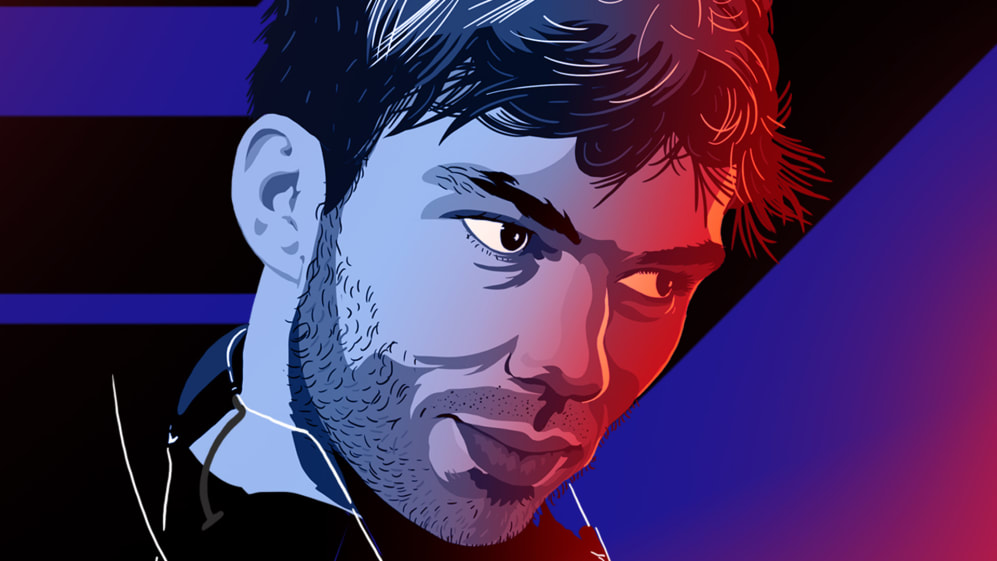 Nobody wants to be demoted. It dents your pride. It hurts you confidence. It makes you feel like a failure. Pierre Gasly suffered such emotions over the summer break, after Red Bull motorsport advisor Helmut Marko called him up and told the Frenchman his time at Red Bull was over, and that he would be heading back to Toro Rosso.
It was like a punch to the stomach. And it floored him. His Red Bull chance was supposed to be the start of something special. Driving for a big team – capable of Grand Prix victories – had been his dream since he left the family home aged just 13 to pursue a career in motor racing. Instead, after just 12 races, he was done, sent packing to the junior team.
READ MORE: Gasly admits he was 'shocked' at Red Bull demotion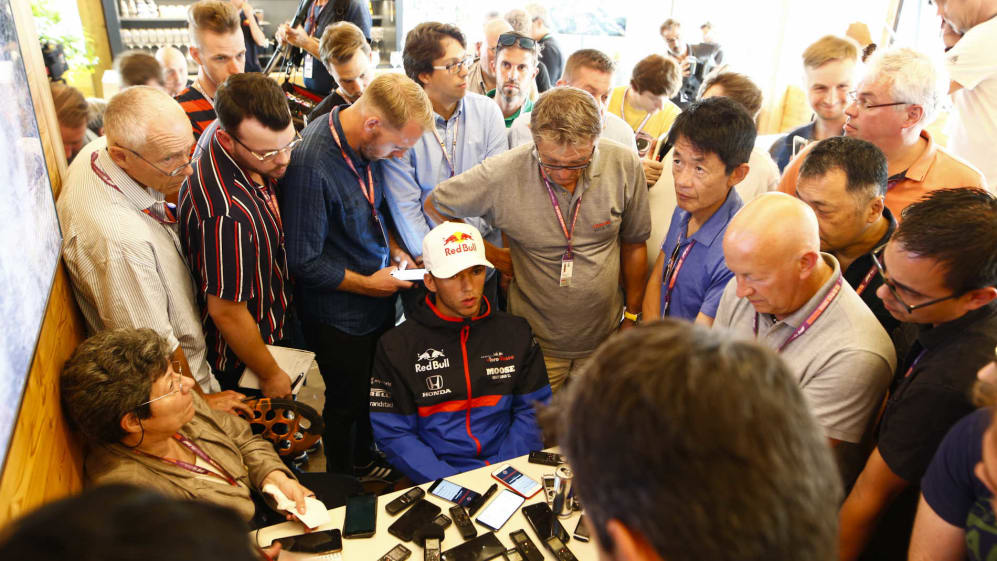 This was not how it was supposed to be. Gasly had impressed during his first full season with Toro Rosso, scoring a fourth place in the team's second race with Honda in Bahrain and going on to score 29 points, more than seven times the tally of his team mate Brendon Hartley. He was quick – and consistent. So when Daniel Ricciardo made the shock move to leave Red Bull, Gasly was snapped up.
Red Bull boss Christian Horner hailed Gasly's "undoubted talent" and described him as "one of the most exciting young drivers in motorsport" when his deal was confirmed. The general feeling within the paddock was that the Frenchman had proved himself worthy, but in an ideal world, he would have perhaps spent another season refining himself before making the step up to the big leagues.
But needs must. And opportunities don't come up all that often in F1 – as Nico Hulkenberg will well know – so Gasly snatched it with both hands. Things started badly, when he crashed twice in pre-season testing. Not ideal, especially when your team is short on new parts…
Things didn't get better once the campaign got going, with Gasly no match for Verstappen. And despite flashes of speed – like his Q1 lap in the Azerbaijan Grand Prix that put him on top of the pile – he was more often than not comfortably slowest of the drivers in the top three teams.
His record versus Verstappen before the summer break made for bleak reading. In 12 races, he managed 63 points, which was just over a third of the Dutchman's total (181). In races they both finished, only once did Gasly finish ahead. Yes, he scored points in nine of those 12 races, but only twice did he manage double figures (fourth was his best finish).
| | GASLY | ALBON |
| --- | --- | --- |
| Average deficit to Verstappen in qualifying | +0.890s | +0.494s |
| Out-qualified Verstappen | 1 in 12 | 0 in 8 |
| Saw chequered flag before Verstappen (where both drivers finished) | 1 in 11 | 2 in 4 |
In the same period, Verstappen scored two wins and three podiums. Even with Gasly's disappointing form, Red Bull were within a sniff (well, 44 points) of Ferrari in the fight for second in the constructors' championship. Just think what they could have achieved had he scored more heavily, more often.
His qualifying form was more damning. Just once did he manage to get ahead of Verstappen in 12 attempts, and on average he was a staggering 0.890s slower than the Dutchman over one lap. At the time, it was the worst deficit of any team mate. For context, in the eight races Albon has partnered Verstappen, his deficit is quite a bit better at 0.494s.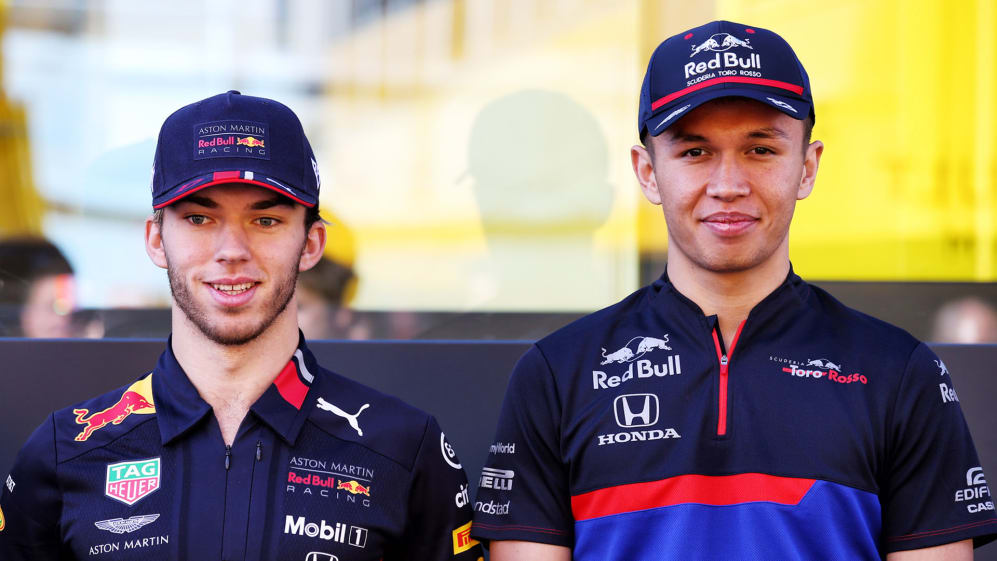 So Red Bull took the plunge and pulled the plug, sending Gasly back to Toro Rosso and giving Albon his go (you could argue it was the right call, as he bettered Gasly's 12-race total of 63 points in just seven outings). When they demoted Daniil Kvyat, he struggled to find his mojo and needed a year out to get his head right. Gasly hasn't required that. He's got back on it straight away.
During that period, he has scored 32 points – exactly four times as many as team mate Kvyat, who himself has looked like a better, more mature version of himself since returning this year. Across qualifying and the races, though, Gasly has consistently been the quicker of the two, even if he only marginally leads the head-to-head 4-3. In qualifying, that advantage is slightly better at 5-2, with the Frenchman on average 0.259s quicker than the Russian.
READ MORE: 'This is the best day of my life' says Gasly after stunning Brazil podium
His podium in Brazil was fortunate, of that there is no doubt. But he was comfortably the fastest driver in the midfield, and would have, worst case, finished seventh had all the top six drivers finished. That form, coupled with his other four points finishes in eight races, suggests Gasly is back on form.
And with just one race to go, he's in sixth in the drivers' championship, level on points with Carlos Sainz and 11 clear of Albon. When he joined Toro Rosso, the chances of him holding on looked bleak. Now he has a great chance of a remarkable finish. But how has he done it?
2019
Drivers' standings pre-Abu Dhabi
POSITION
POINTS

6

Pierre

Gasly

Toro Rosso

95

7

Carlos

Sainz

McLaren

95

8

Alexander

Albon

Red Bull Racing

84
"I think in that environment, where it is a bit less pressured and the car's perhaps a bit easier to drive, he's driving brilliantly," says Horner. "I think that's great for him, great for his confidence and for Toro Rosso as well. It's great to see him get that podium."
When Gasly was at Red Bull, he was perhaps guilty of pushing too hard – so keen was he to make a good impression. His lack of F1 experience was shining through and he struggled to find a good set-up, all too often getting lost down a rabbit warren.
At Toro Rosso, the car is more forgiving and better suited to his more aggressive style of driving. On top of that, he has slipped seamlessly back into the team. He gets the engineers. And they get him. They adopt an unwritten language he was unable to replicate quickly in his short time with Red Bull.
As one team source put it, Gasly and his engineers at Toro Rosso "are like family". You could see the genuine, heartfelt emotion in the faces of the engineers in the garage on that last lap in Brazil, as they skipped breaths watching Gasly hold off six-time world champion Lewis Hamilton all the way to the line. The eruption in the garage and on the pitwall was explosive.
The tight hugs they gave him when he reached Parc Ferme were the kind your grandpa gives you when you tell him you've passed an exam or got a new job. It's the kind of squeeze that tells you he's proud and glad to be related, without him having to say a word.
READ MORE: New record... Brazil 2019 trumps Monza 2008 for F1's youngest ever podium
It's that kind of relationship that has meant that, since returning to Toro Rosso in Belgium, and despite never having driven their 2019 STR14 challenger, Gasly was able to get back on the pace quickly, and has got close to achieving the maximum potential of the car at every race since. It's one team, made up of people working in absolute harmony. That's something Gasly very rarely achieved at Red Bull – and something few drivers, in any team, manage to achieve.
Demotion, then, doesn't always have to dent your pride. Or hurt your confidence. Or make you feel like a failure. It can be used as motivation to reboot yourself and become even better. Pierre Gasly 2.0 – a quicker and more refined specification – has proved that.