'He's got special sensors in his a***!' – Kovalainen on why he struggled to match ex-team mate Hamilton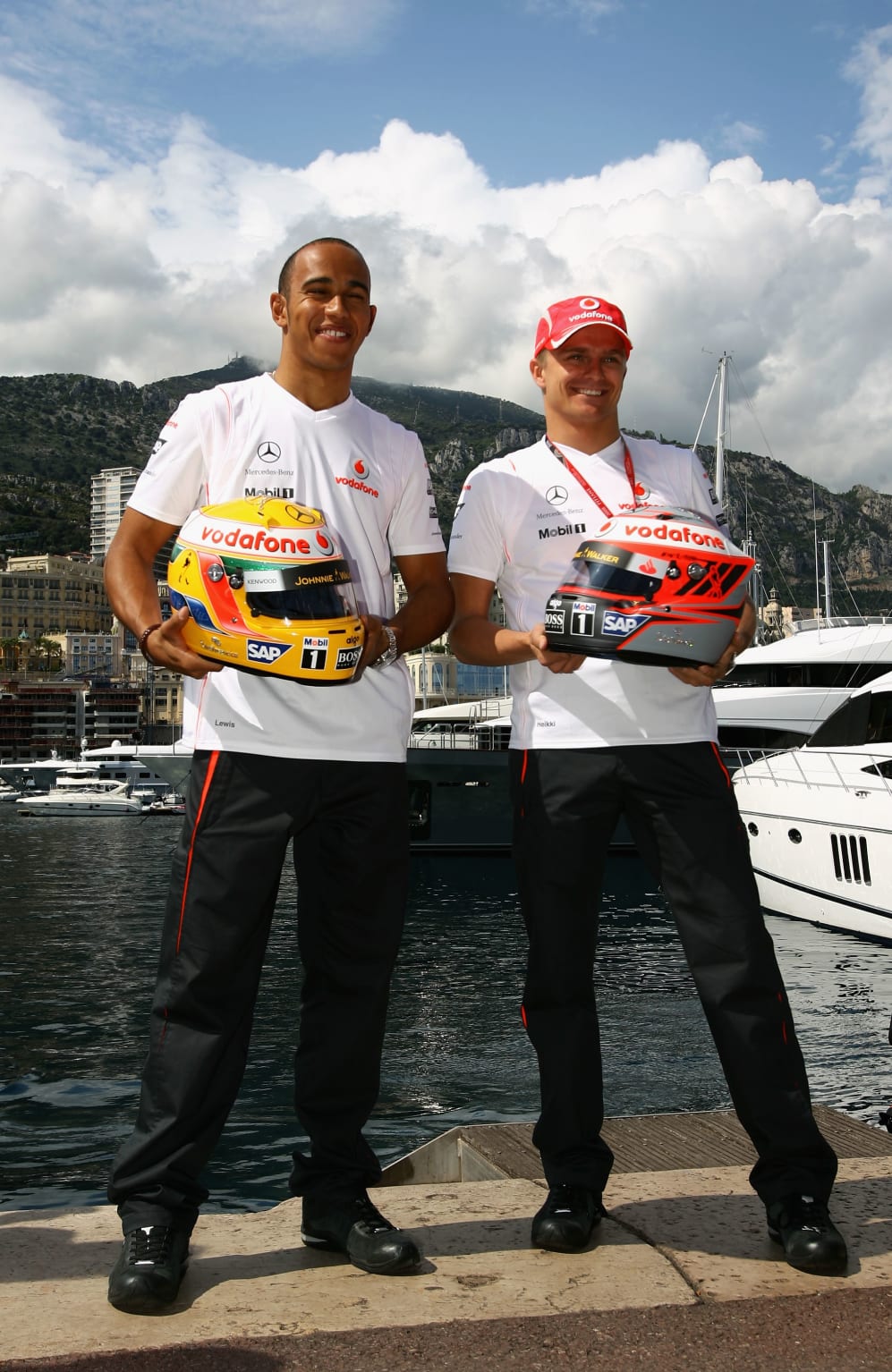 Heikki Kovalainen spent two years as team mate to Lewis Hamilton at McLaren, but struggled to match the Englishman for pace during their time together, finishing seventh in 2008 when Hamilton won the championship, and 12th in 2009 to Hamilton's fifth.
And in the latest Beyond The Grid podcast the Finn explained why he had such a hard time against the now-six time champ.
"I think the main area that I struggled to match him was braking areas, so he was able to brake later and harder and he was able to hit the apex and make the exit the same as mine," Kovalainen explained.
"Generally his lines were a bit more square than mine so he braked late and deep, the car, in quite a short distance. And his exits were quite straight and I think that's one of the reasons over the years that he's been able to look after tyres also very well.
"He puts less energy into the tyres, and when he puts the energy he puts it into places where it hurts the tyres less."
As he revealed on the podcast, Kovalainen gave this exact advice to Hamilton's current Mercedes team mate Valtteri Bottas in 2017 – telling his compatriot to watch the Briton's style of entering and exiting corners.
"I was loading the tyres, I was making corners quite long and that's kind of my driving style and I remember at McLaren the engineers were also saying Fernando's [Alonso's] style [was] a bit similar, Kimi's [Raikkonen's] style and Mika [Hakkinen's] style – they all carry a lot of speed into the corner and they make corners very long – whereas Lewis, he arrives, brakes late, turns the car sharp and has a straighter exit so that the tyre has less energy.
"And I remember… the braking areas were always where I was struggling against him. So I think that's one of the key areas where he's very good.
READ MORE: F1's 'one-win wonders' - how many do you remember?
"He's very good at driving when the car doesn't have the maximum aero load and the car is moving around a bit more and you're kind of sitting on the [edge of the] mechanical grip, and on the tyre grip, if you like.
"He's very good at that – he's got some special sensors in his a*** that he can just tiptoe on that edge just a bit beyond everyone else, I think."
Ultimately Kovalainen's pace dropped off towards the end of his time with McLaren and he left the team after two years at the end of 2009. And he says racing alongside such a formidable team mate as Hamilton took its toll on him.
"I felt both years there it was hard for me. He was just that tiny bit faster all the time and I had to stretch every session.
"It was straight from the winter test, I always had to stretch to match him or be ahead of him. An average lap wasn't good enough. And when you've done that for a year and a half, I kind of ran out of energy, and the second half of the second year, 2009 at McLaren, it's fair to say that I drove below my own ability even."
You can listen to the full show using the player above or via Apple Podcasts, Spotify or your favourite podcast app.