'He's pushed me a lot' – Norris full of praise for Piastri after F1 rookie signs new McLaren deal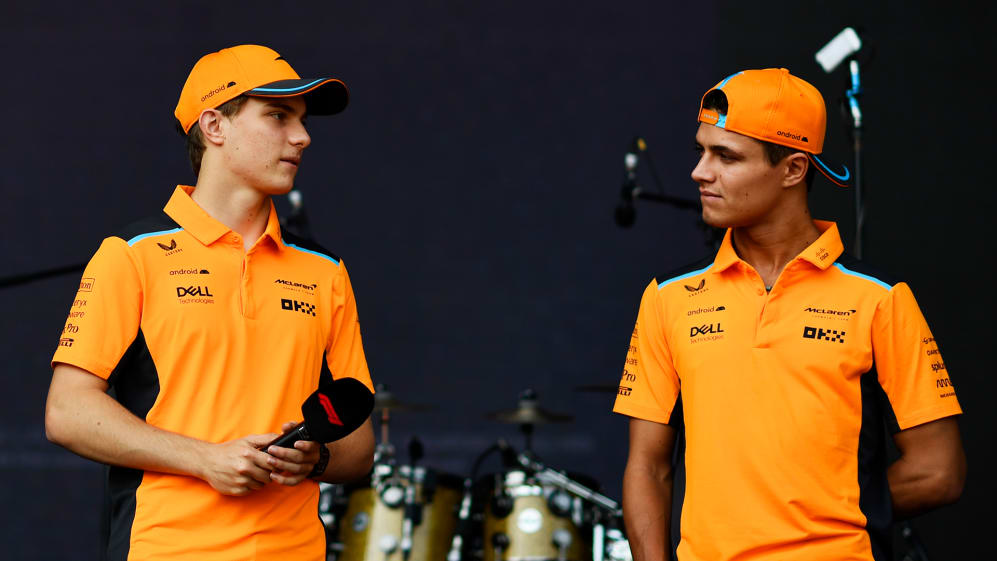 Lando Norris believes team mate Oscar Piastri has "exceeded most people's expectations" after the Australian's stellar start to his Formula 1 career with McLaren, which has led to a fresh contract.
Ahead of this weekend's Japanese Grand Prix, McLaren announced that Piastri had signed a new deal that will keep him onboard until at least the end of the 2026 season, one year beyond Norris' current agreement.
READ MORE: Piastri signs multi-year extension with McLaren until the end of 2026
It marked the latest highlight in an already encouraging rookie campaign so far, which includes a run to P2 behind Red Bull's Max Verstappen during the Sprint Shootout and Sprint in Belgium and six Grand Prix points finishes.
Giving his take on Piastri's new deal, Norris said: "First off, congrats to him. I think any contract that allows you to [stay] longer in Formula 1 is a great thing.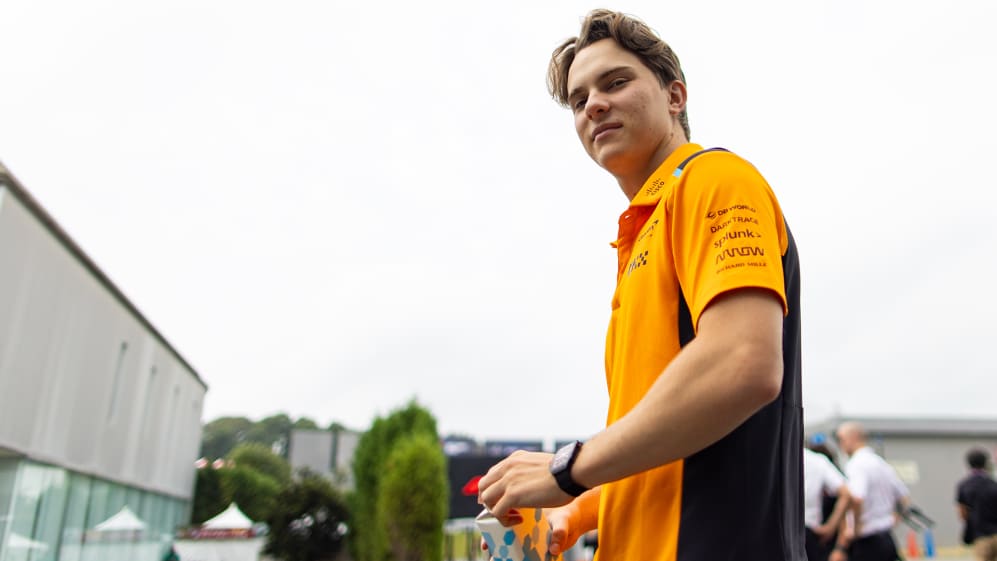 "He's performed, he's done everything he needed to, and I think it exceeded most people's expectations from what he's been able to achieve already this season.
"He's pushed me a lot – it's not a nice thing, it's not what I want – but he's done a very good job, so congrats to him for [continuing for] another few years.
ANALYSIS: Why McLaren moved to lock down Piastri with a fresh contract extension
"We've had a fun first half of the season and a lot of progress. I think for him to be part of that progress and to hopefully continue that into next year, 2025 and 2026, for himself, it's going to be something to really look forward to."
With Norris describing McLaren's line-up as "the strongest" on the grid, Piastri, sitting alongside his team mate during Thursday's driver press conference at Suzuka, weighed in with his own thoughts.
"[I'm] obviously very happy to have that announced already," Piastri commented. "I was already around for next year, but to announce it for the end of '26 now is very exciting."
Pushed on why it was a two-year extension, the 22-year-old added: "I don't know. Obviously, I've got three years after this. I think everybody… It's always nice to have a sense of security.
IT'S RACE WEEK: 5 storylines we're excited about ahead of the 2023 Japanese Grand Prix
"It made sense from my point of view and from the team's point of view as well. Longevity and continuation together is a nice bit of confidence for us all."
McLaren head into the Japanese GP weekend on a high after Norris' second-place finish and Piastri's rise from 17th to seventh – after being caught out by Lance Stroll's Q1 crash – in Singapore last time out.