Feature
HINCH'S HEROES: Who make's Hinch's list after the Sprint weekend in Qatar?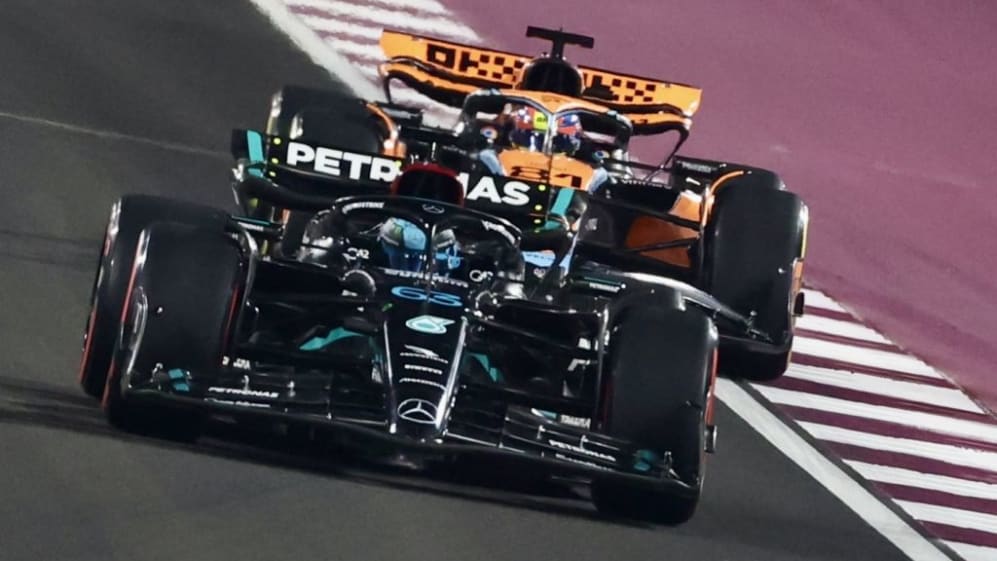 This season, IndyCar star James Hinchcliffe is taking stock after every Grand Prix and presenting his 'heroes' from the weekend, exclusively for F1.com. Here are his picks from the Sprint weekend in Qatar…
George Russell – Sprint: P4; Grand Prix: P4
It was a stellar weekend all around for Russell as he seemed to have his W14 nicely dialled into the freshly paved, 16-turn Lusail International Circuit.
Russell has struggled to match the single lap pace of team mate Lewis Hamilton on Sprint weekends – when the drivers have only one practice session before qualifying – failing to beat him in any of the Friday qualifying sessions this season. That makes the fact that he bested Hamilton in every on-track session this weekend all the more impressive.
Russell used the soft tyres for some exciting – if a little self congratulatory – passes to briefly lead the Sprint, before settling as the highest placed runner on the softs in fourth.
In the Grand Prix itself, a great getaway had him challenging newly crowned three-time champion Max Verstappen for the lead into Turn 1, but it was the soft tyre shod Hamilton that went for glory on the outside, making contact with Russell and dropping him to the tail of the field, while Hamilton himself was out on the spot.
READ MORE: Flashbacks to 2016 as Mercedes offer their views on Hamilton and Russell's crash in Qatar
From there, on a day when drivers with struggling with the physicality of the hot, fast paced race, Russell had no trick strategy or Safety Car help, he simply drove around the competition. That kind of result, when every driver was having to run at quali lap pace for all 57 laps, was just reward for a true standout performance.
Lando Norris – Sprint: P3; Grand Prix: P3
Norris spent much of the weekend kicking himself for uncharacteristic mistakes in qualifying on both Friday and Saturday, but he certainly earned the right to pat himself on the back after Sunday.
A podium in the Sprint will have been little consolation after watching rookie team mate Oscar Piastri take the Sprint Shootout pole and then a brilliant Sprint race win.
READ MORE > THE STRATEGIST: Norris reckons he could have won in Qatar with a better grid slot – but is he right?
A 10th place starting spot for the GP was also far from ideal, but he benefitted from the Mercedes-on-Mercedes crimes at the start. Restarting sixth after the Safety Car, a mix of pit cycles and on-track passes got him up to third in the final stint when a message from the pit wall to hold station and not challenge Piastri left him a bit puzzled, and no doubt perturbed.
He had been the quickest car on track at parts of the race, and on a night when every driver talked about the physicality being right on the limit, Norris was the only driver that looked like he maybe had something left in the tank. At one point he was 15 plus seconds behind Verstappen, and he ended the race only six seconds in arrears. Makes you wonder what might have been with a starting spot in the first two rows…
Valtteri Bottas – Sprint: P10; Grand Prix: P8
An uptick in form for Alfa Romeo saw Bottas make a return to Q3 in Friday's qualifying, and a run to 10th in the Sprint gave some hope for the Grand Prix itself.
One of only four drivers to start on the soft tyres, he was likely hoping for some magic on the first few laps to move through the field.
READ MORE: 5 Winners and 5 Losers from Qatar – Who impressed under the lights in Lusail?
The Safety Car for Hamilton's stricken Mercedes negated some of that benefit, and Bottas opted to stop at the time to ditch the softs.
The short first stint meant it would be longer average stint lengths to finish it off, but his physical prep was up to the job and he held on to bring home some well deserved points.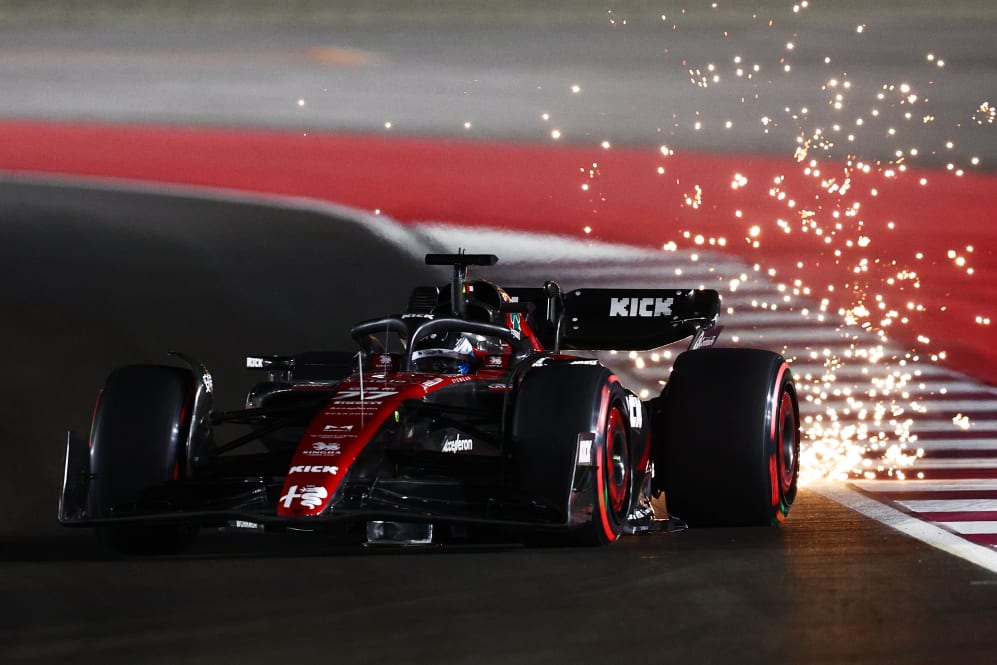 Zhou Guanyu – Sprint: P14; Grand Prix: P9
Unlike Bottas, Zhou didn't seem to find the extra Alfa pace until the race on Sunday, where he used a similar strategy – albeit in reverse – to Bottas, ie he used the over cut to great effect in the first three stints, then stopped late for a short burst on the softs.
The long early stints saw him running solidly in the top 10, and after his final stop he landed in P12, which was not a bad effort from last on the grid.
READ MORE: Zhou brands his back-row-to-points run in Qatar 'something quite special'
Throw in the fact that he, unlike many of his colleagues, was able to keep his car between the lines, and 12th became ninth after a slew of penalties were applied to other drivers.
For the Alfa Romeo squad, a double points score was a huge result on a day when both Williams and Haas went home empty handed.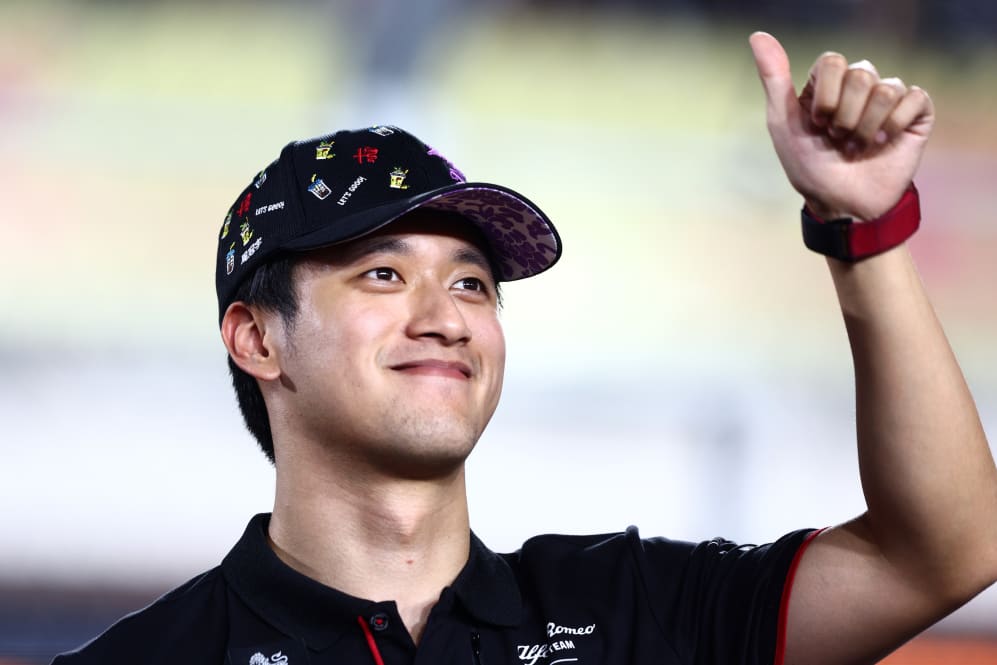 Esteban Ocon – Sprint: DNF; Grand Prix: P7
Eighth on the grid and seventh in the race sounds like a fairly routine race for the Frenchman. However, considering that the oppressive heat actually led him to throw up in his helmet at about a quarter distance, this was anything but routine as the race became as much a mental test as a physical one.
To endure those conditions for that long when your body has already protested in such a dramatic way is an enormous feat.
READ MORE: Ocon explains his 'extremely tough' run to P7 as Gasly rues costly track limit penalties in Qatar
Balancing an F1 car at the limit – especially in the flat out nature of this particular race – when your body is trying to give up on you is astounding.
And he didn't just finish the race, he kept pace with some of the best in the world, not missing a beat, not succumbing to track limits, and brought home precious world championship points for his team.