Home favourites Gasly and Ocon downcast as both fail to make Q3 in France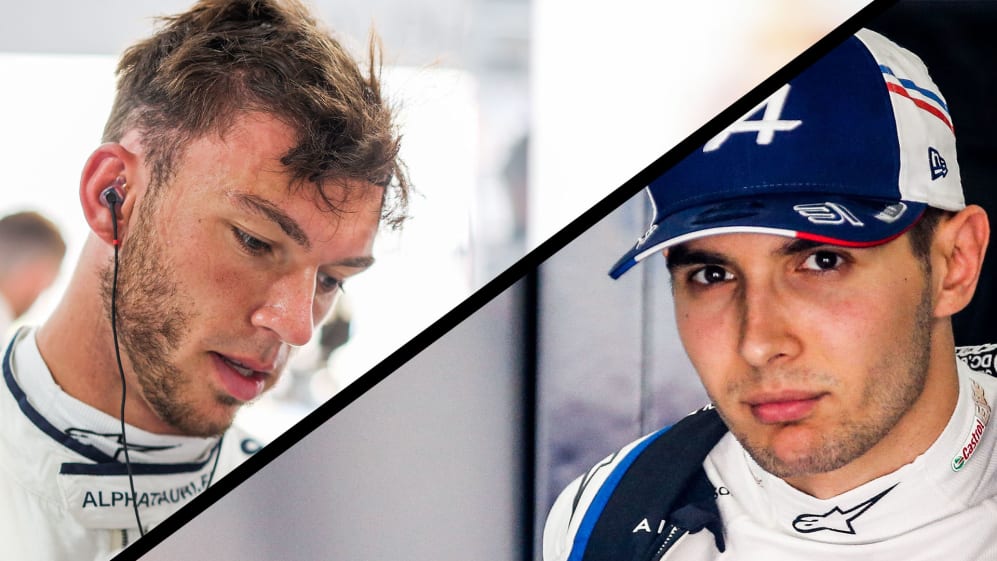 An expectant home crowd were left disappointed in qualifying for the French Grand Prix after Esteban Ocon failed to make it out of Q2 – while his compatriot Pierre Gasly fared even worse, as the local hero couldn't even extract himself from Q1.
Gasly had showed fine pace on Friday, taking P5 in Free Practice 1 and P7 in FP2. But overnight changes appeared to hurt the AlphaTauri driver, as he wound up P16 in Q1, a mere 0.016s off Alex Albon's Williams – although he's set to be promoted two spots on Sunday thanks to grid penalties for Carlos Sainz and Kevin Magnussen.
READ MORE: Sainz tows Leclerc to first French Grand Prix pole as Verstappen qualifies second
"Yesterday, we were really comfortably in the top 10 and since this morning already, it was a lot more difficult," said Gasly. "I don't fully understand why yet, but obviously extremely disappointed to miss out on Q2 for, I think, one or two-hundredths.
"To be fair, between yesterday and today, it's just been completely different, so I don't really fully understand where it stands," added Gasly. "Yesterday was very positive. But [for FP3], it felt like a different car, and then again in qualifying it wasn't great. Ultimately it was close, but it wasn't as competitive as yesterday. We need more time and we'll just need time to analyse everything."
Alpine have shown rapid pace in recent races, but struggled with an understeering A522 on Friday. Although Fernando Alonso was able to make it into the top 10 in qualifying, ultimately taking P7, Ocon had to settle for P12 at home – which will become P10 for Sunday with the aforementioned penalties for Sainz and Magnussen.
"It was not fine margins!" said Ocon after qualifying, having missed out on a spot in Q3 by 0.212s. "We were lacking way too much to have a chance to go to Q3. We were last almost in P3, so there is a lot that we need to review, but we've had a big problem with the car for quite a few races: it's inconsistent.
READ MORE: Pole-sitter Leclerc hails 'amazing' Ferrari teamwork as fired-up Sainz eyes recovery from the back in France
"Sometimes it works well, sometimes it's not there and this is not where we should have qualified today – we should have been in the top 10 easily and fight from there. It's not all over, obviously we are starting in the points tomorrow, so that's a good thing and hopefully we can hold onto some points tomorrow."