Horner delighted to have Newey on board at Red Bull for 'many seasons to come'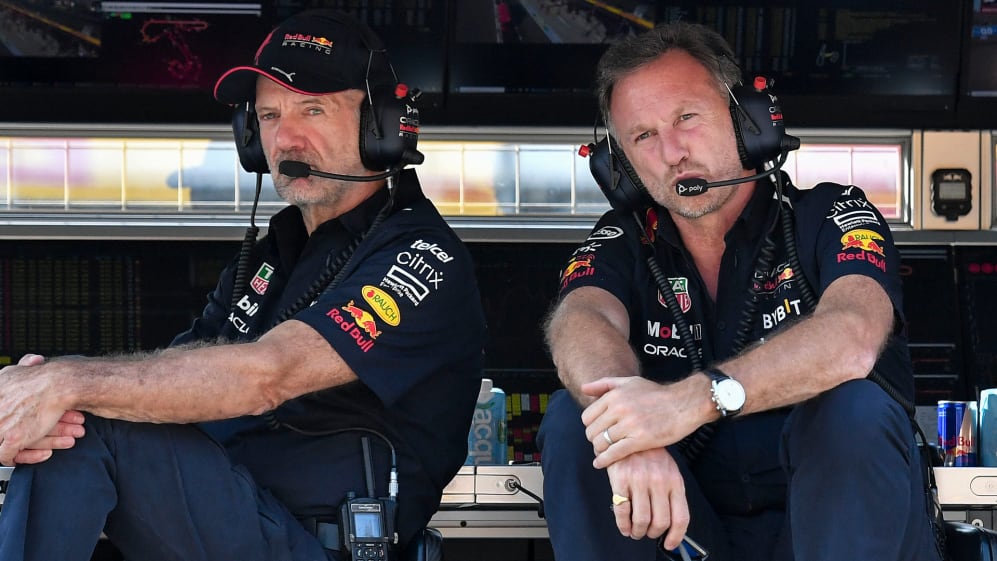 Adrian Newey has proven to be a game-changing asset for numerous F1 teams, not least Red Bull – who have won all of their titles with his expertise – and it seems that Newey will continue working with the reigning champions for years to come...
Reports emerged before the Miami Grand Prix that Newey – Chief Technical Officer for Red Bull – had agreed a contract extension with the team that won last year's drivers' and constructors' championships, the team doing the double for the first time since 2013.
READ MORE: Newey reveals 'pretty depressing' reason for Red Bull's early turbo-hybrid struggles
In Miami, Team Principal Christian Horner addressed the situation with Newey continuing to work with the team for "several" seasons in the future.
He began: "Well, we don't tend to talk about employees' contracts publicly but Adrian has been with us a long time, and that will continue for several seasons to come."
Newey's racing designs won championships in the United States before he moved to Formula 1 in the 1990s, winning titles with Williams and McLaren – after which Red Bull recruited him as they began their F1 journey.
"He's [Newey is] such an important part of our team, it's only natural for us to continue working together," said Horner.
"He and I have worked together for 17 years now – and of course he's involved not just with Formula 1 but with our advanced technologies, with the RB17 [hypercar] project coming along as well. It's something that we're delighted to have him with us, as I say, for many seasons to come."
TREMAYNE: Exactly 34 years after he first made his mark, surely Newey is now the greatest designer in F1 history
Horner later told Sky Sports F1: "The team's not ever just about one person, of course, but he's a key player in our organisation. It's great to have him with us, he enjoys the environment that he works in, he enjoys working with young, talented engineers – and we've got some incredible talent that we're nurturing and developing, and that stimulates him. He's 64 years young and just as motivated as ever."
On the track in Miami, Horner was also expecting Red Bull to face a stern challenge from rivals Ferrari and Mercedes, as the teams prepare to enter the unknown.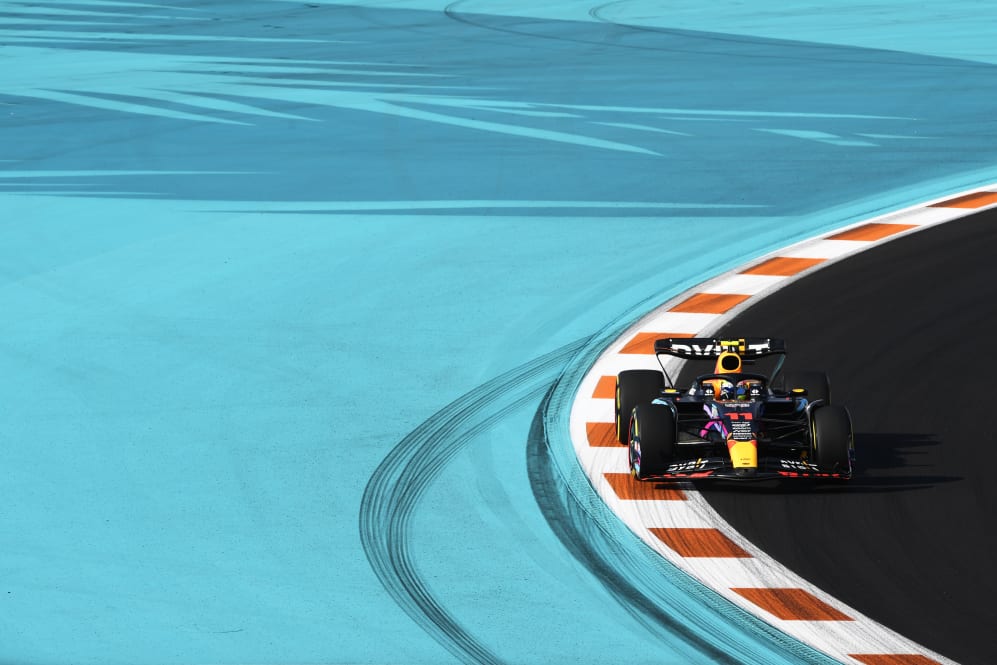 This weekend it's the second-ever Miami Grand Prix, but the circuit has been resurfaced and it's possible that rain could hit during qualifying and the race – which could make for an eventful weekend in the Sunshine State.
Horner pointed out a possible challenge from Ferrari – even if Red Bull have enjoyed a dominant start to the season, with four wins out of four.
"We think Ferrari will be very quick," he said. "I think this circuit will suit their energy, particularly in qualifying for example. I think this new surface, it's going to be interesting to see how that plays out and of course I think there's a big threat of rain… [on Saturday]; it might linger until Sunday so I think that, on this surface, could create a complete lottery."
Horner also said that Mercedes could prove a thorn in his team's side after George Russell led Lewis Hamilton in a Silver Arrows one-two in FP1 on Friday – that session having taken place in sweltering conditions.
"There's an awful lot of variables," continued the Red Bull boss, "but I think Ferrari are looking reasonably quick; Toto [Wolff]'s drivers at the end of the session there put in strong times as well. So it's going to be interesting to see how the weekend unfolds."
Red Bull currently lead the constructors' championship with 180 points to Aston Martin's 87 ahead of the Miami Grand Prix – while Max Verstappen leads Sergio Perez by six points.