Horner hails 'outstanding' Verstappen as Dutchman prepares for first opportunity to claim 2022 title in Singapore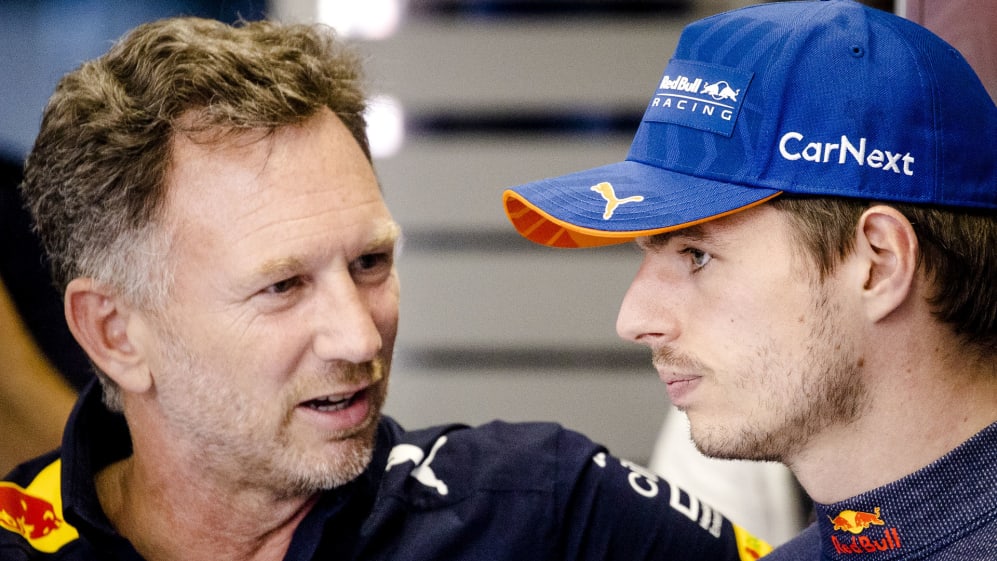 Christian Horner has called Max Verstappen "outstanding", the Red Bull Team Principal pointing out a number of impressive drives by the championship leader in 2022 ahead of his first opportunity to clinch his second title in the Singapore Grand Prix.
In order to clinch the championship in Singapore, Verstappen – who qualified eighth on Saturday – needs to finish first, or take P1 with the fastest lap bonus point, and hope that results for Ferrari's Charles Leclerc and team mate Sergio Perez swing his way.
Team boss Horner not only sang the praises of his star driver, but the whole Red Bull squad after they bounced back from a point-less season opener in Bahrain to win 12 Grands Prix.
READ MORE: Leclerc claims pole position by 0.022s from Perez in stunning wet-dry Singapore qualifying as Verstappen takes P8
"I think Max has been truly outstanding this year, after what was an epic championship last year," began Horner. "I think achieving that first World Championship, he's just made another step again this year.
"The team have done an incredible job, transferring late to the 2022 design to turn up with a competitive car – arguably not as competitive as Ferrari at the start of the season. Of course, initial issues in Bahrain and Australia put us on the back foot, but nobody lost their focus, nobody lost the focus on the objective in hand, and I think just the way Max has driven, some of the drives have been simply outstanding this year," he said.
"Under enormous pressure, he's just constantly delivered. To be here with 12 victories for the team, 11 for Max, plus two Sprint race victories, it's an outstanding season, and one that he's just grabbed every single opportunity and as a team we've been effective, we've been operationally together – strategically we've been sharp – and we've delivered."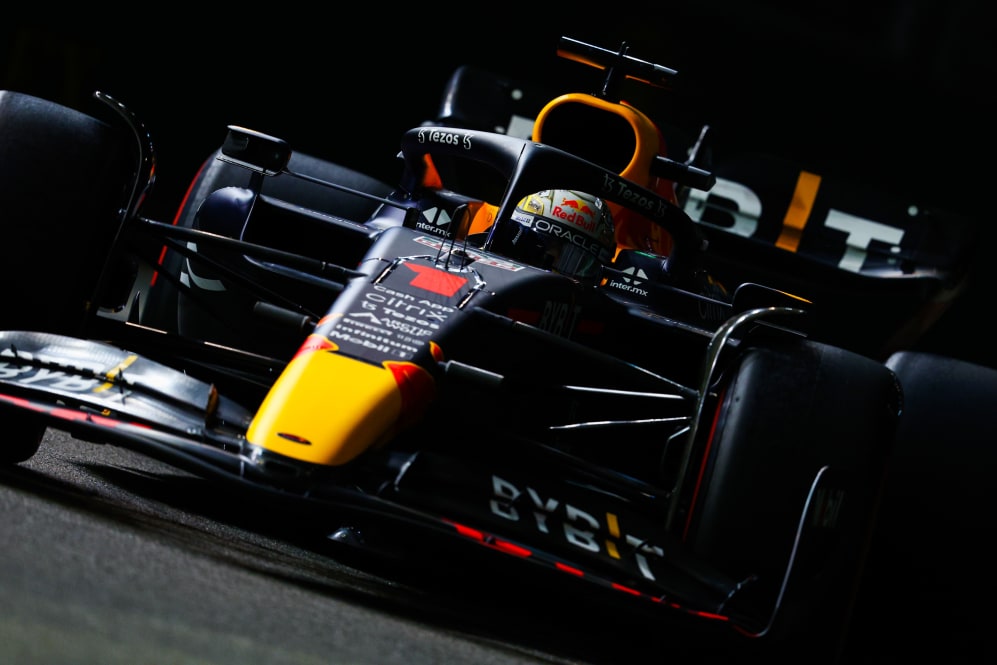 With 11 victories for Verstappen – two off the record of 13 wins in a season set by Michael Schumacher in 2004 and matched by Sebastian Vettel in 2013 – Horner was asked to name some of the Dutchman's stand-out drives.
"Well, it's been such a long year, you struggle to think back, there's been so many," he replied. "I mean, Saudi was hugely impressive; Imola, he was truly dominant, winning both Sprint and Grand Prix; Azerbaijan, again, truly dominant; Canada, under huge pressure; Miami, after the pressure with the Safety Car and the faster Ferrari behind him; the starts from down the grid in Hungary; the win in Spa; the win in Zandvoort under the most acute pressure.
"Where do you want me to stop? Almost every drive he's put in this year has been absolutely outstanding."
READ MORE: 'It's incredibly frustrating' – Verstappen rues aborted final lap after going '2.7 seconds' quicker
The Red Bull Team Principal did, however, say that his outfit were not focusing on securing the title in Singapore, where Verstappen will start eighth after qualifying frustration.
"Of course, mathematically he does have a chance this weekend; the probability is unlikely and to be honest with you we're putting that at the back of our mind because we're treating this weekend like every other where you attack the event, you just focus on the event individually and then the championship tables, they tend to take care of themselves – but an outstanding season so far by Max," concluded Horner.